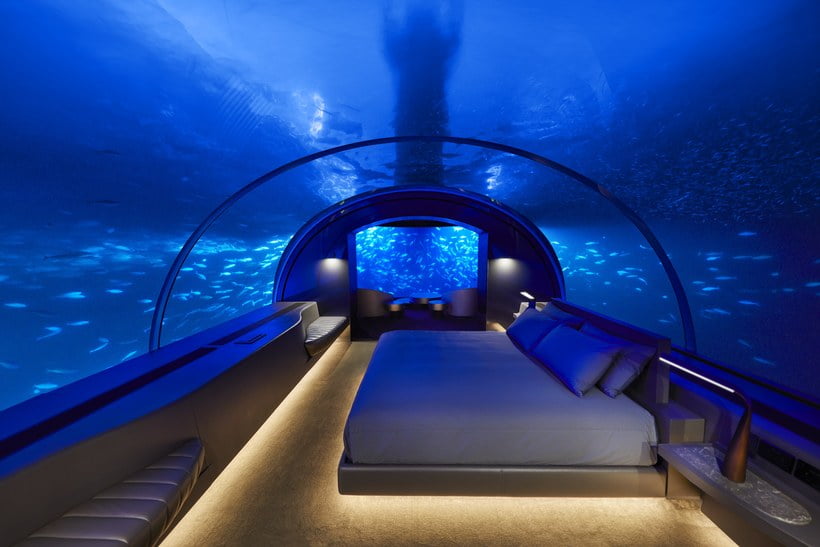 Regardless of where you go on vacation and book a hotel, rooms with views are more desirable than rooms without views. Are you are one of those travelers who refuses to snooze with no views? Then underwater hotels should be the accommodation you choose!
What's Unique About Underwater Hotels?
While we await the first touristic moon voyage, underwater hotels offer a unique experience in a whole different dimension.
Due to pricing, underwater hotels are a luxurious option. When and if you're ready for a pampering vacation option, underwater hotels could be it.
Some hotels offer specific areas underwater (the spa, night club or dining area), while others offer overnight underwater accommodations. Underwater hotels can cost anywhere from $800 per night to $300,000 per night, so it's good to set your expectation in line with prices. Plan your next luxurious vacation to one of these world-renowned underwater hotels.
Hotels in Asia
Niyama Private Islands Maldives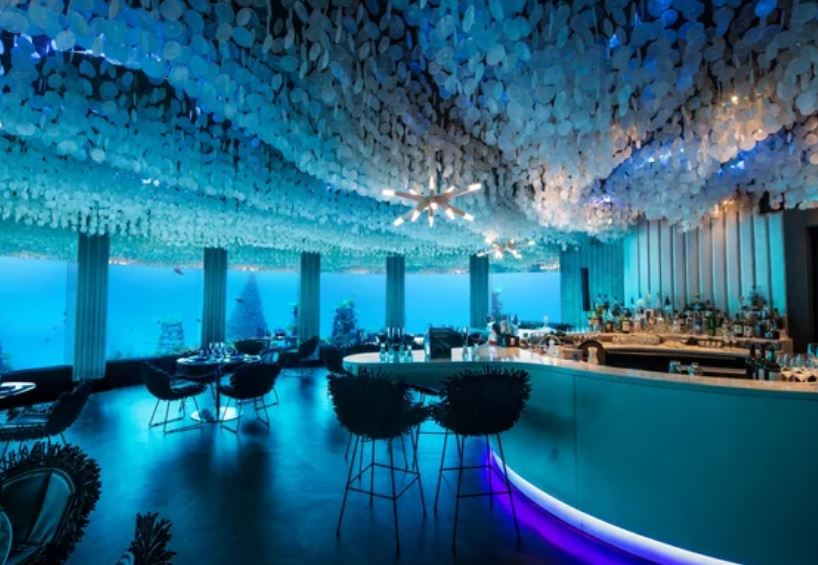 The perfect destination for an intimate, tranquil vacation. This hotel is the first to open an underwater nightclub (and restaurant), Subsix. You can reach Subsix by taking a short speedboat ride. Don't forget to order their signature Coral Sour drink!
Get money back on hotels you ALREADY booked
The Muraka, Conrad Maldives Rangali Island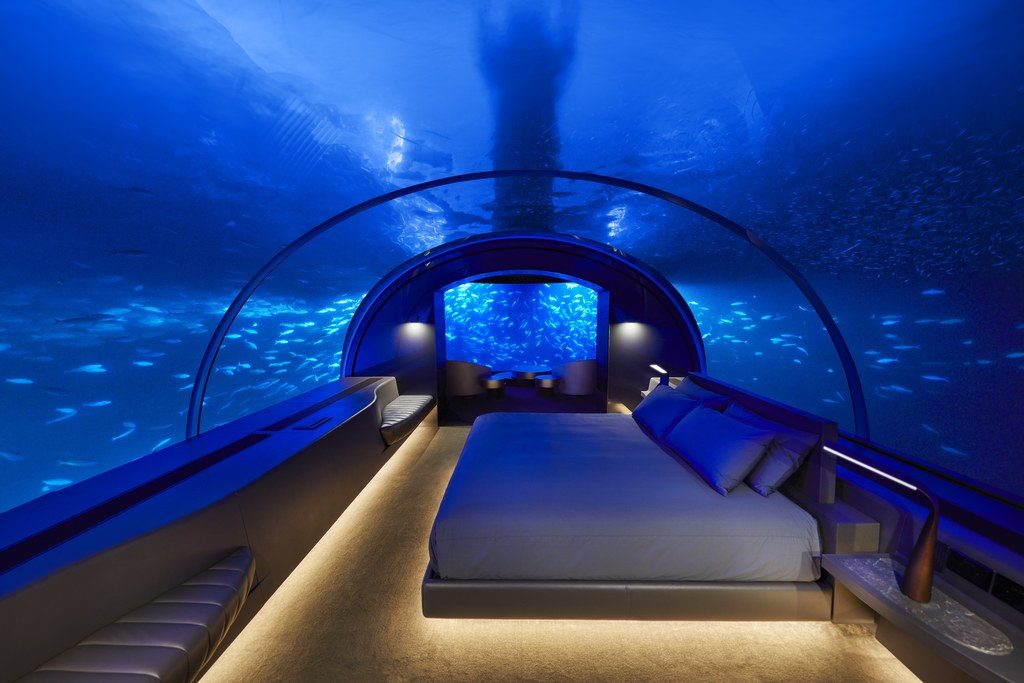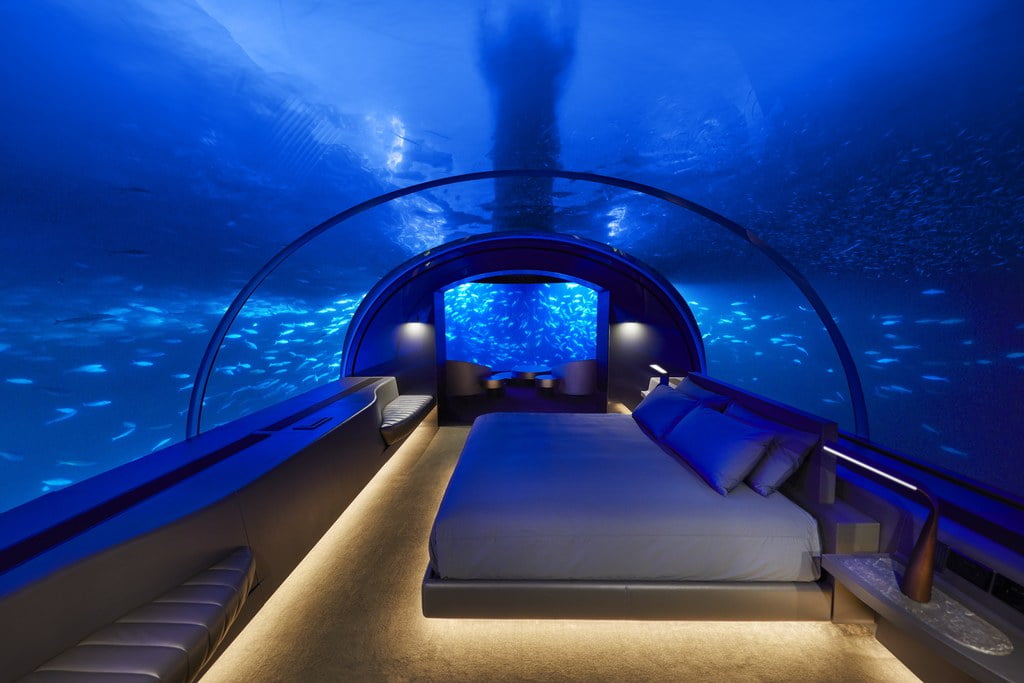 One of the most recently opened underwater hotels is The Muraka suite, part of the Conrad Maldives resort on Rangali Island. To begin with, this $15 million villa is a two-level structure, with the living area above water, and the main bedroom underwater. In this amazing suite you can sleep 16 feet below sea level, while having a front seat to the Indian Ocean's sealife.
In case you get claustrophobic underwater, the upper level of the suite is just as luxurious as the underwater suite. Maybe even more so! There are two more bedrooms, a living room, bathroom, kitchen, bar, and outdoor deck with an infinity pool.
The villa can fit up to 9 people. It's also worth mentioning that back in 2005 the Conrad opened the first underwater restaurant. The price tag on this luxury villa is a mere $50,000 per night with a 4 night minimum.
Underwater Hotels in the Americas
Jules' Undersea Lodge in Key Largo, Florida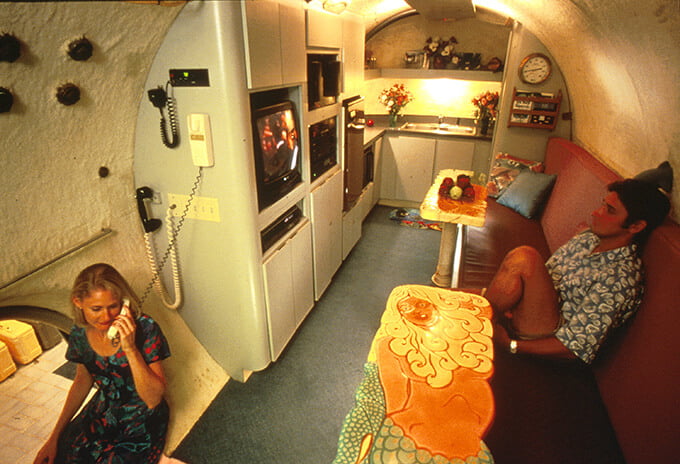 Amongst all underwater hotels, this one is unique because the only way to get to your room at the Jules' Undersea Lodge is scuba diving! Unlike other underwater hotels, this hotel allows guests to enjoy this unique lodge starting from micro stays of 3 hours. In addition, you will have access to showers with hot water, a well stocked kitchen, comfortable beds and movies on demand.
Though not luxurious, the sheer fact that you have to scuba dive to your room is definitely worth the experience. The cost per couple is $800, which includes your diving gear, a continental breakfast, snacks, water, and even their pizza delivery dinner. For an additional $175, you can reserve the lodge only for yourselves.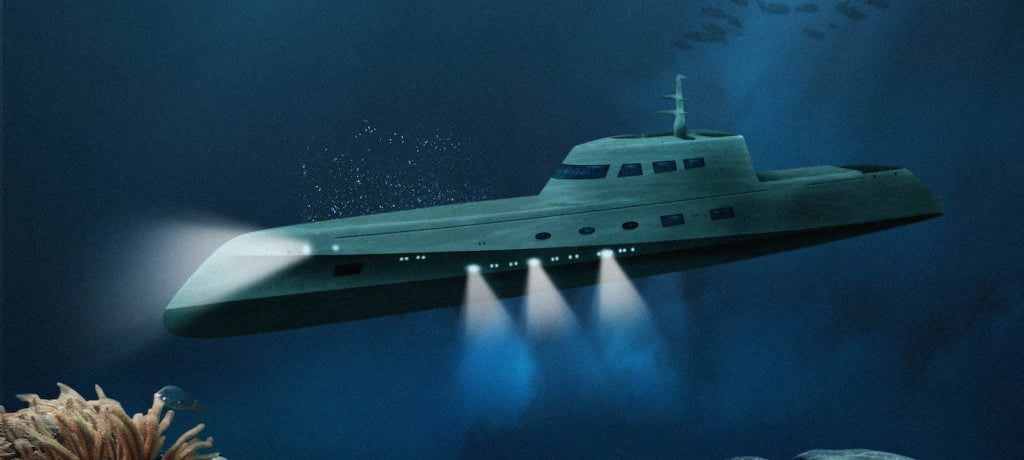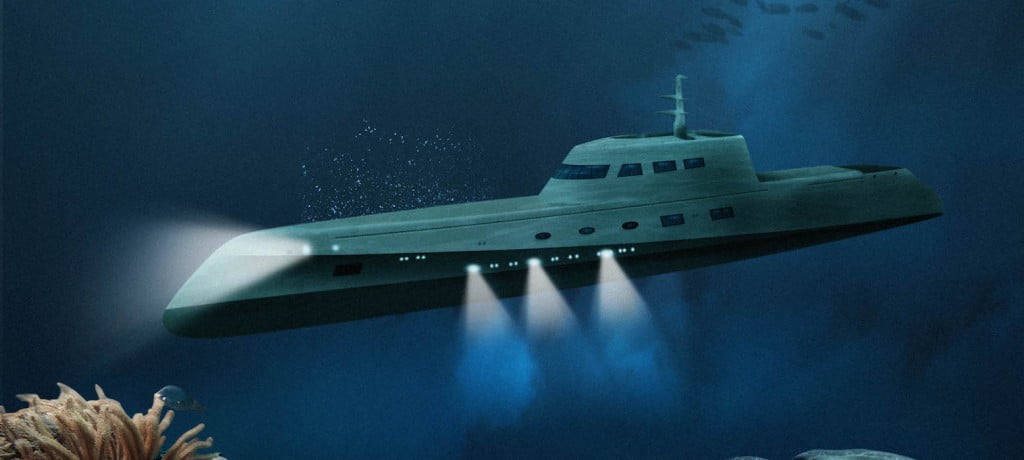 Do you have an extra $292,000 lying around and are deliberating about what to do with your funds? You can book 1 night for you and your sweetheart in a luxurious suite in a submarine in St. Lucia. Couples can take full advantage of the isolated environment to be closer together in a romantic and unique setting. You will be pampered by your own personal chef and butler. Don't miss your chance to join the much more rare "mile low" club.
Best way to save on average 14% on your EXISTING hotel reservations
Underwater Hotels in Africa and the Middle East
Atlantis The Palm in Dubai, United Arab Emirates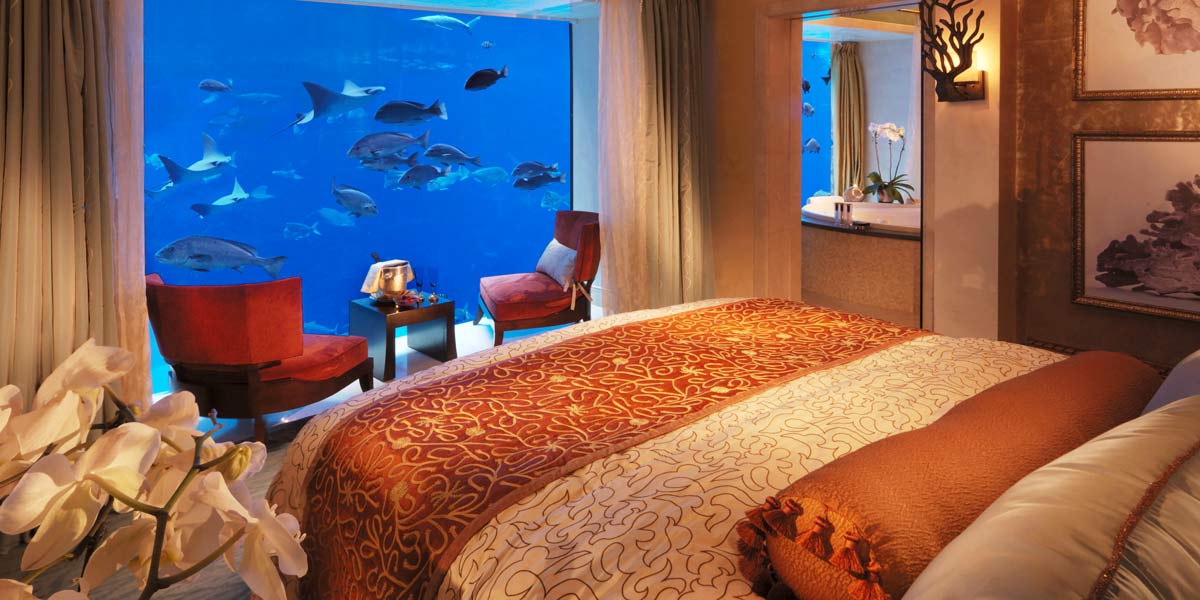 This replica of the famous Atlantis in Nassau is built on a man-made island and offers top of the line luxury amenities, along with two underwater suites. In order to access these luxurious suites, you will go down a private elevator until you gaze upon floor to ceiling windows offering you front row seats to the Persian Gulf marine life. In your suite you can sleep, dine and bathe with the fish, who seem just as interested in you as you are in them.
Guests of these suites also have their own private butler, complimentary massages, and access to spa facilities. Depending on the season, this underwater experience will cost you approximately $8000 per couple per night.
The Manta Resort, Zanzibar, Tanzania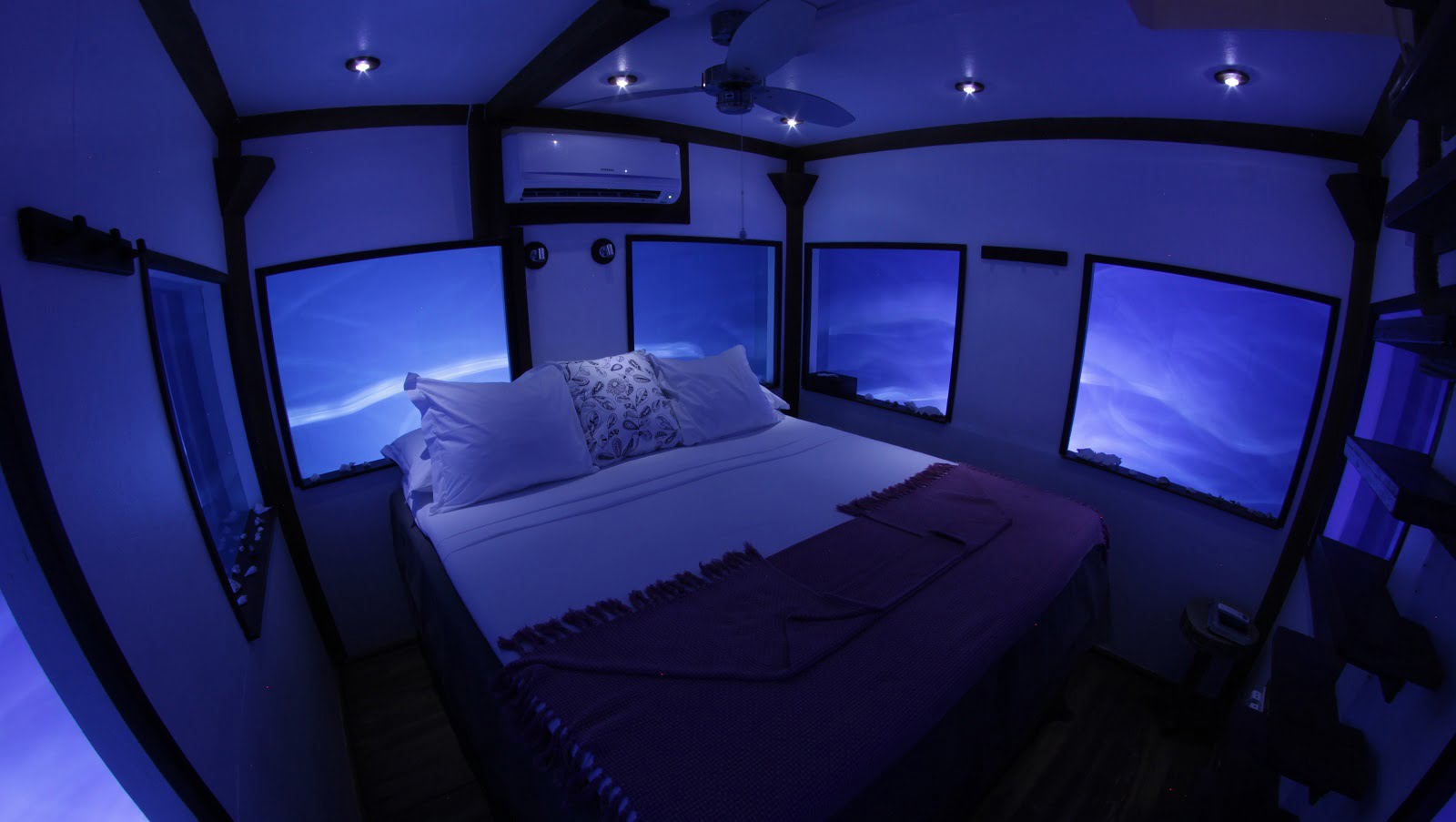 Due to its offshore location, you will take a short boat ride to the floating room. This jaw-dropping underwater room offers 3 levels (roof, water level, underwater) for your pleasure. The landing deck at sea level has a lounge area and bathroom. Climb the ladder to sunbathe and soak up some rays. The underwater bedroom has a king bed along with air conditioning and an almost 360 degree view of the sea life. Prior to leaving shore, make sure to ask for a kayak, snorkel, and fins. Plus, don't forget to pre-arrange the time of your meals. The nightly cost per couple is $1700 and there is a minimum requirement of a 3 night stay.
Bottom Line
There are a few unfinished underwater hotels being built in China, Dubai, Fiji and the Maldives. Although the costs are extravagant, you'll be indulging in unique underwater hotel experiences! Experiences you will never forget!
Related Articles

Hotel Beds: Which Chain Has the Best Beds?