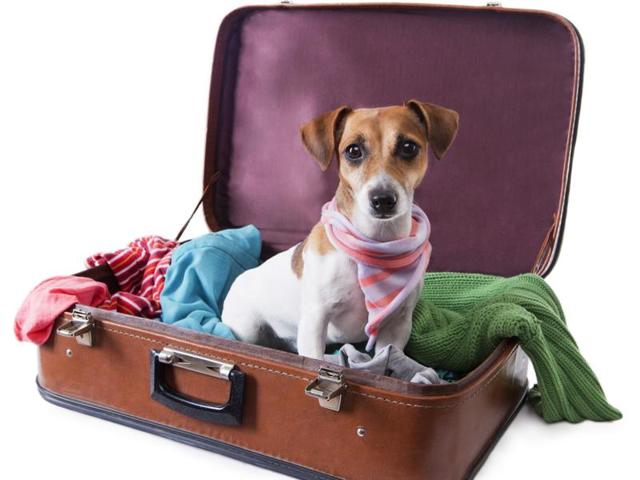 For many people, pets are like family, or even, like children. For instance, if pet owners groom their pets and even purchase for them pet insurance, they surely want to bring them along on vacation. However, having pets in hotels unfortunately is not as simple as bringing pets to local stores or restaurants.
Allowing pets in hotels requires extra cleaning tasks which can cause pet friendly hotels to have a set of "pet friendly hotel rules" in addition to extra costs for the pet owner. Therefore, in this article, I will share with you what to expect if you are seeking accommodation which allows pets in hotels.
We will also share some of the most popular pet friendly hotels in the USA, Canada, Mexico and Central America and what pet owners are saying about these hotels.
While some hotels just allow pets in the hotel premises, other hotels cater to the needs of a stressed out pet on vacation. Therefore, when booking pet friendly hotels, check out if they offer amenities for your pet such as exercise classes, pedicures, massages and luxury bedding…all for your furry friend.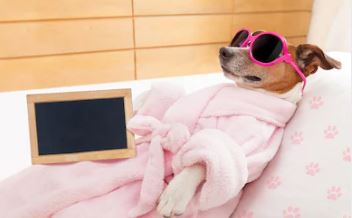 Fees For Pet Friendly Hotels
Establishments that do embrace and allow pets in their hotel will most likely charge a fee per pet, ranging from $25-$150 per night or per stay. However, this may or may not include an additional cleaning fee. In addition, the hotel may require you to pay a deposit fee to cover any potential damages as well.
There are a few pet friendly hotels that do not insist on an extra fee (we will share some of them further along in the article). Some pet friendly hotels will allow pets in hotels, however, not necessarily allow the pets to sleep in the same room as you. They will, of course, provide special pet rooms within the hotel.
Pets in Hotels: What to Know Before Booking the Hotel
Prior to booking your pet friendly hotel, it´s best to verify the following:
What is the fee per pet? Is it per stay or per night?
Are your pets allowed to stay in your room or do they have their own rooms?
Is there a restriction on weight, size or breed?
Bringing along a few furry friends? Therefore, it's crucial to verify how many pets are allowed per room?
Are pets in the hotel required to wear a leash at all times and be under human supervision, or on the contrary, can they run around freely?
Ask about pet amenities and ask if there is a pet-sitter service so that you can have a small break from your pet.
Ask if they provide food and water dishes and poop bags, or if you need to bring your own.
Which types of pets are allowed, for instance, those of you thinking of bringing along your pet mule, you might want to ask before hand.
Can pets stay alone in your room?
As a rule of thumb, make sure that your pet is clean, flea free and, above all, has recently been vaccinated.
Pets in Hotels: Where to Book
Now the fun part begins. Let´s book a pet friendly hotel that will give our furry friend the time of their life.
To begin with, you can conduct your initial search on sites like Bringfido and Petswelcome. However, their inventory is limited . Just make sure to book a free cancellation room so that you can get reimbursed in case the price drops.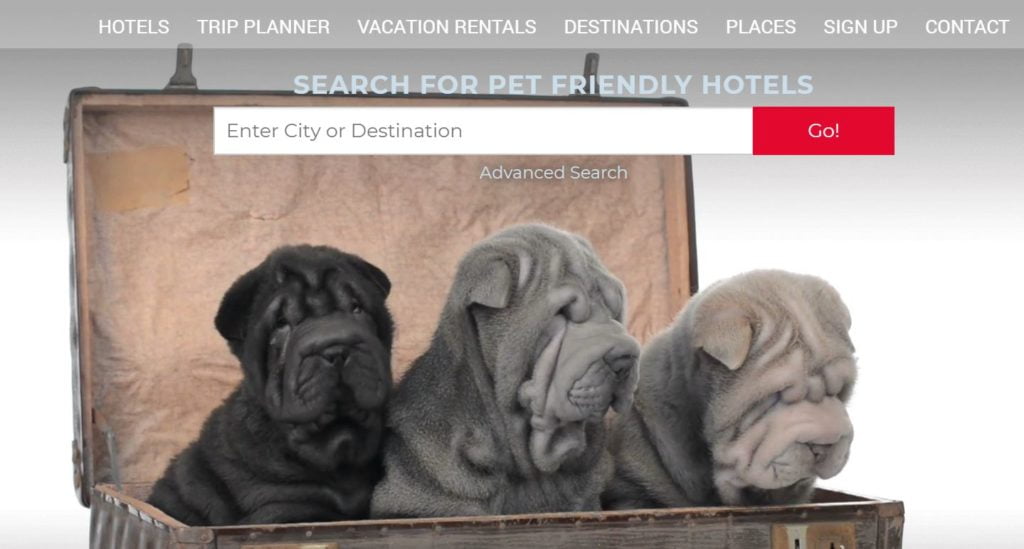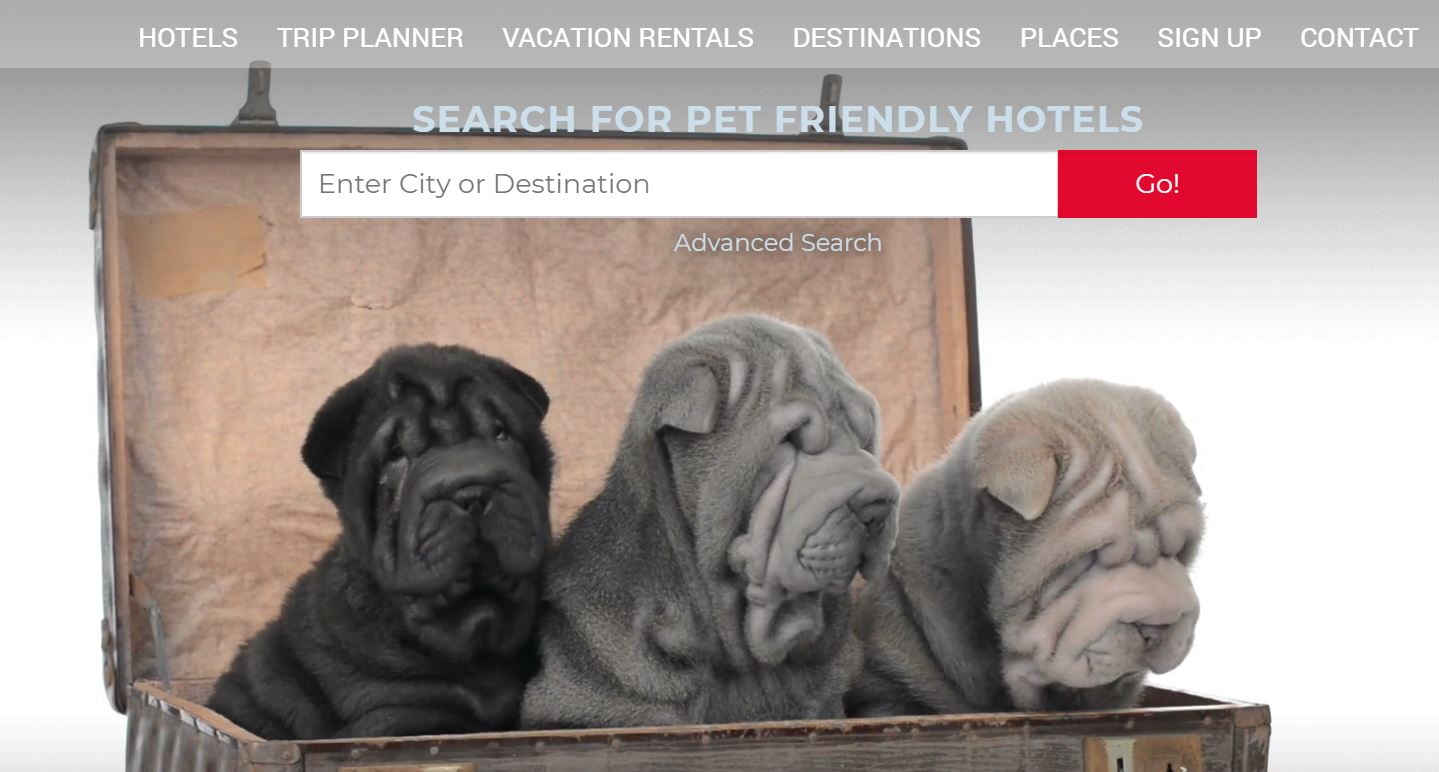 Here are some of the best reviewed pet-friendly hotels in the USA, Canada, Mexico and Central America .
Pets in Hotels: Best Pet Friendly Hotels in the USA and Canada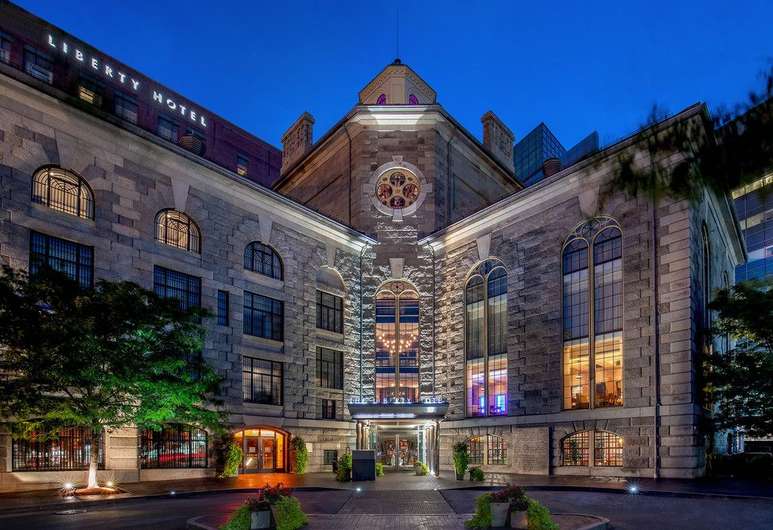 Not only are pets allowed in this hotel, but above all, they are pampered with these amenities:
$100 per pet per night fee
Offer a VIP service (Very Important Pup) which includes a doggy bed and above all, a personalized bone for fido.
Food and water bowls provided
Has pet-friendly restaurants and bars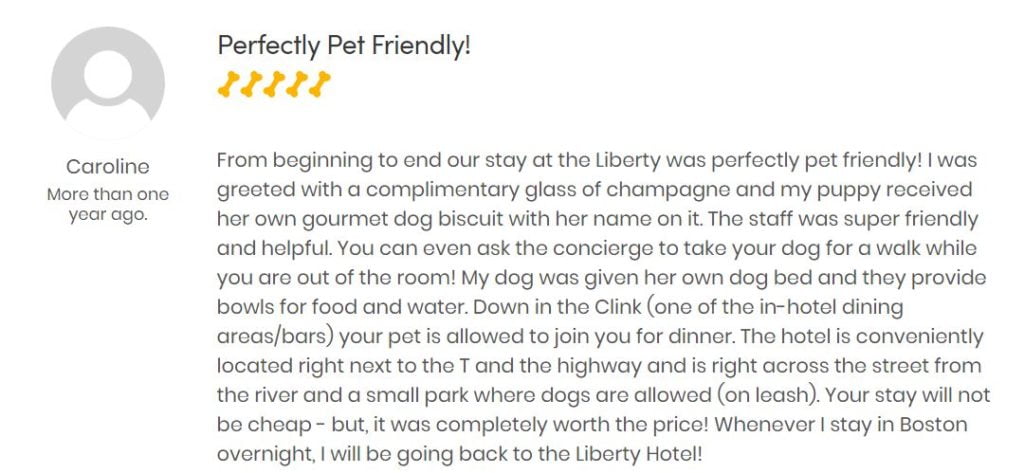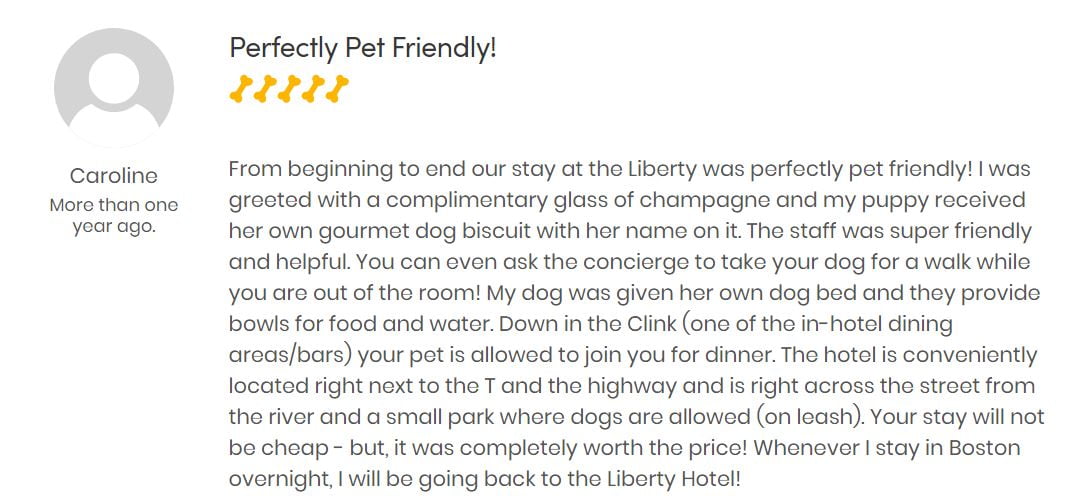 2. Tideline Ocean Resort & Spa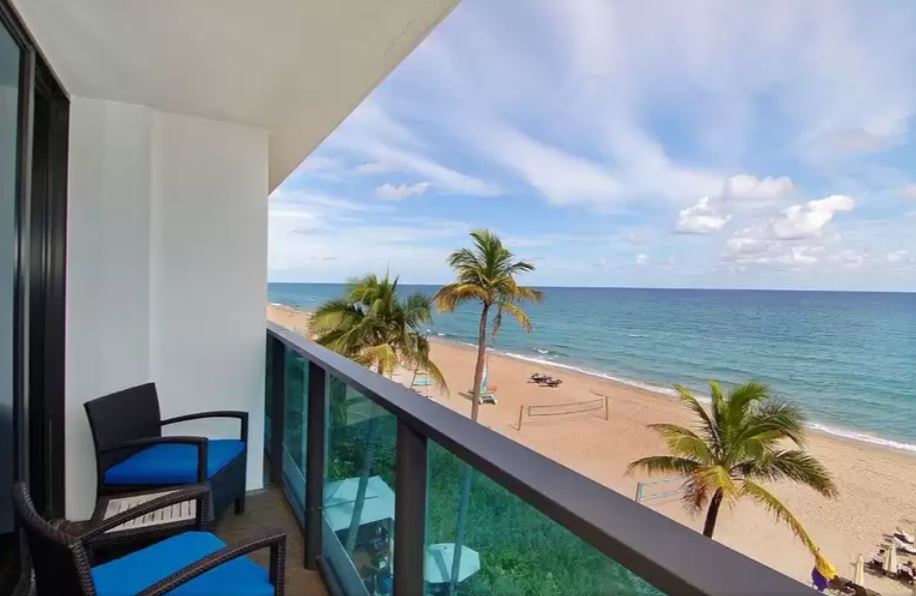 If your pet loves the ocean, this beachfront property will be perfect for you and your pet.
$75 per dog up to 30lbs.
Dogs are the only pets allowed
You will need to provide a $250 refundable deposit upon checking in.


3. The Peninsula New York, New York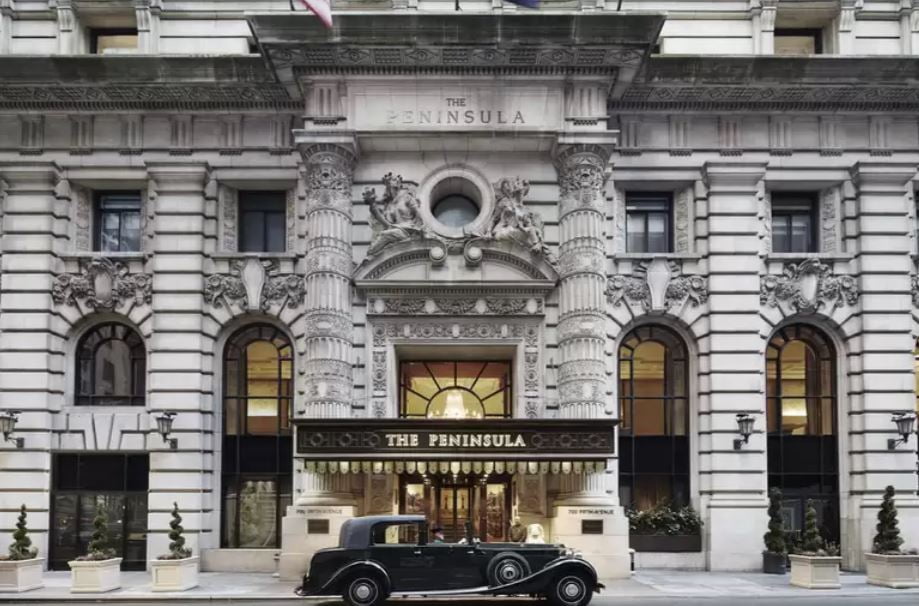 Though a posh establishment, this hotel does allow pets in the hotel. Some pet friendly facts about this hotel are:
$150 per night for pets up to 60lbs (1 pet only)
Treats and bones upon arrival
Dog Beds
Upscale rooms also include towels and toys for your pet
Just recently, Pruvo saved a customer over $400 on their 3 night reservation at the Peninsula.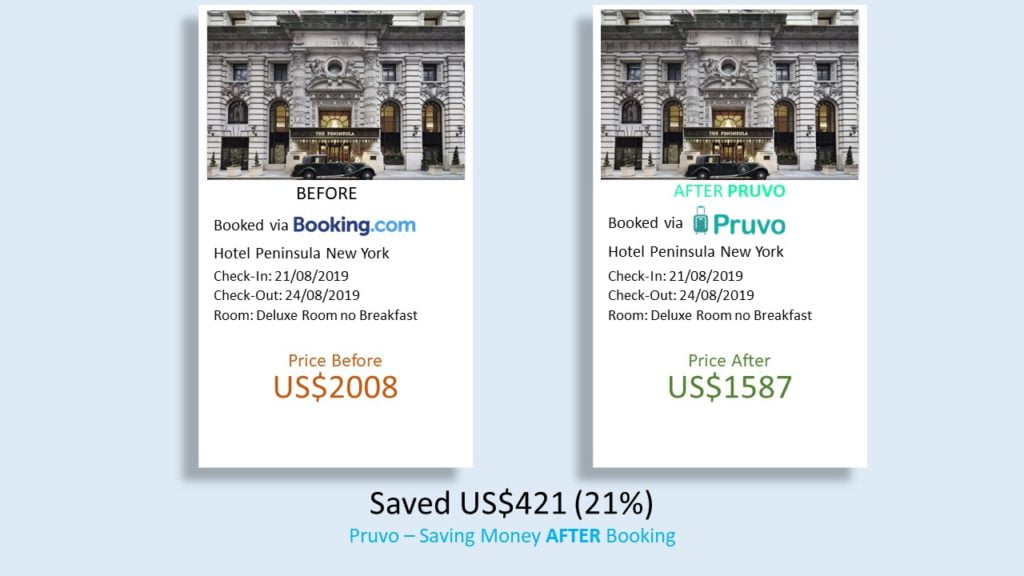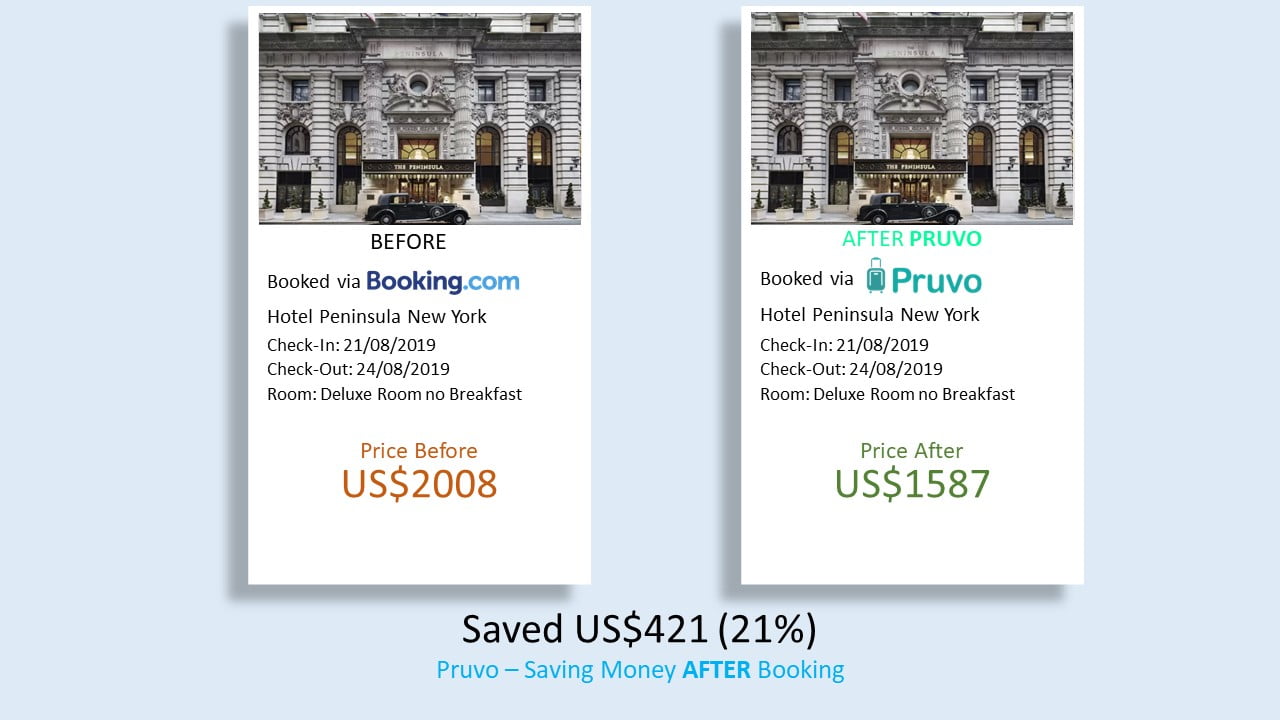 Yup, hotel prices tend to drop from the moment you book your hotel till you actually check in. Therefore, make sure to always forward your hotel reservation confirmation email to save@pruvo.com and Pruvo will help you get money back in case the price drops for your exact same room.
4. Fireside Lodge Bed and Breakfast, South Lake Tahoe, CA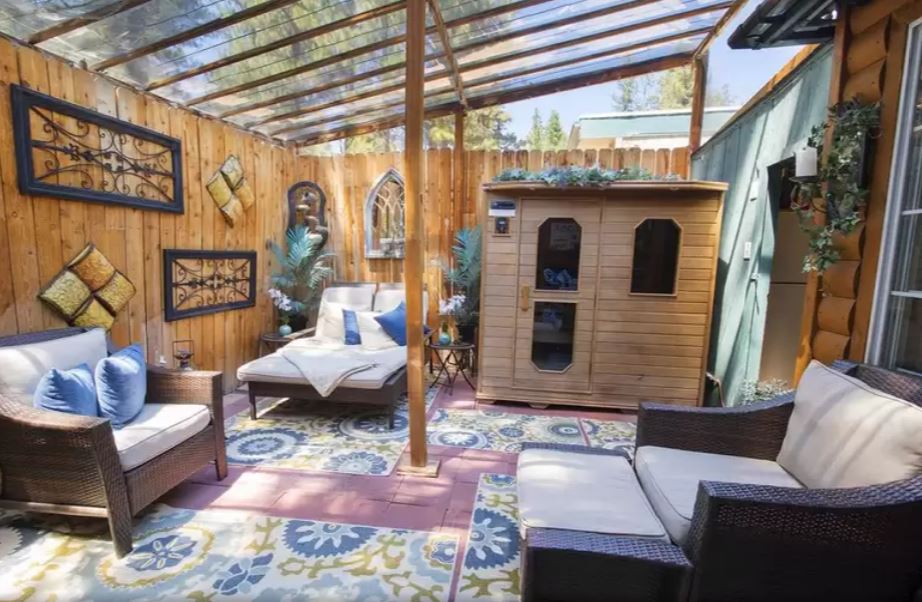 This place is pet lovers´heaven! Fees are comfortable as well:
$25 for first pet of any size
$10 for each additional pet
Plenty of open space for playing fetch


4. The Fairmont Empress, Victoria, British Columbia, Canada
Wherever you look, you will find pets in this hotel. Cats and dogs alike, your pet will have plenty of friends to socialize with:
$25CAD per pet of any size.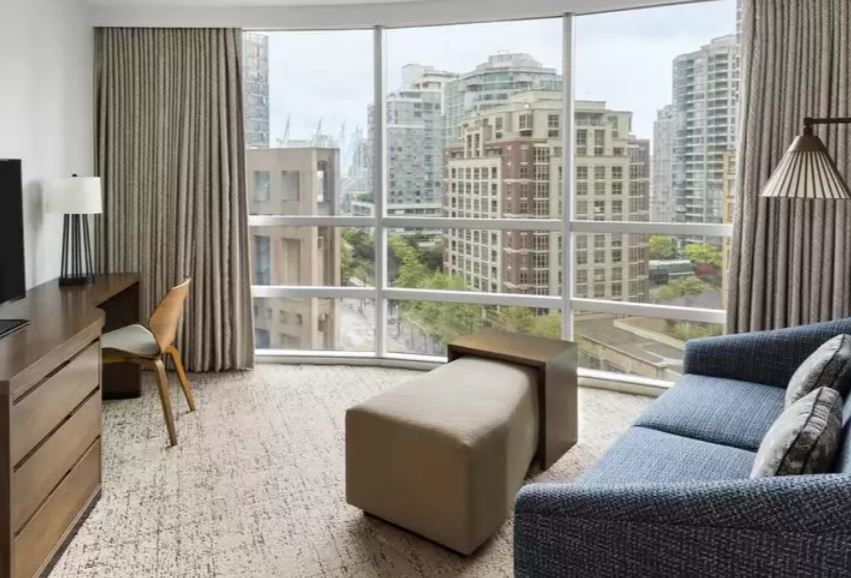 First hotel on the list that allows pets in the hotel at no cost! In other words, this is a human friendly hotel as well.
1 well-mannered dog of any size free of charge
Dogs must be supervised at all times.
No special amenities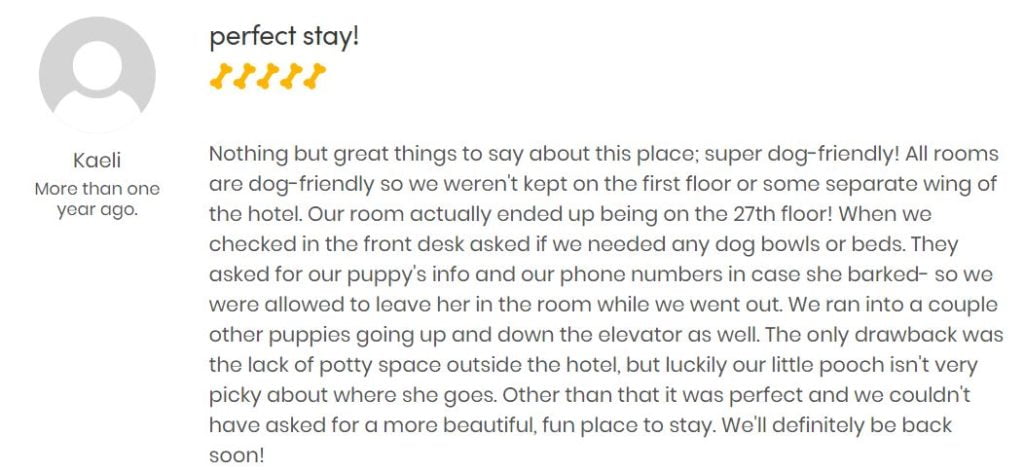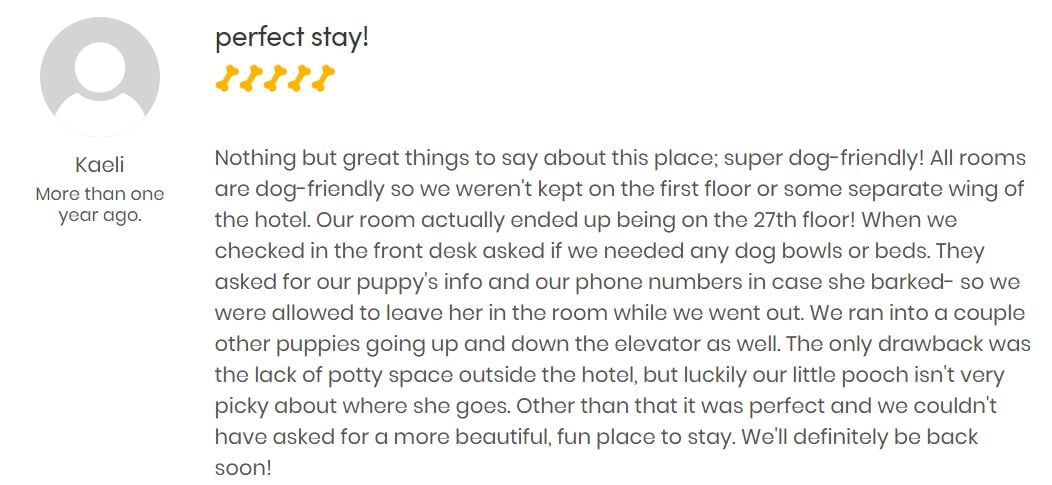 6. Loews Hotel Vogue, Montreal, Quebec, Canada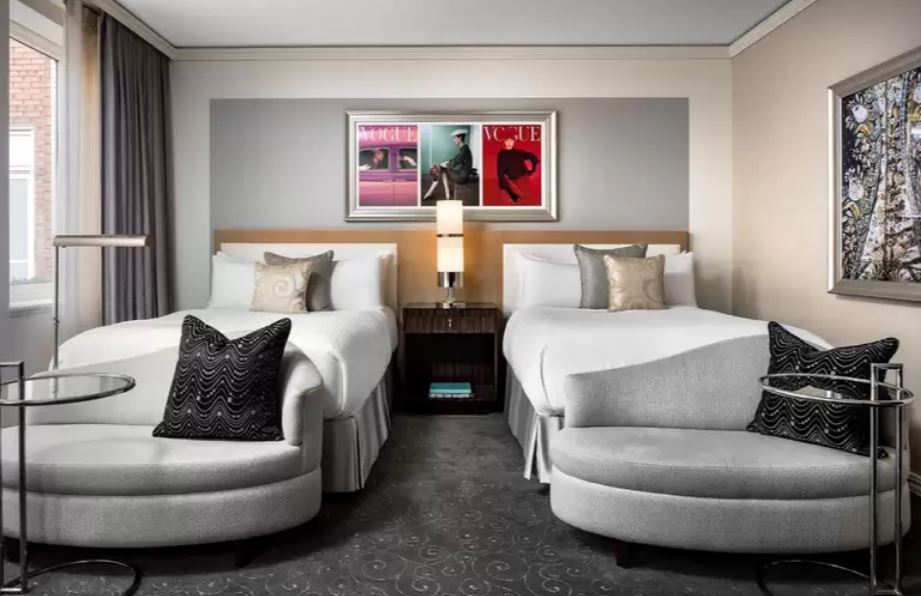 This hotel offers more amenities for pets than for humans! In other words, it's a pet hotel that allows pets to bring along their humans.
25CAD per pet, per stay (max. 2 pets per room)
Welcome gifts with name tags
Pet walking and pet sitting services
Bowls and treats
Free dog beds and litter boxes
Vet approved dog menu

7. Hilton Sedona Resort at Bell Rock, Arizona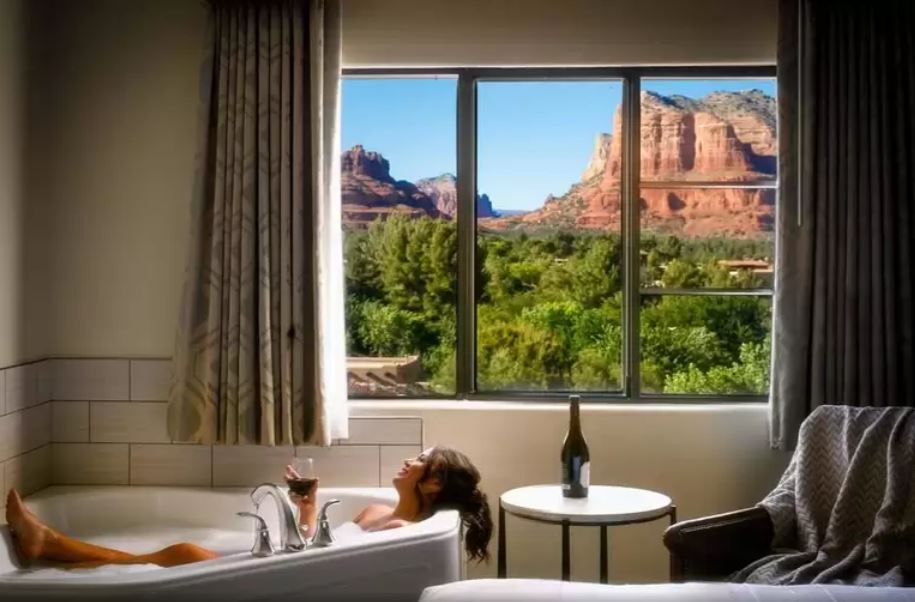 Thinking of taking fido to see some desert beauty? In this case, your pet will be well taken care of in this hotel.
$50 per stay per pet (up to 75lbs)
Treat station in the lobby
Custom bandana and name tag
You will also receive a pet friendly hiking trail map
Pets are allowed at the outdoor porch of the hotel restaurant Showdow Rock.

8. The Cosmopolitan of Las Vegas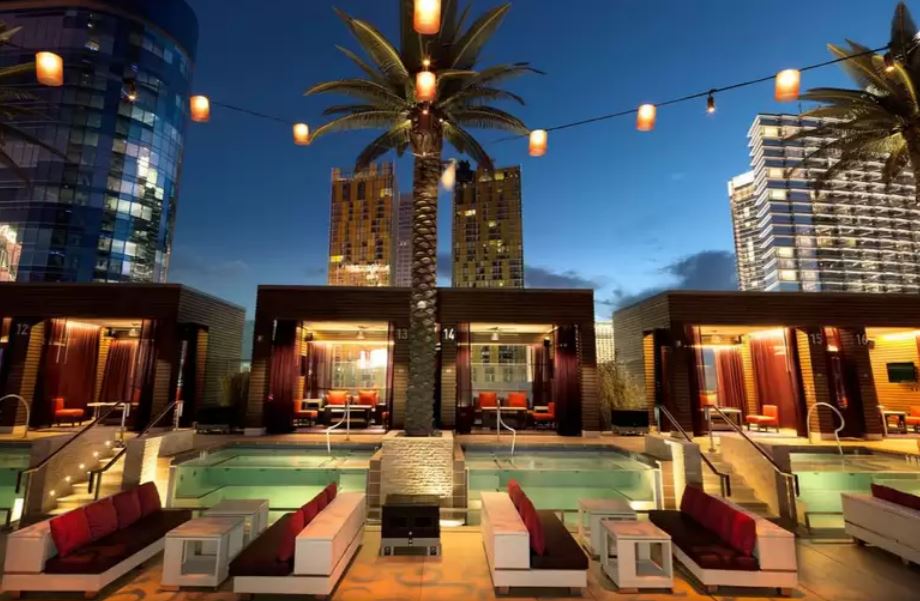 This property is considered by many to be the most pet friendly hotel in Las Vegas. Your furry friend can expect the following treatment.
$50 per pet per night (there is no weight restriction)
Welcome pack including a toy, treats, a pee pad & a water bowl
Outdoor dog runs

9. Disney's Art of Animation Resort, Orlando, Florida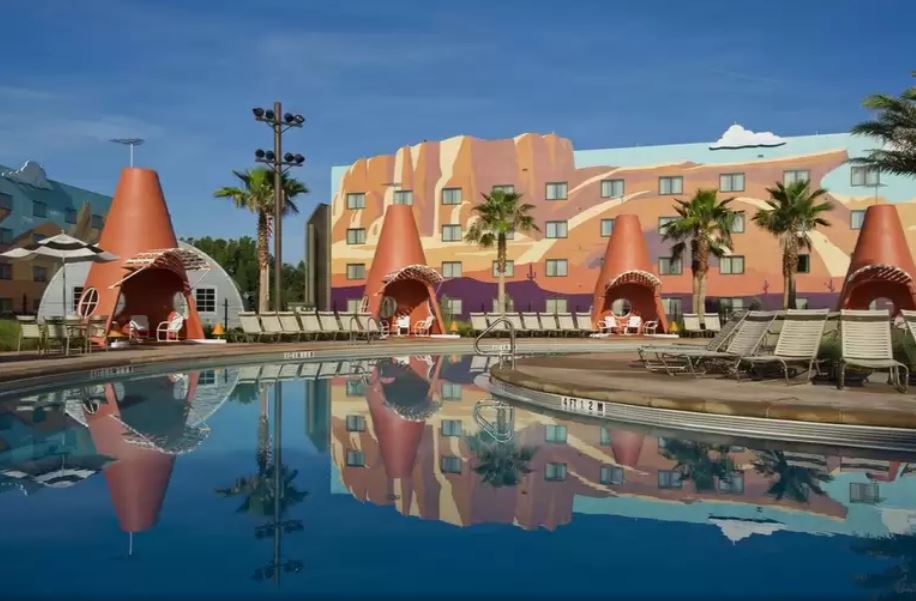 Being one of the most popular family destinations worldwide, this list would not be complete without a pet friendly hotel in Orlando, Florida. Pets in this hotel can expect the following:
$50 per night per dog
2 dogs per room
Pups will be greeted with a "Pluto's Welcome Kit" which includes a mat, bowls, pet ID tag, poop bags, puppy pads, a dog walking map, and a Pluto door hanger that alerts hotel staff that there is a dog in the room
Proof of vaccinations are required

Best Pet Friendly Hotels in Central America and Mexico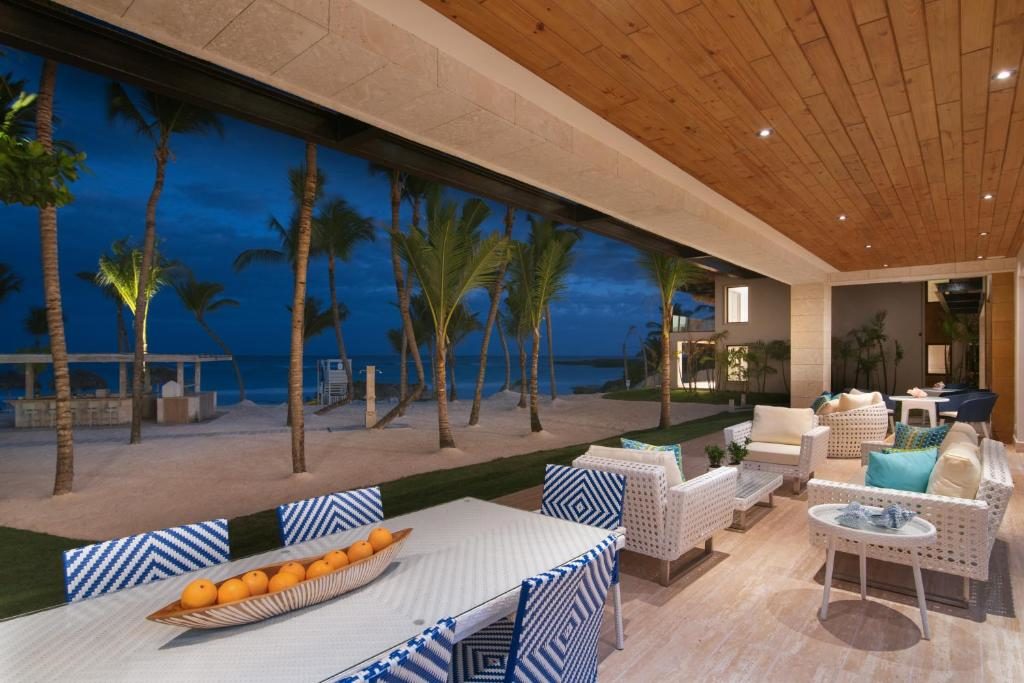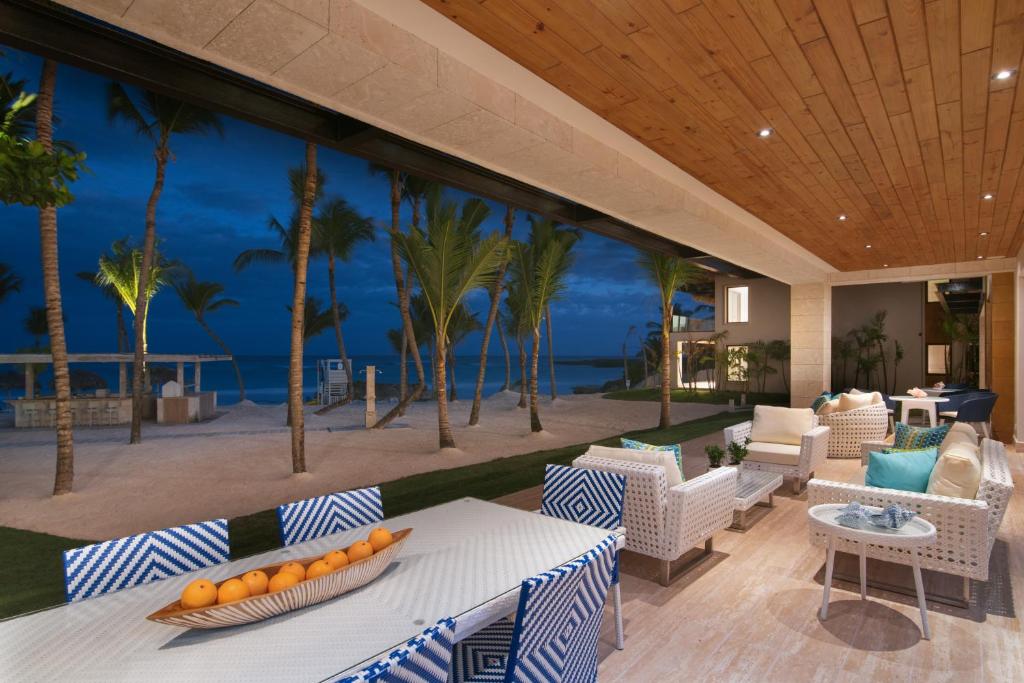 This hotel will treat your pet like a VIP (Very Important Paws). Here is what to expect, for instance.
$50 per pet per night
"Bone Appetite" menu including cute dishes, for example, "pupsicles" and "woofles"
Royal Dog Bedding
Food and water bowls
A wide variety of treats
Walking services available
Plush pet towels
Emergency pet food
Maximum 2 pets per room

2. One and Only Palmilla Los Cabos
If fido loves to play "shnitzel" by jumping in the ocean and then rolling around in the sand, this hotel will be a perfect "woofaway" for them.
$50 per pet (dog or cat) up to 40lbs per stay
Pet sitter or Pet butler (needs to be booked 24hrs in advance)
Dog bed
Food and water bowls
Sanitary bags
Pet cuisine (brought via room service)

3. Four Seasons Papagayo Peninsula, Costa Rica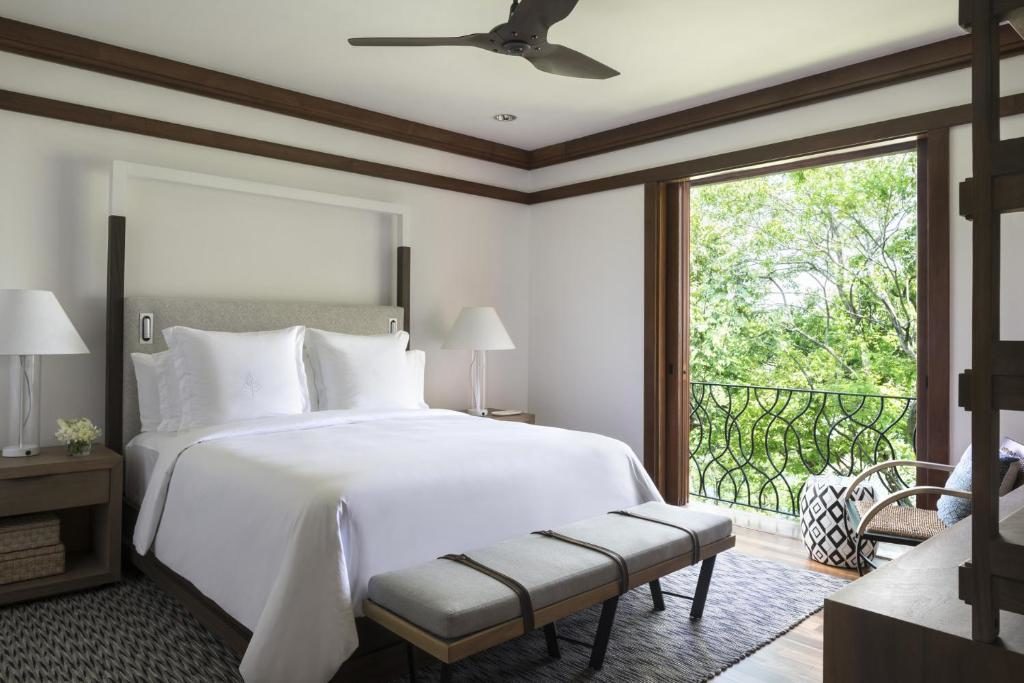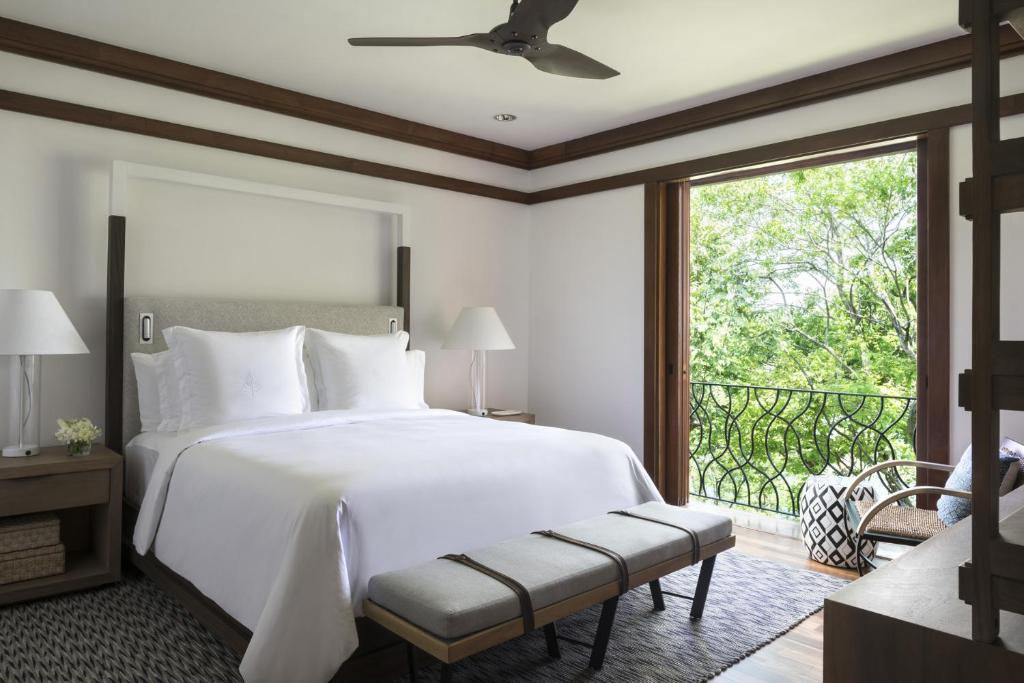 Surprisingly enough, this 5 star, beach access resort in Costa Rica allows pets in the hotel for free.
No extra pet fee required
Put a leash on your pet when roaming around public areas
This hotel allows pets in your room
Food and water bowls are provided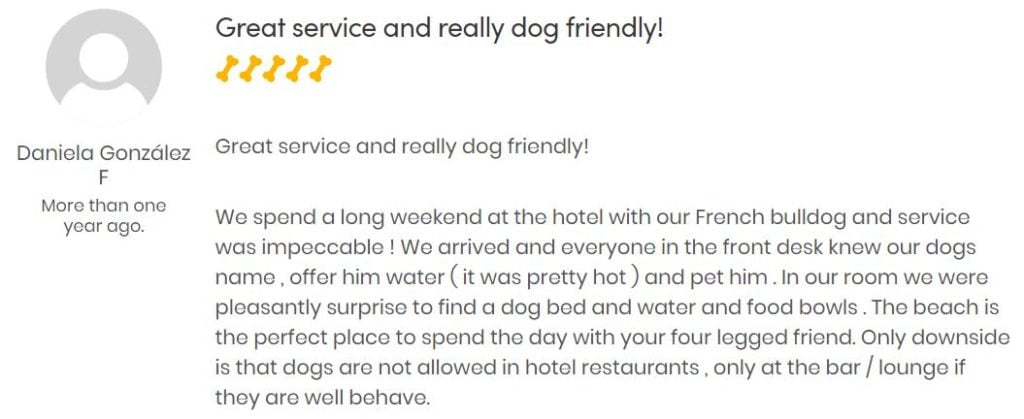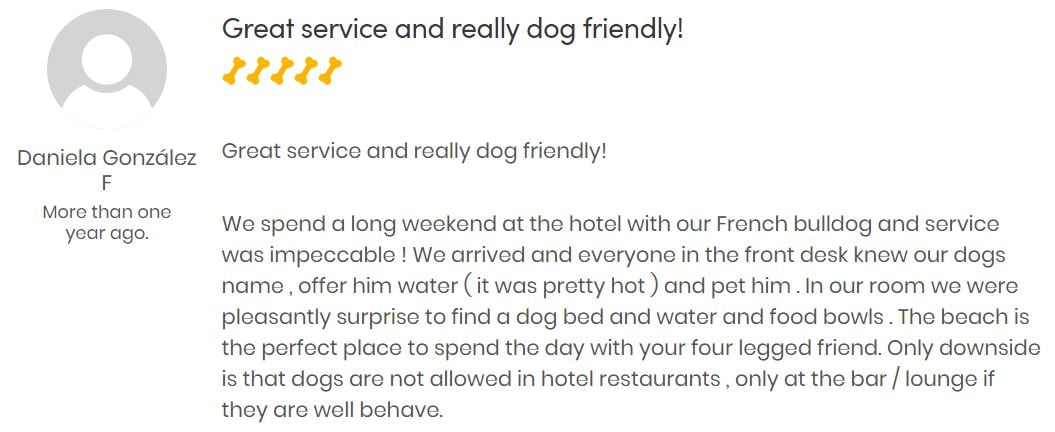 Bottom Line
In conclusion, you and your dog deserve to be treated like royalty on your yearly vacation. Allowing pets in hotels is still considered an innovation within the hotel industry, therefore, make sure to do your homework prior to booking. Then, of course, let us (Pruvo) do our homework AFTER you reserve your hotel and save you some hard earned money.

Safe travels!
Related articles
10 Amazing Hotels For a Fraction of The Cost
4 Tips on How to Never Again Overpay for Hotels
Hotel Beds: Which Chain Has the Best Beds?