Tourist scams are the least fun part of travelling (along with the expenses, but at least Pruvo has you covered on making the hotel costs less painful).  It´s so sad to realize that these wonderful countries we visit have a small minority who thrive to take advantage of innocent tourists that come to provide income for their local economy. Regardless of where you go, most likely there is a "popular" tourist scam and we advise you to beware.
A few months ago my wife and I watched a documentary on Netflix about tourist scams called "Scam City" right before our trip to Thailand.  Good thing we did!  There, we learned about some of the most popular tourist scams in Thailand.  One of them is when a local asks you to take their picture.  They hand you their camera and ask that you take their picture.  When you give it back, they purposely drop it and blame you for breaking their camera, demanding you pay them.  This was about to happen to us at the Grand Palace, but we quickly remembered what we saw on Netflix and kindly refused.
I recognized the lack of information regarding common tourist scams among many travelers and decided to ask some of the most popular travel bloggers in the world to participate in Pruvo´s blog post  in order to educate the public on how to prevent falling victim to tourist scams.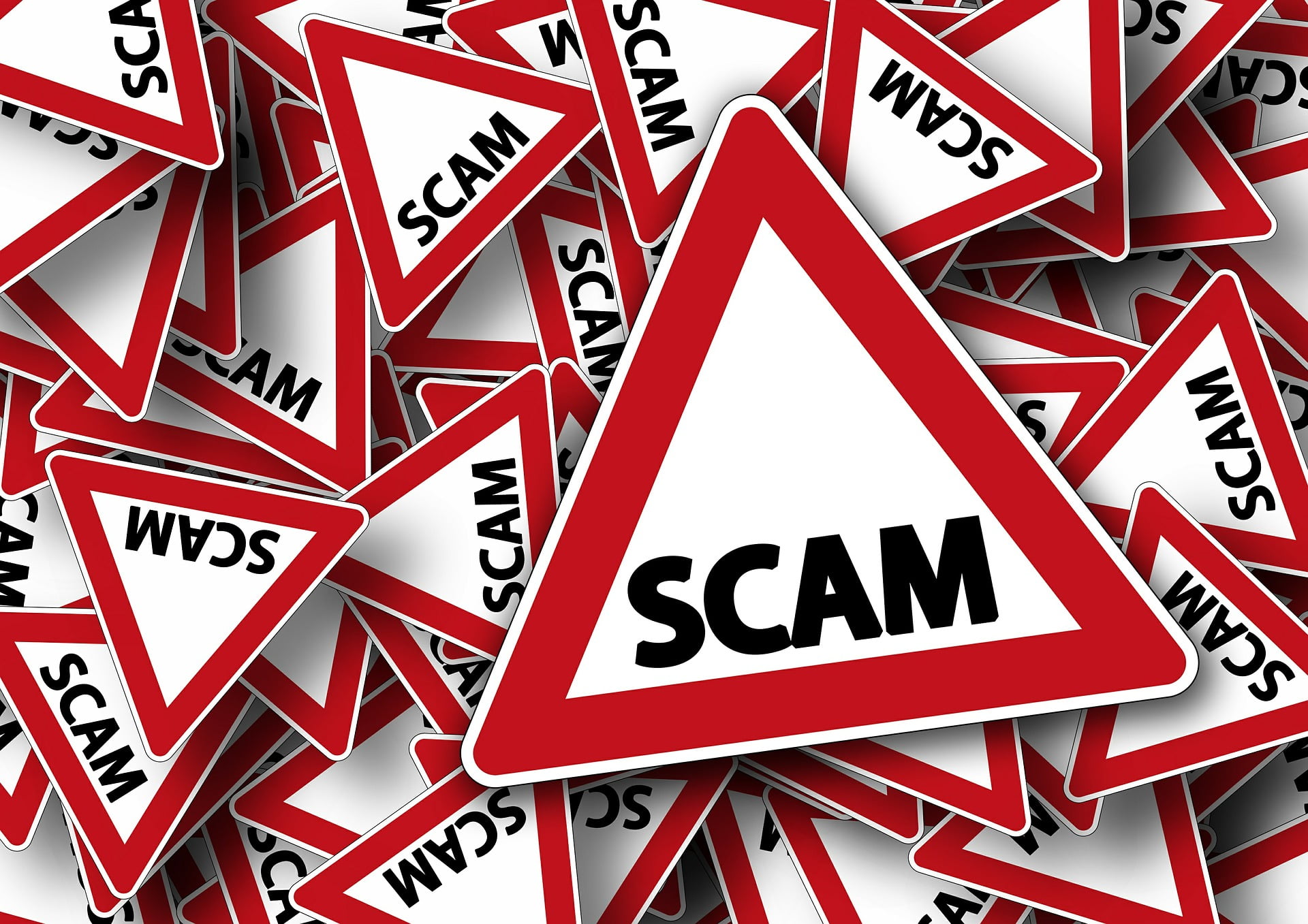 While talking with Shelli Stein from "Travel with Grant", she shared with me an experience when she almost fell victim to a less known tourist scam.

Travel scams are all too common. This is sad, but true, and they happen all over the world. Shady people love to take advantage of tourists, and if you're not careful, it's easy to become a victim. I'm sure you've heard of some of the common ones from getting overcharged on taxi rides, being offered deals that are too good to be true, being presented with group photo opportunities, and ATM skimming scams. As travelers, it is easy to think that we are smart enough to avoid getting ripped off. But the truth is, it happens to the best of us. Including me!
While it is nearly impossible to know when you will be scammed, it is important to know what kind of scams exist, and what to do should the situation arise. You've heard about the scam involving the "friendly" ATM helper, correct? Here's how it works.
Friendly ATM Helper
Someone approaches you at an ATM cash machine to help you avoid local bank fees. What they really want to do is scan your ATM card with the card skimmer in their pocket and watch you enter your pin number so they can drain your account later. Another version is your card has trouble at an ATM machine and they approach and want to help you sort it out.
I travel a lot, so using ATM machines is common practice for me.  Rarely do I have a problem. But there I was at a bank ATM machine on a street one block from of all places, the Vatican in Rome. It was late morning so there were plenty of people around. My ATM card was having trouble with the machine. All of a sudden a man approached me and offered to help. I had two concerns. One was getting my ATM card back from the machine, and the other was getting rid of this guy. I started yelling, and I do mean yelling, really loudly for him to get away from me and that I didn't need his help. I found out yelling loudly has a good effect! He backed off and then after a few minutes my card did pop out of the machine. But……..not before it had been skimmed! The card number was indeed compromised and used and although my bank took care of the issues, it really rattles you when this happens. And please note that even when you DO get your card back from an ATM, it doesn't mean all is well. It took the scammers a few months to put charges on my card! Do they steal so many cards that it took them months to get to stealing from my card? And do I even want to know the answer to this question?!
I also had an ATM issue in Capetown, South Africa. I went to an ATM recommended by the hotel. I wasn't approached by anyone, as in Rome, but the machine took my card and didn't give it back. After fussing with the machine for a few minutes I didn't want to hang around any longer, so I went back to the hotel. Amazingly, the card wasn't compromised, but losing your ATM card to a machine is really disappointing, to say the least, when you're just about to start a holiday.
How To Avoid The ATM Helper Tourist Scam:
It may seems obvious, but never let anyone near you while you're making an ATM transaction. When we're not in a familiar environment there's a lot stimulation to keep track of, so make sure to notice who's around the area as you approach the ATM. ALWAYS cover the number pad with your other hand while entering your pin code. If anyone approaches, take your card and use another ATM.
Here's how I look at it. No matter how prepared you think you are, you'll eventually fall for some sort of travel scam. You'll feel bad, and maybe even a bit silly for letting the scams happen to you. I suggest you think of it as a rite of passage and never let it keep you from traveling the world. There are always worse things that could happen, so I now see these two examples as a learning experience. 
I caught up with Johnמט from Johnny Jet, an experienced travel influencer who has been featured as a travel expert for CNN, USA Today, Forbes, Fox and many more.  Johnny shared with me one of the more popular tourist scams from Budapest, Hungary named "Let's Have a Drink" Scam.
Two friendly girls (or guys) will make small talk and then ask where to go for a drink. They will invite you to join them to a bar nearby which they are partners with. After a couple rounds of drinks you will be paying 10 times or more a drink bill. They will pretend not to be in on it and will even chip in a small amount but you and possibly your friends will be escorted by some huge guys to an ATM to withdraw enough cash if you don't have enough. My best advice on how to prevent this tourist scam is to make sure you read the travel warnings on the U.S., UK, Canada and Australian government websites for your destination. The scam was listed there but I didn't see it until after.
When I was chatting with Stefan from Nomadic Boys, he actually wanted to share 2 tourist scams he experienced.  The first, Stefan calls the "Bird poop scam" that happened to him and Sebastian in Santiago de Chile (though apparently popular in other big cities throughout Latin America).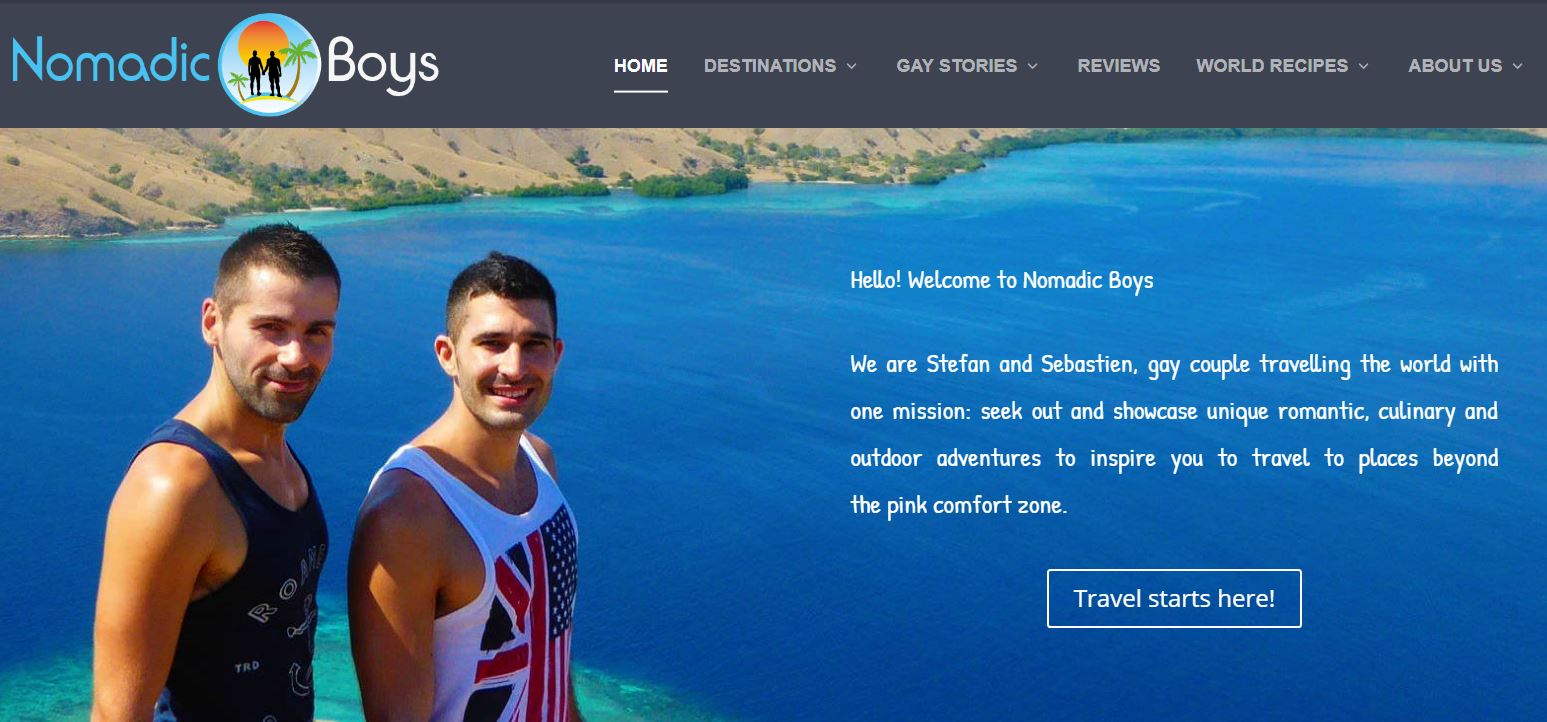 While walking in the street, someone throws a bit of white paste on your shoulder, so your natural intention is to look up thinking it was bird poop. Then a "friendly" passing local stops to try to help you, offering to help clean up, also looks up reassuringly at the birds in the sky. Friendly local in the process takes something from your pockets in the process of trying to help you clean. Fortunately, Sebastian was aware of this type of tourist scam and was pushing the friendly local away from me when he saw him getting to close. Thankfully we didn't fall victim to this scam because of Seb.
I would recommend travelers to be aware and never trust anyone who tries to get so close to you to help you. Keep all your possessions hidden away, ideally money/cards in a pouch locked away out of sight when outside.
Another scam we (almost) fell victim to was in Barcelona.  A man has three boxes and he has a group of people around him trying to guess in which box the ball is placed. It looks obvious and it is meant to be. One of the people in the group guesses the correct answer, and the man hands him a €50 note as a prize. They do this again with another member of the group, with the same reaction. The commotion causes others to gather and watch and think they can also participate to win. One outside tries to do same, but the members in the group are quick to fleece his pockets for any valuables without the guy realizing because he's too concentrated in the game and excited to win. We read about this type of scam in Lonely Planet, thus we didn't fall victim to it. As before, when in public places, keep all valuables tucked in and out of public sight.
When I reached out to Patty Holiday from Travelingmom.com, she shared with me a scam related to Disneyland (even the happiest place on earth is not protected from tourist scams).
I bought tickets from a runner in one of the runDisney groups for Disneyland. She then sold them to about 10 other people, and the one that showed up first at Disneyland got in. The rest of us had used tickets! I had called in the numbers to verify they were legit and they were— but like I said, she resold them multiple times. 
In order to prevent this, I would recommend to buy from an official Disney outlet like a travel agent or directly on the website, but don't buy Disney tickets from people on Facebook! Luckily the transaction happened through PayPal and my money was immediately returned thanks to buyers protection. But… hard lesson to learn when you are at the gates to Disneyland.  
Dariece Swift from Goats on the Road shared with me a very unique (and clever) tourist scam that she and Nick almost fell victim to in Lisbon, Portugal.

We found a place that we wanted to rent in Lisbon through Craigslist. This is a company that people in North America use often to buy and sell things. We chatted back and forth with the owner of the apartment and came to an agreement on price. He then said he wanted to send us to his Airbnb listing so that it was a more secure payment process and there was insurance for both him and us. He sent us the link and this is where the Airbnb scam starts. 
We clicked the link and were brought to what looked almost exactly like the Airbnb website. But a couple of things were off and lucky for us, we've been on the official site enough times to know what it looks like. We then tried to find his listing by searching Airbnb directly ourselves, and sure enough, it doesn't exist. 
People have been duped thousands of dollars by this scam, and we almost lost over $3,000. Thankfully, we had a bad feeling about it and after some research, we realized this happens often.  I highly recommend that you Always book directly from the Airbnb platform, and never from a link an outside source sends you.
As you can see, tourist scams have different disguises depending on the location, but they all share the same objective – take away your hard earned money. At Pruvo, we help you save up to 67% on your hotels (there is a reason they call us the Robin Hood of the hotel industry 😊), but we also want to inform you on how to save money on your flights, car rentals, and to make sure you don't get scammed when travelling!
Do your friends a favor and share this post with them.  It will take you a second, but could save them hundreds (or even thousands) of dollars/Euros.
Happy Travels