As you know by now, Pruvo has got your back. We search hundreds of different websites and hotel providers and use all the tricks in the book (which doesn´t exist) in order to find you the best available price for your hotel.
Occasionally, we manage to detect a promotion launched by one of the hotel booking platforms. In order to apply the promotion, the website requires to apply a coupon code.
In this post, we will teach you how to use coupon codes for hotel bookings made through Pruvo´s partners.
How do I know which coupon code to apply?
Once you get an email from Pruvo notifying you about a price drop, we guide to to the Mybookings section within your Pruvo account.
If the offer we found you requires applying a coupon code, the coupon code will be shown in the highlights of the offer: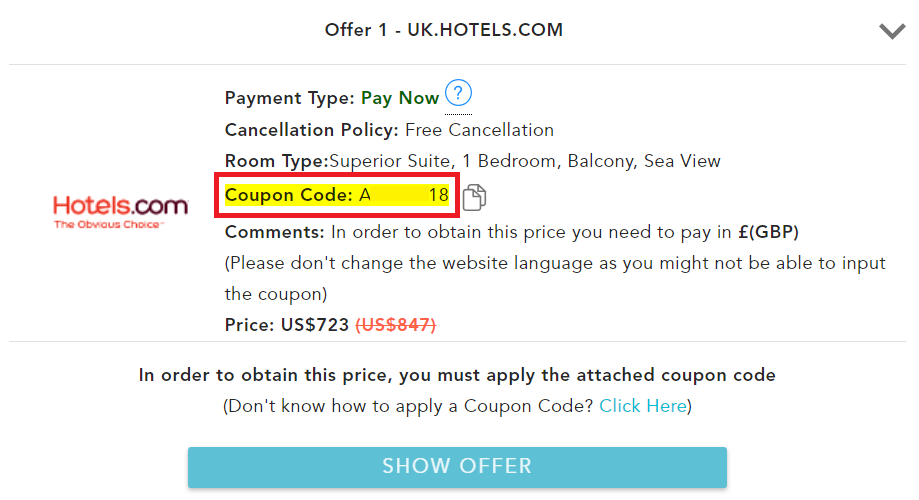 How to I apply coupon codes to hotel bookings
First, it´s extremely important to know that coupons can only be applied when choosing the Pay Now option. If you are not familiar with the difference between Pay Now and Pay Later options, check out this detailed article we wrote about the difference between both payment methods.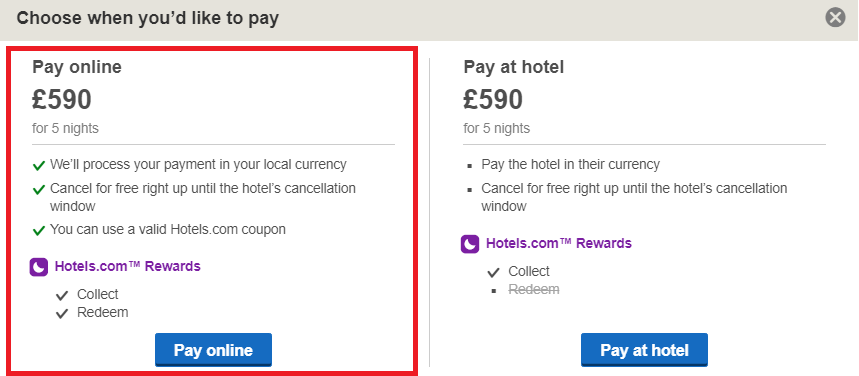 Once selecting "Pay Online" (wording may change depending on the booking platform), you will be taken to the check out page for your hotel booking. Search beneath the price breakdown for the phrase "Apply Coupon" (or similar depending on the website).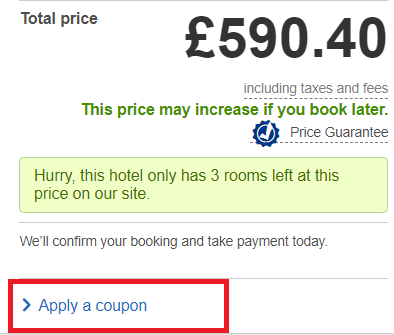 Having your Pruvo account open in another tab, go back to your Pruvo account and copy the coupon code provided for you and press apply.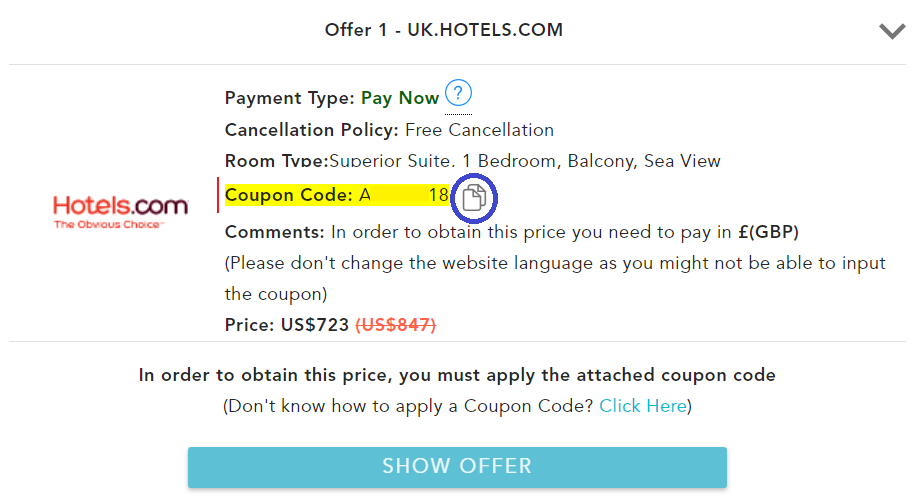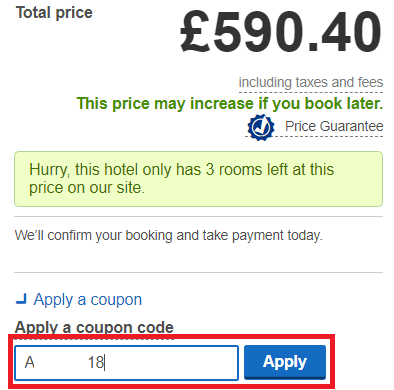 Then, watch the magic happen to your price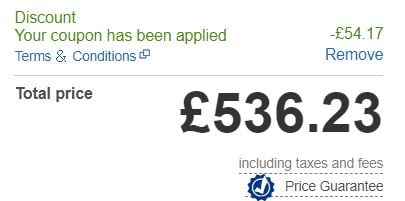 Since this process can slightly very based on the booking platform, here are video tutorials for some of the websites Pruvo works with:
How to use coupon codes for hotel bookings with Hotels.com
How to use coupon codes for hotel bookings with Expedia
How to use coupon codes for hotel bookings with Cheaptickets
Now, it´s time to save money! Just Pruvo your reservation to save@pruvo.com and wait for us to find you a better deal.
Here are some more useful articles