Let´s face it.  People are lazy.
Advancements in technology reduce the need for human actions (and desire to do them).  Pruvo knows this and thought how to relieve one of the steps towards you saving money on your hotel reservations.  Thanks to technology, we managed to do so.
For those of you who have been forwarding your hotel reservation to Pruvo via email, we would like to introduce you to Pruvo´s Google Chrome Extension
Pruvo´s Google Chrome Extension will automatically track price drops to hotels you book online (once installed), without you having to Pruvo your hotel reservation to save@pruvo.com.
Step 1 – Download Pruvo´s Google Chrome Extension
Enter this link and add our free Chrome app to your browser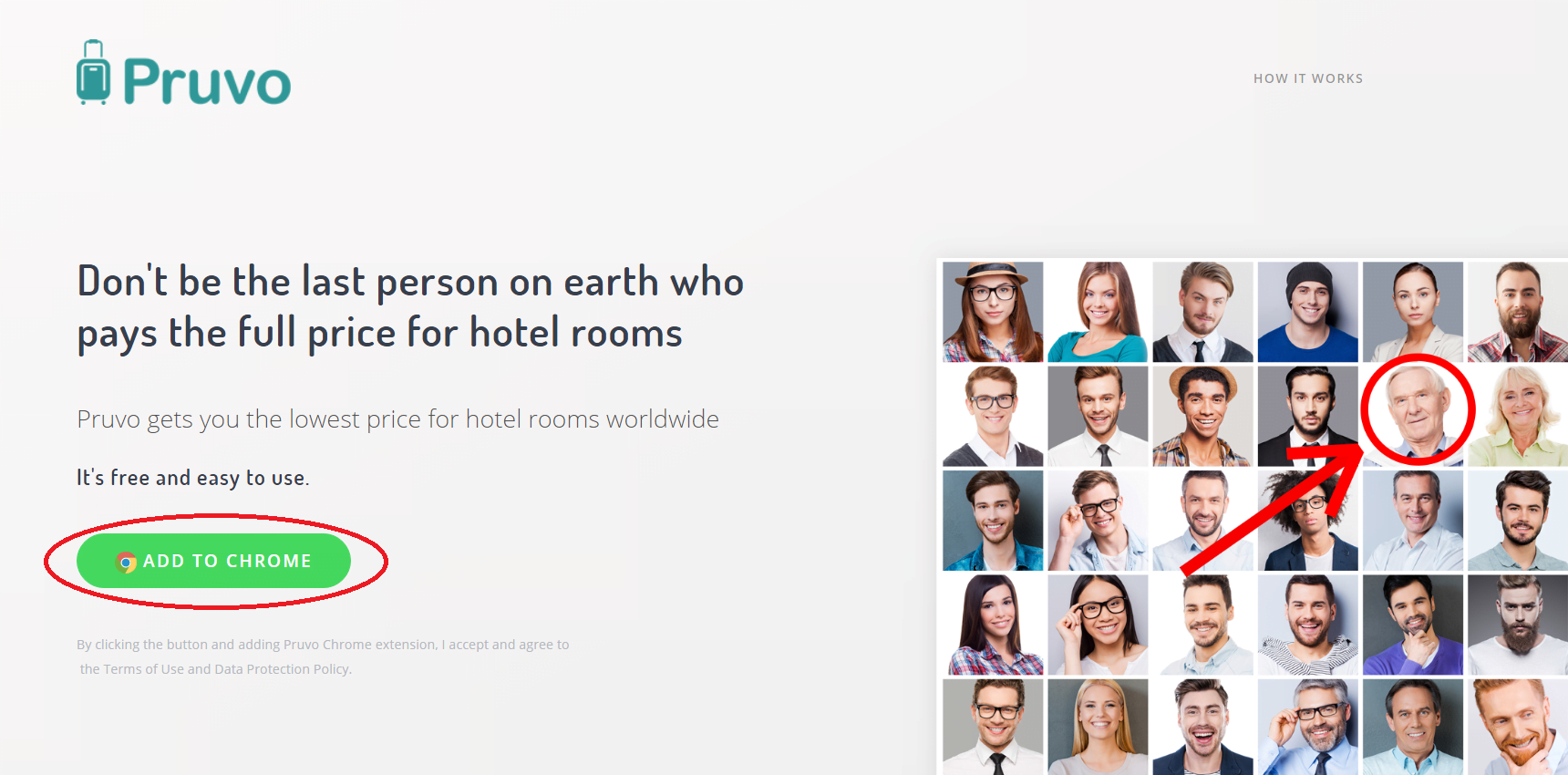 Make sure to enter an email address to which you want us to send you the price drop notifications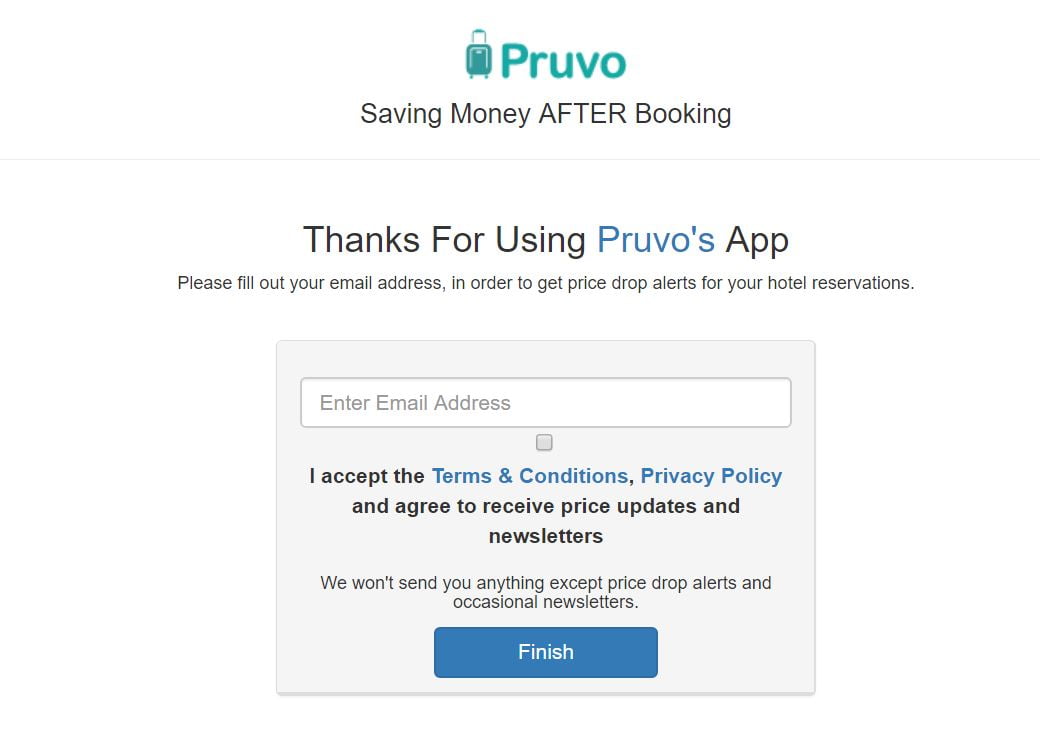 Step 2 – Book a Free Cancellation Hotel
Navigate to your favorite hotel booking website and book the hotel that most appeals to you.  Remember, in order for Pruvo to track price drops, the reservation needs to have a free cancellation policy.
As soon as your booking is confirmed, you will receive a notification that your booking has been processed by Pruvo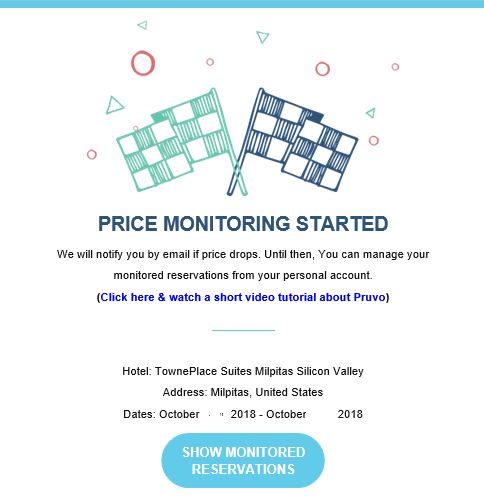 Step 3 –  Save Money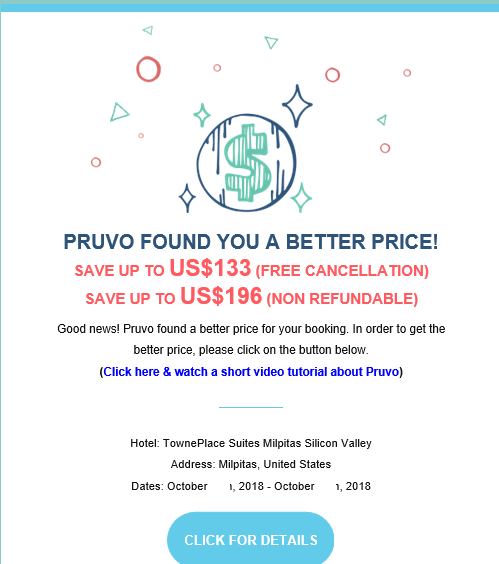 Once you receive this email notifying you of a better price, press the click for details button to see the better offers Pruvo found for you.
Remember to first rebook your room, and only after you receive an email confirmation for your new reservation, cancel your original, more expensive reservation.
**Bonus tip**
After you rebooked a cheaper offer and cancelled your original more expensive one, Pruvo's Google Chrome Extension will automatically start tracking price drops to the new reservation, so don't be surprised if you receive email alerts saying you can save even more money.
Can't wait to hear about how much you saved using Pruvo!
Here are some more useful articles for your trip planning: