Picture this: You are searching the web for an amazing hotel for your upcoming vacation and hours later you finally find one. You are 100% positive that you found the best deal on the market. But then a few days pass by and you go to check once more and discover the same exact room for $400 less…
Hotel rooms tend to drop in price even AFTER you make your reservation, which is why Pruvo is here to track the price of any hotel reservation and notify you when it drops so you can rebook the SAME ROOM for a cheaper price.
We analyzed 10 of the most popular hotels in our system (popular = hotels we receive the largest amount of requests for tracking price drops) and conducted a complete review for those of you who are planning your upcoming vacation to one of these destinations.
1. 7Seasons Apartments Budapest
The 7 Seasons Apartment in Budapest is a very popular option for families traveling to Hungary.  This hotel includes some of the following amenities:
24/7 service at the reception
Fully equipped kitchen
Breakfast*
Daily maid service
Secured parking*
Airport transfer
Children amenities
Luggage room
TV & DVD player
Sightseeing tours*
Free Wi-Fi
Car rental arrangements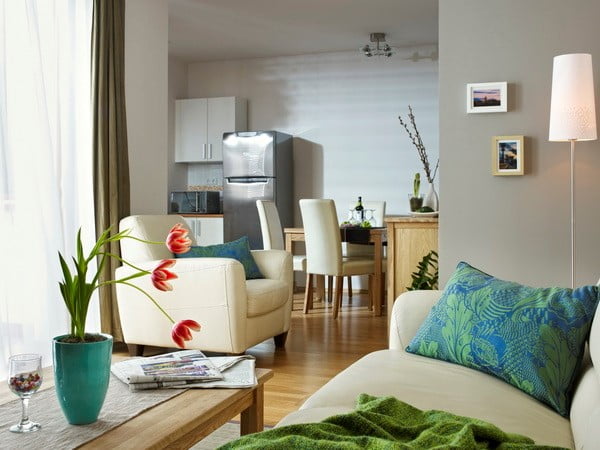 Pruvo recently received a request to find a better price for a two-bedroom superior apartment at 7 Seasons Apartments Budapest between the 3rd of June till the 9th of June.  The original price sent to us was US$1,075.73 (via Booking.com).  Few weeks later Pruvo found the same room for US$817.13 .  That's a US$258.6 (24.04%) savings for forwarding an email.  Not bad.
2. The Celestine Ginza (Superior Twin)
Flying to Tokyo? You might want to check out the Celestine Ginza, a new boutique luxury hotel in Tokyo located right in the heart of Ginza.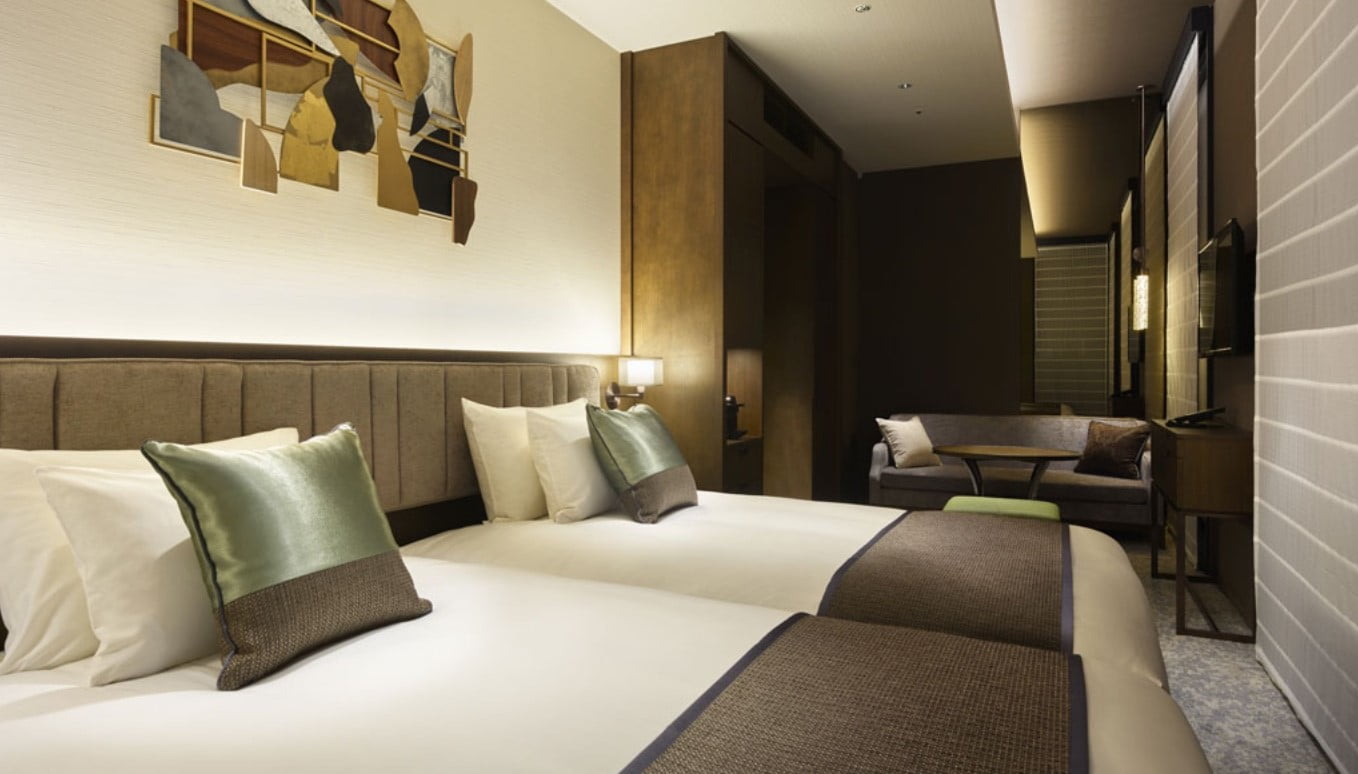 The incredible location of this hotel is not all it has to offer, it also possesses these wonderful amenities:
Restaurant & Bar
Wi-Fi
42 inch plasma television
Morning newspaper service
Nespresso coffee machine
Refrigerator
Smartphone with GPS and data
BVLGARI bath
Friendly and available staff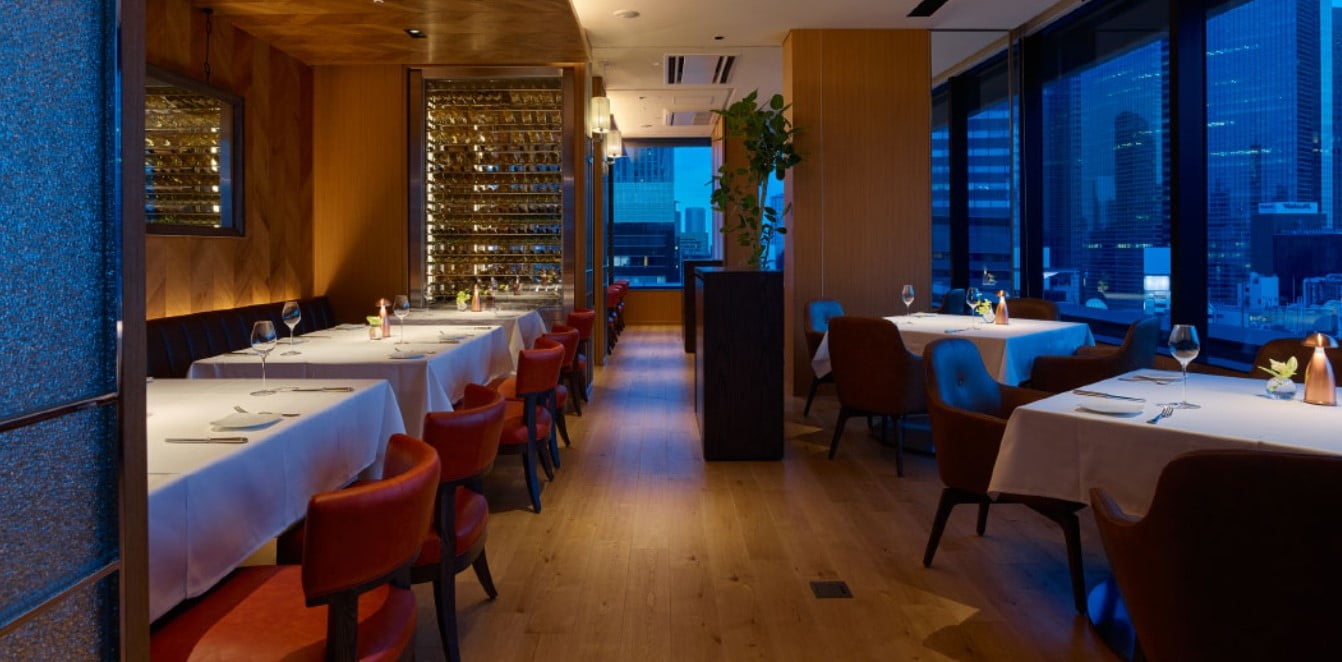 A superior twin room in this amazing hotel between the 9th and 14th of May cost US$2,339.03 (via Booking.com).  Lucky customer has some extra case for more sushi and saki since we found them the same room for US$1,698.67 for a total savings of US $640.36 (27.38%).
3. Hotel Crown Paradise Club Cancun (King with ocean view)
Want to stay at an all inclusive resort on a beautiful beach in Cancun?

This amazing hotel and resort also offers the following amenities:
TV
Child watching services: Kids Paradise Club & Baby Paradise Club
Aquapark
A variety of restaurants
Nightly shows
Water sports
Spa
Tennis courts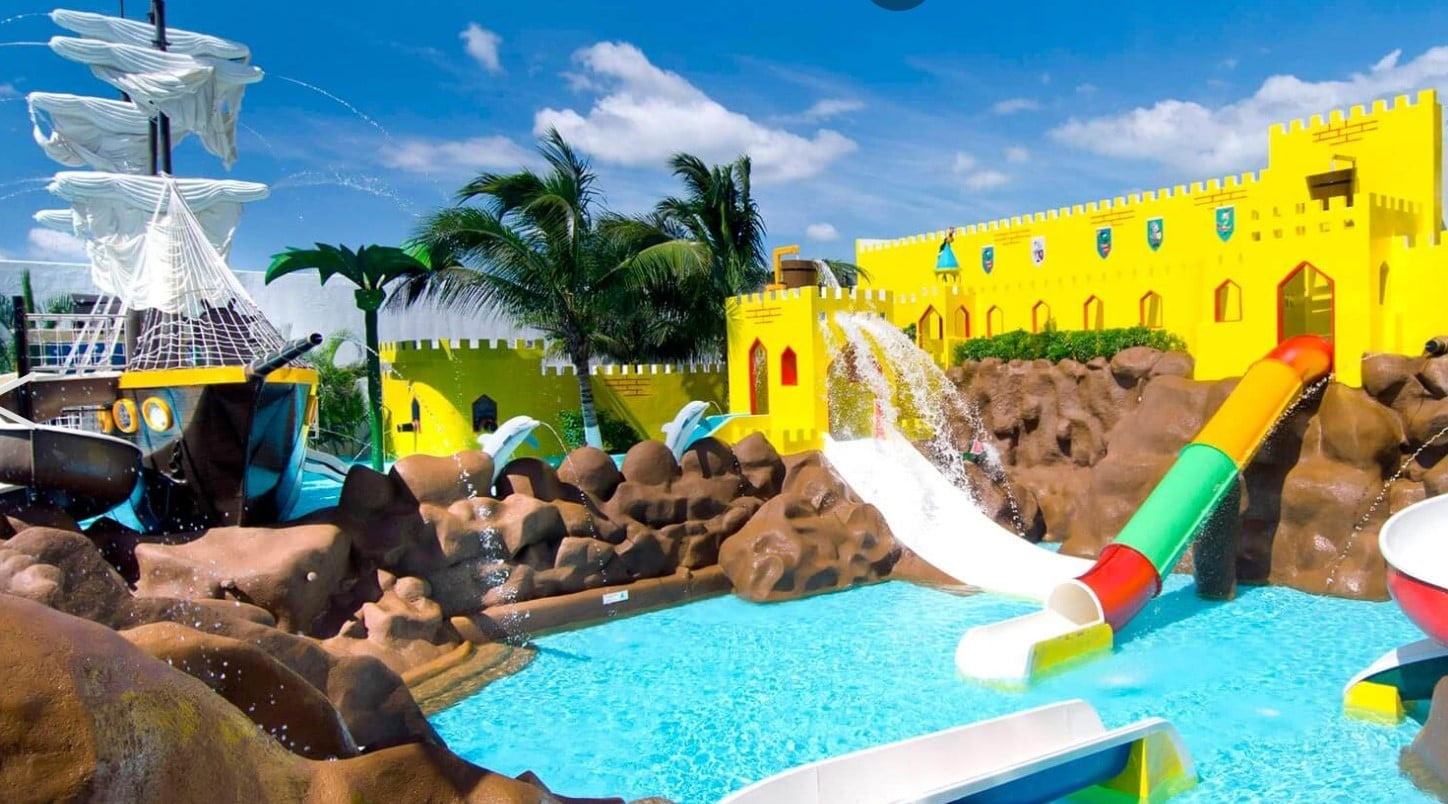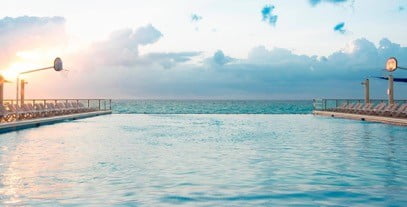 Pruvo was given the task to reduce the price for a King Room with Ocean View between the dates of May 6th till May 10th. The original price was US $1,616.00 (via Agoda.com) , but thanks to Pruvo, the customer ended up paying only US$1,308.96, for a total savings of US$307.04 (19%). Viva México!
4. Hotel Gravina San Pietro (Double with a view)
Located only a few steps away from some of the greatest monuments in Rome, Hotel Gravina San Pietro is a beautiful place to stay.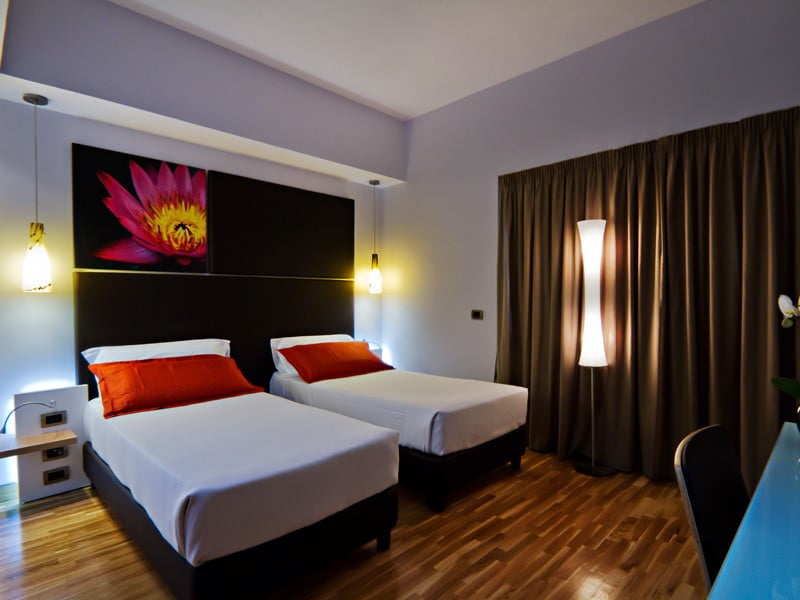 When you're done sightseeing, you will be able to enjoy these amenities this amazing hotel has to offer:
Breakfast
Free Wi-Fi
Satellite TV
Computers in lobby
Panoramic terrace
Shuttle service to/from Fiumicino and Ciampino upon request
Laundry
Limousine services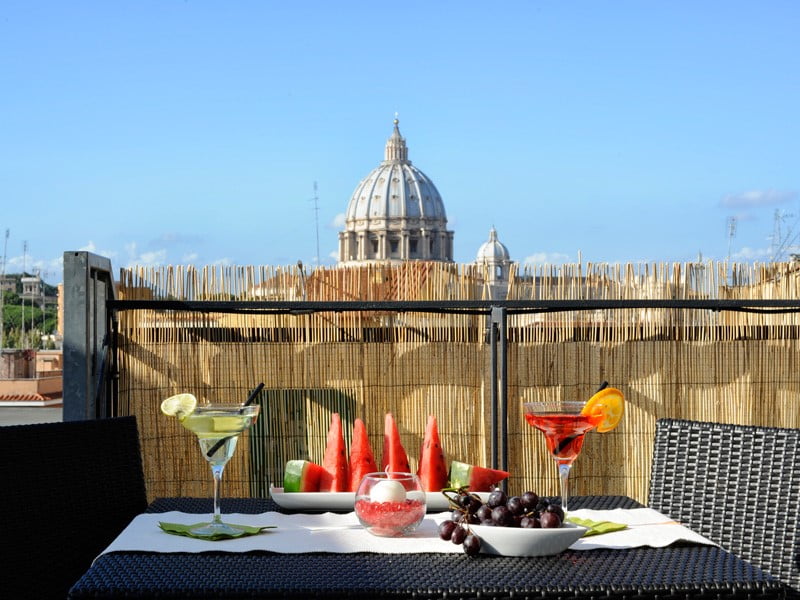 The original reservation was made for Double Room with a view between March 18th till the 23rd for US$607.34 (via Expedia.com). Pruvo worked it´s magic and saved this customer US$92.74 (15.27%) since they rebooked the hotel for US$514.60
5. Eurotel Altura (Superior w/ sea view)
Eurotel Altura is the perfect location for a week away in the beautiful Eastern Algarve.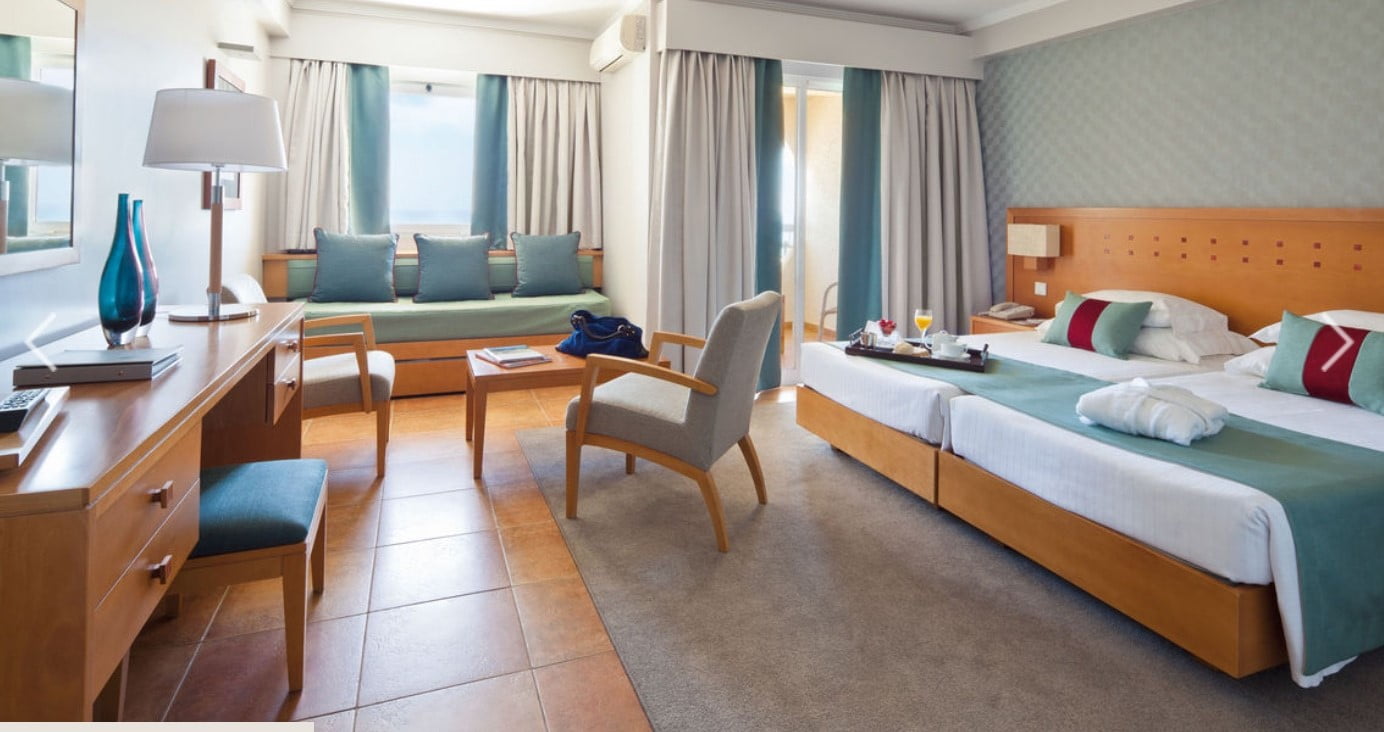 Besides the fact that this amazing hotel is already located on Altura beach, there are tons of other wonderful amenities:
Wellness center
Spa
Outdoor and hydrotherapy pools
Tennis court
Bars
Lounges
Reading room
Restaurants
Kids club
Balcony overlooking the sea
Free Wi-Fi
Breakfast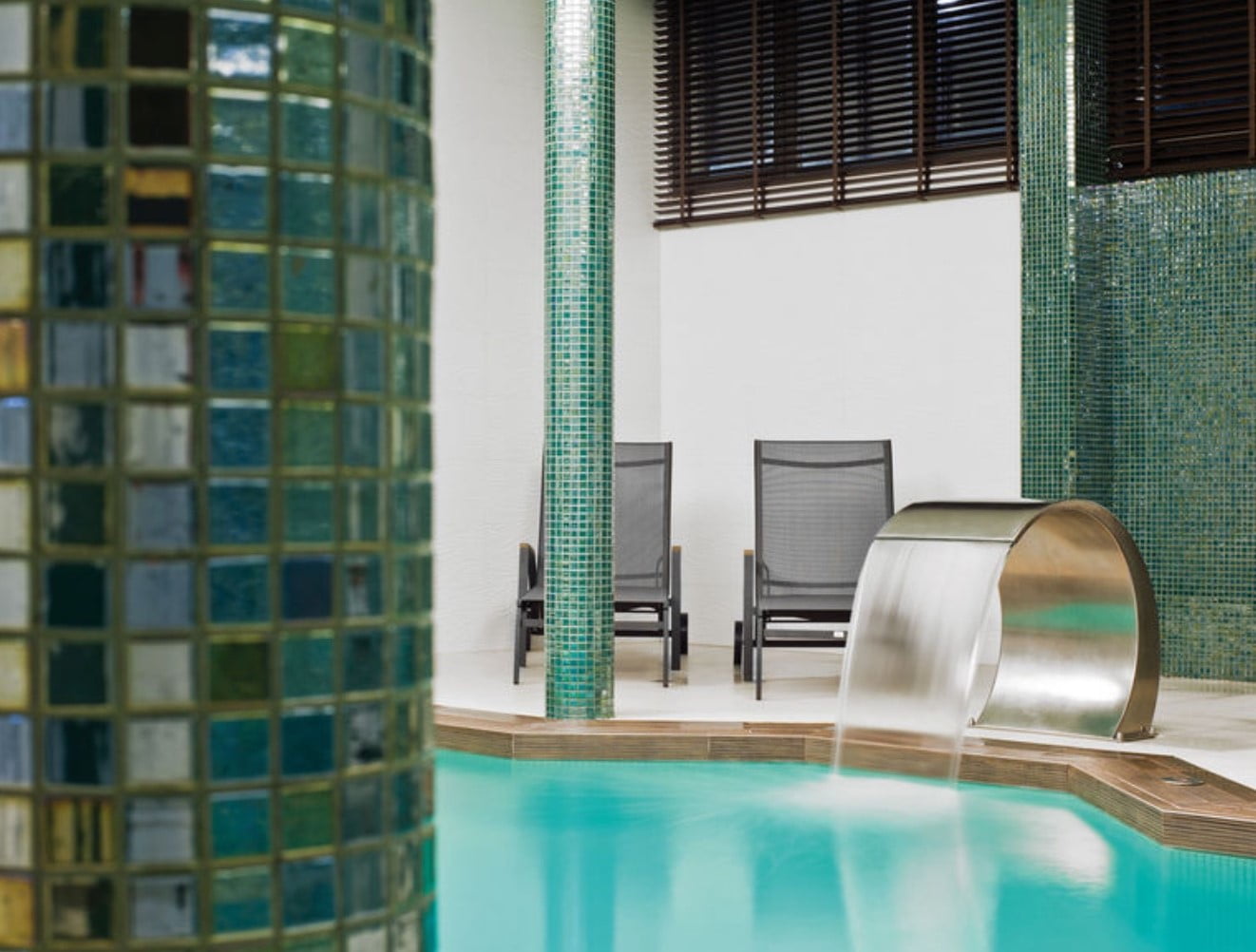 Want to sleep like royalty with a sea view but pay a reasonable price?  No problem. This Superior Room with a sea view originally cost US$1,726.67 (booked directly through hotel) for March 29th till April 7th.  But no need to pay like royalty in order to enjoy a vacation of kings and queens.  Thanks to Pruvo, this customer ended up paying US$1,453.09 for a total savings of US$273.58 (15.84%) . Why not benefit from this amazing hotel for much less?
6. Hotel Edison Times Square (Classic 1 Queen Bed)
Just a quick walk away from Times Square, Hotel Edison Times Square will give you the full NYC experience.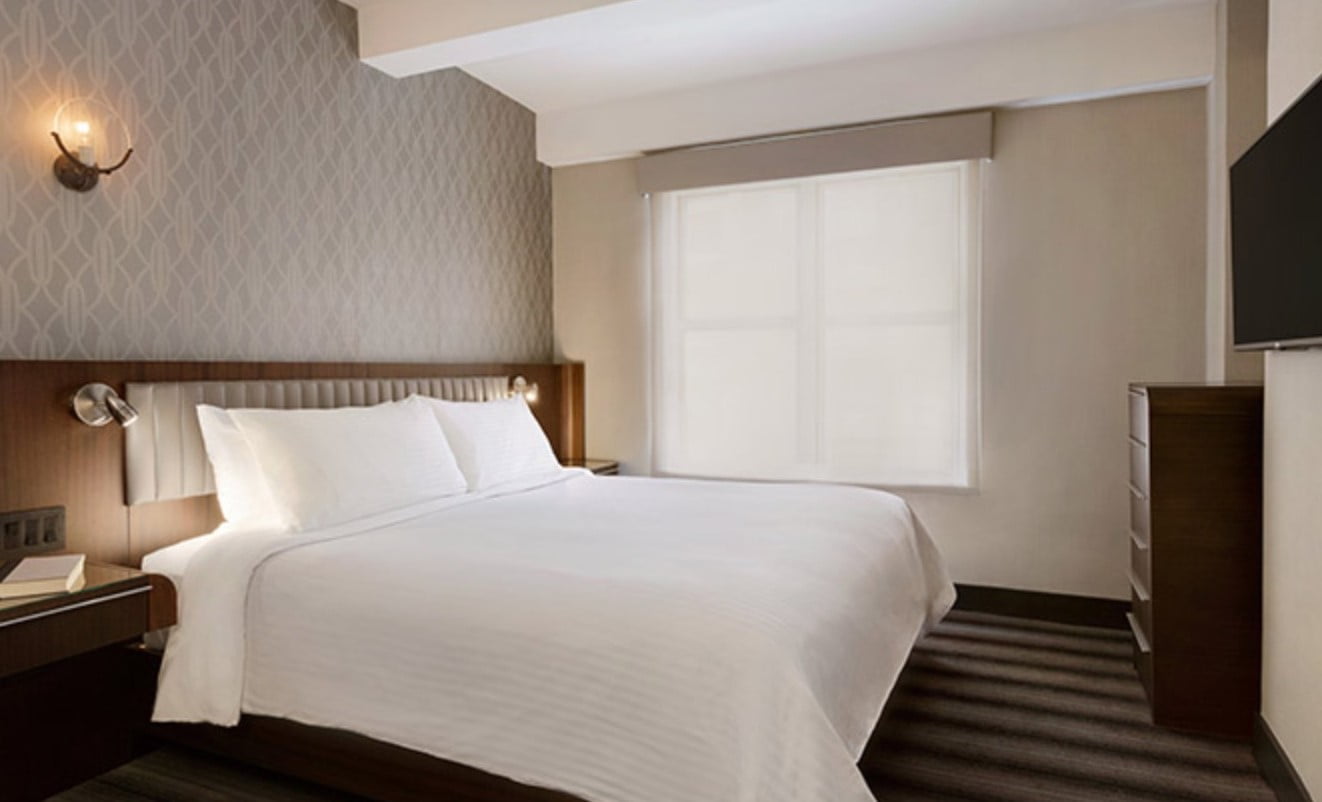 As if the location of the hotel in the historic theater district isn't reason enough to stay there, this amazing hotel also provides the following amenities:
Valet parking
Car arrangements to/from the airport
Wi-Fi access
Business center with desktop computers and printers
Fitness center
Neighborhood walking tours
Guest laundry services
Restaurants and bars
Y'all know NYC is pricey.  But we can work with pricey. Managed to save this customer US$347.71 (19.07%) for their Classic Room with 1 Queen bed between their stay in May 24th till May 31st.  Originally it was booked for US$1,823.00 but Pruvo found it for US$1,475.29.
7. Hotel Monte Carlo (Park MGM Preview King)
Sin city (Las Vegas) has become more expensive recently due to a p.i.t.a daily resort fee that is sometimes equivalent to half the cost of the room.  So more than ever, it is important to save money on the base price of hotel rooms in Las Vegas.
After you (probably) lose all the money you saved on the hotel at the casino, you can enjoy all the amenities that this amazing hotel has to offer, including:
Pools & cabanas
Live entertainment
Concierge services
Gym
Shop
Parking*
Transportation services*
Restaurants
Free Wi-Fi
TV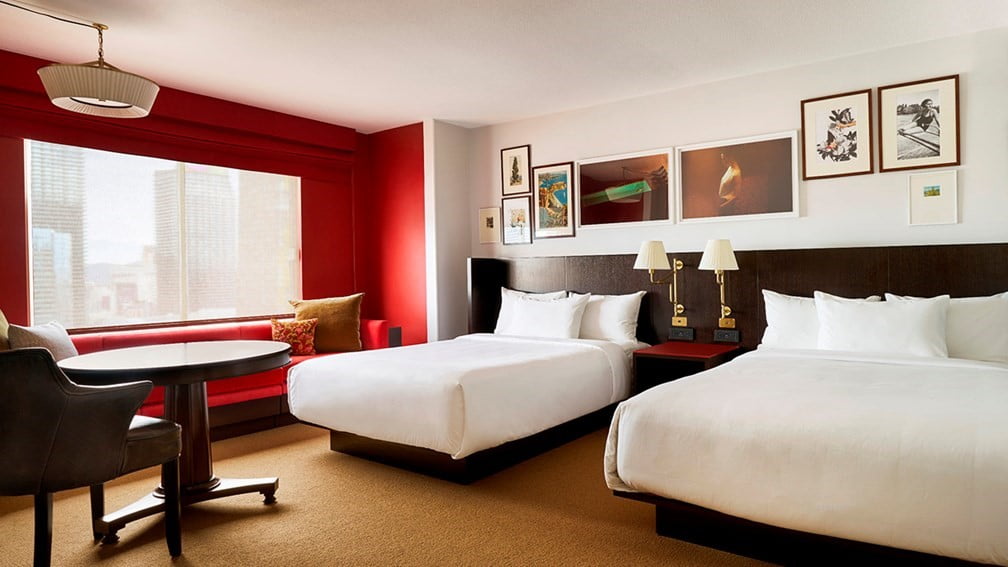 Pruvo received this reservation for a King room between the 8th and 11th of April for US$598.00.  Knowing that this customer would probably want some extra casino cash, we worked extra hard to save them money and found their exact same room for US$413.88.  Therefore, that's an extra $184.12 for the slot machines baby!
8. Hotel Inter Continental Warsaw (Standard with One King Bed)
Poland and Warsaw in particular have seen a huge increase of tourism over the past few years.  Poland offers you a variety of vacation options at a fraction of the cost of Western Europe. This amazing hotel, located right next to the Old Town, is Poland's leading business hotel. It is the perfect place to go to explore Warsaw.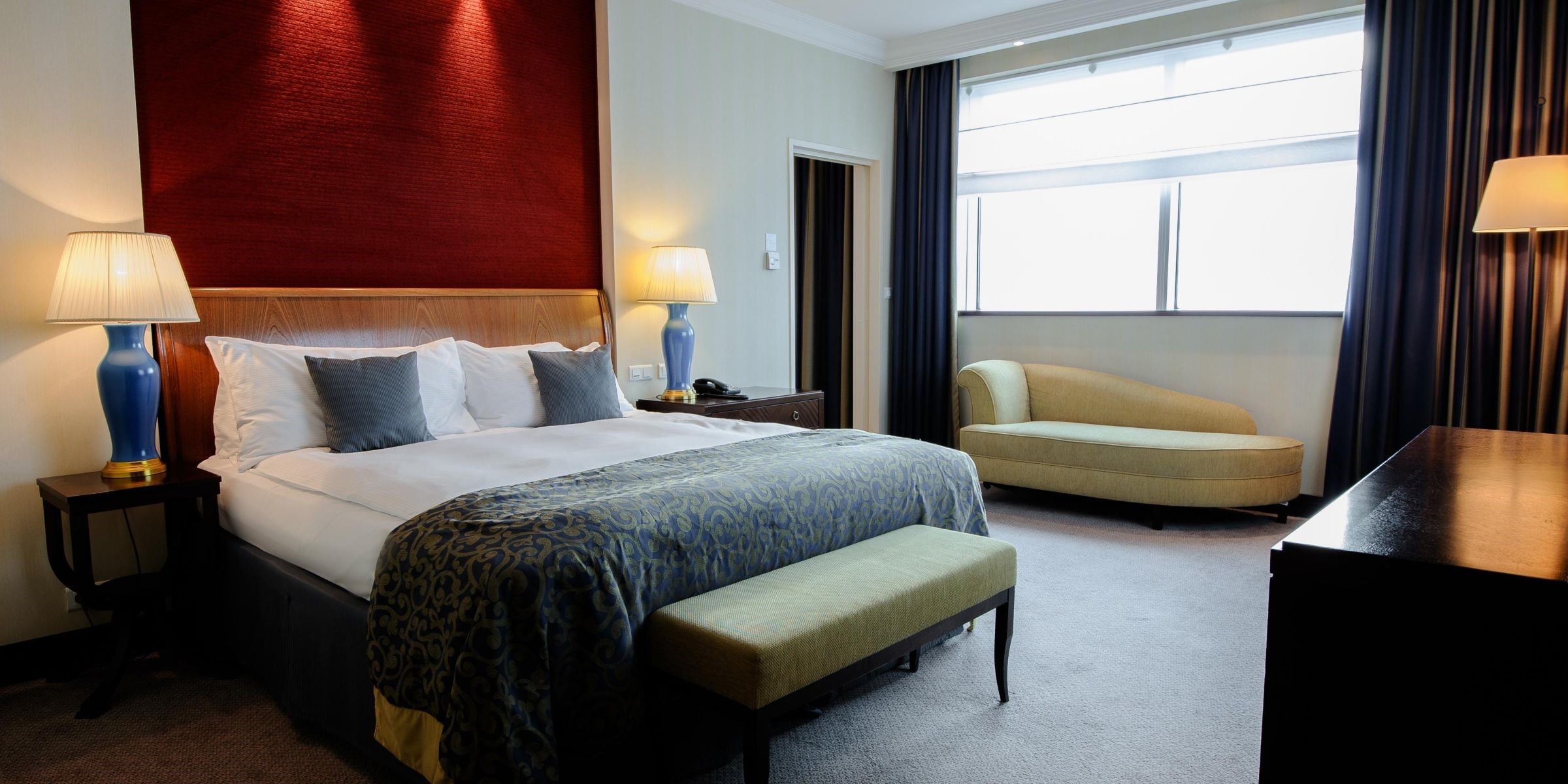 In addition to the beautiful views of the city of Warsaw, the InterContinental Warsaw hotel also possesses the following amenities:
1300 square meters of conference space
Ballroom
Club Lounge
Restaurant
Gym
Pool
Spa
Parking*
Doctor on call
Babysitting services*
Daily housekeeping
Pruvo doesn´t only work with upscale, expensive hotels, but also medium price hotels.  We received a reservation for a Standard King for the 24th of April till the 26th of April with the original booking price of US$349.24.  We don´t know if and when price drops occur, we just find them when they do.  Sure enough, we found this same room for US$239.67 therefore a total savings of US$109.57 (31.37%).
9. Hotel Best Western King of Prussia (Deluxe Queen with Two Queen Beds)
The Hotel Best Western King of Prussia is perfectly located right across the street from one of the biggest malls in the United States. It is a great place to relax and do some great shopping.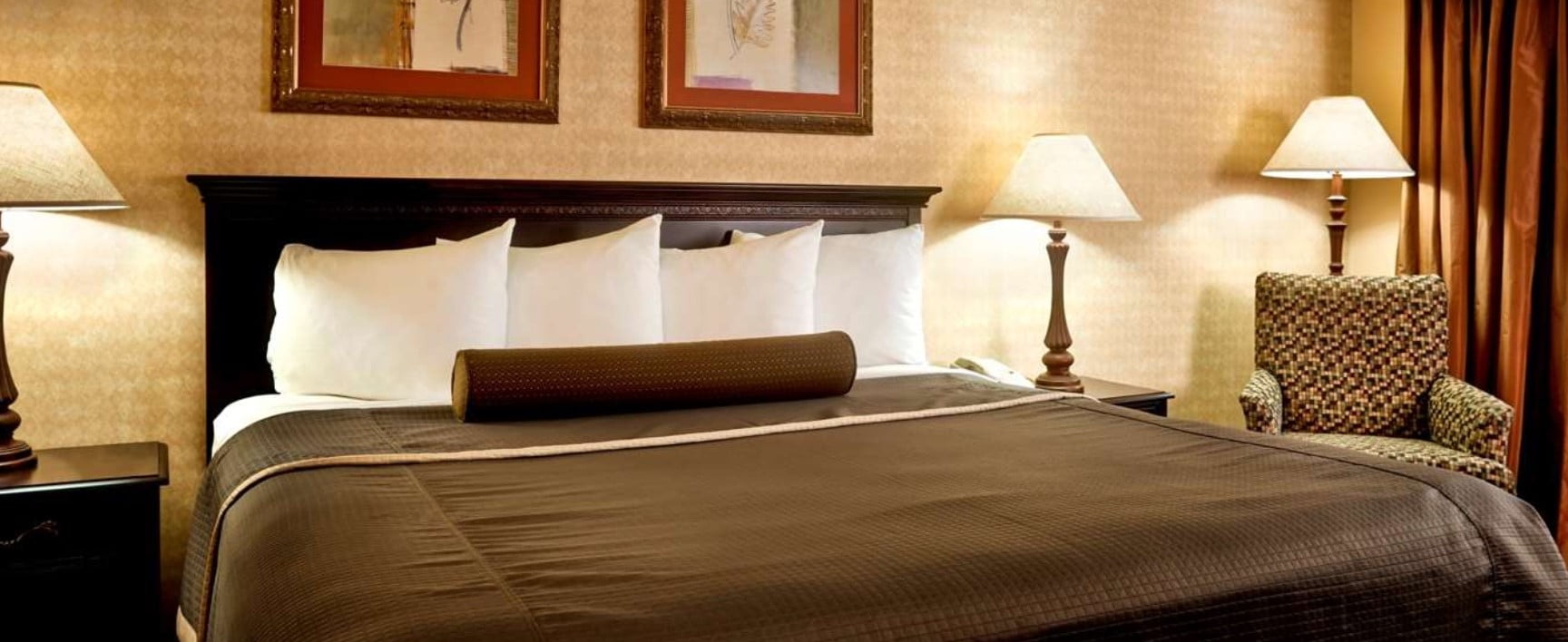 When you get sick of shopping at the King of Prussia mall, head back to the hotel and enjoy some great amenities, such as:
TV
Refrigerator
Breakfast
On-site bar
Pool
Parking
Computer with printer
Wi-Fi connection in public areas
Gym
Hot tub
Convenience shop
This Deluxe Queen with 2 Queen Beds for June 6th-11th was originally sent to Pruvo with a booking price of US$682.  Figuring this customer would want some extra cash for shopping, we managed to find the same hotel room for US$480.75 for a total savings of US$201.25 (29.51%), because hey, if you are visiting a giant mall, you might as well shop till you drop, right?
10. Holiday Inn Desert Club Resort (Two-bedroom villa)
Not only is the Holiday Inn Desert Club Resort a beautiful and family-friendly resort, it also walking distance from the Las Vegas strip. By staying here, you get to enjoy the utter peacefulness at the resort and the excitement of the strip.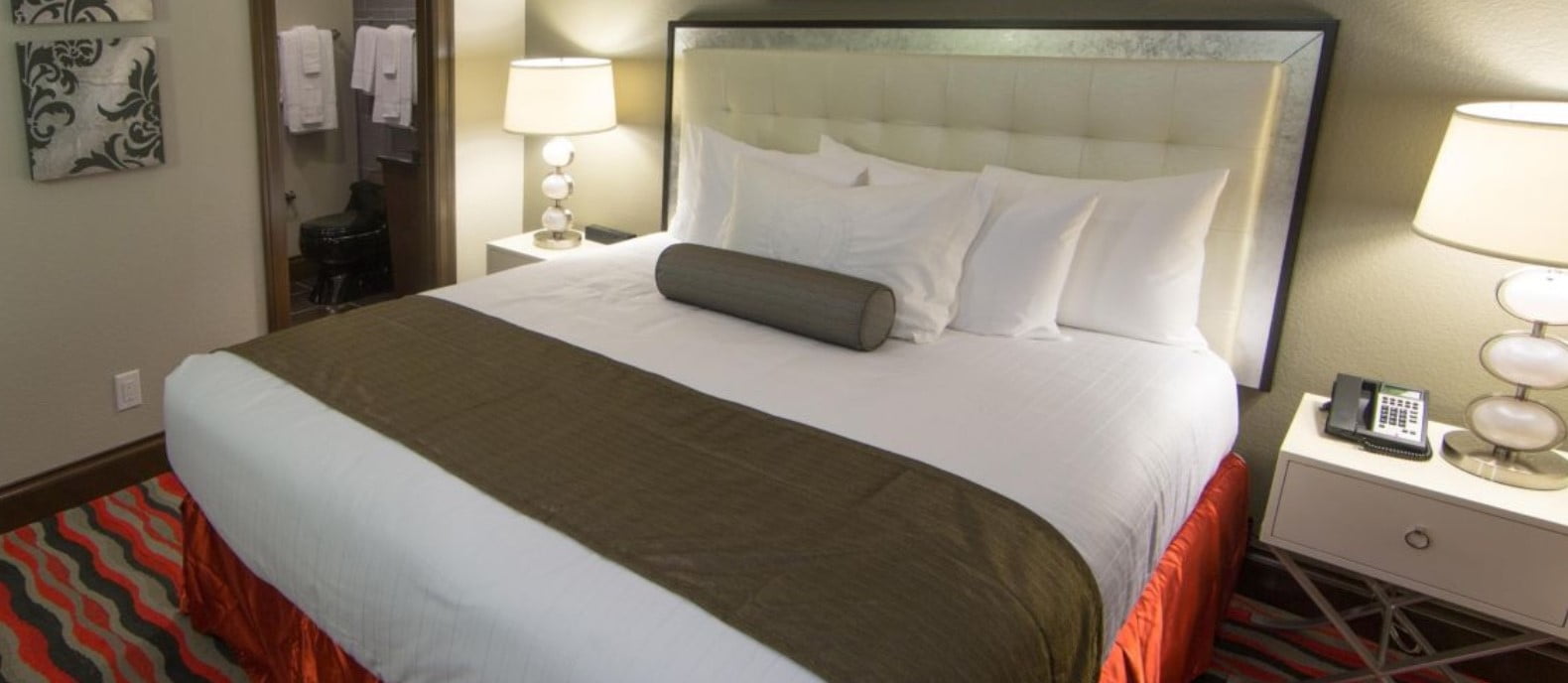 If the great prices (especially because of Pruvo!!!) and location aren't enough of a reason to stay here, hopefully you'll be convinced by these amazing amenities:
In-unit washer/dryer
Full kitchen
Dining table
Resort shuttle
Five heated pools and hot tubs
Bar and restaurant
Activity center
Game room
Two fitness centers
Putting green
Wi-Fi
TV
Live entertainment
This customer was about to pay $659 for March 20th -22nd, but they remembered to send their reservation to save@pruvo.com and received an offer for US$478.01 for their Deluxe Queen room. Therefore, they had a nice savings of US$180.9 (27.46%)
Got all excited about saving money on hotels and want to do the same on flights?  Are you aware of the unique features Kiwi.com offers that allows you to slash flight prices?  Click here to make sure you get a cheap flight to your desired vacation destination.
Regardless of where you are traveling to, take into consideration that the price you see on the booking platform is not necessarily the best price.  Though maybe the best price available at that moment, but prices drop 40% of the time.  Staying at an amazing hotel does not necessarily mean you have to pay extraordinary prices. Want to make sure you never miss a price drop?  Download our free Chrome Extension and we will automatically track price drops to your hotel reservations made online.
Good travels!