Are you looking for ways to save money when traveling? If so, you're in luck! In this blog post, you will get some useful tips that will help you keep your travel costs down. Whether you're traveling for business or pleasure, There are plenty of ways to save money. So read on and start planning your next trip!
Get A Van
A van doesn't only give you all the freedom when traveling around, but it also gives you a place to sleep meaning you'll save a lot on lodging. Traveling in your own custom campervan is a practical and cheap option for traveling, especially when you're traveling solo or as a couple. If you have the chance to get one, take it!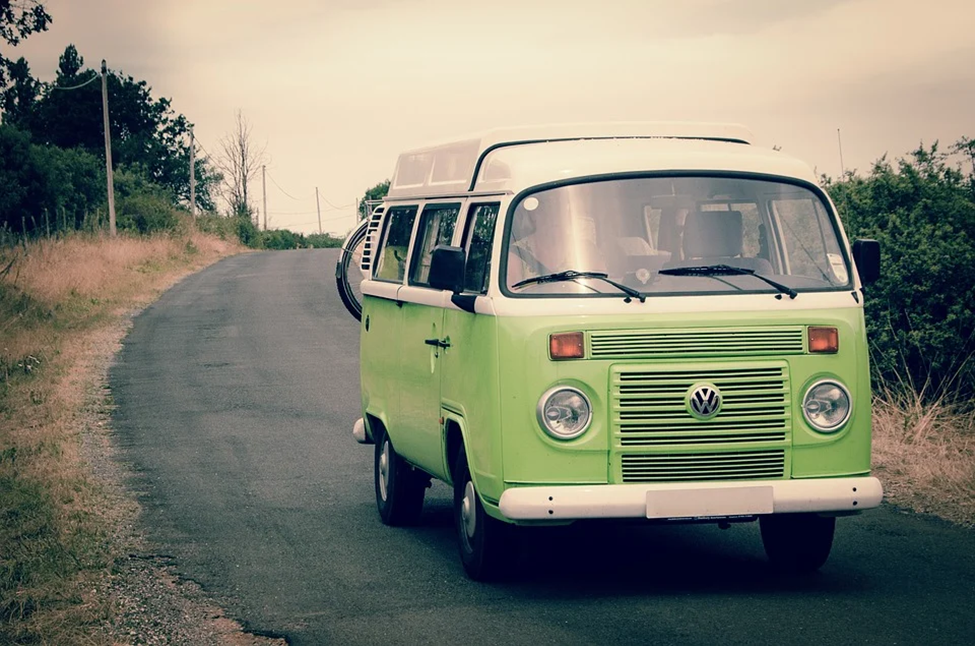 Vans also give you storage for clothes and food, as well as a shower and toilet, so you'll save money on those things too. And, if you're traveling with a family or group of friends, getting a van is an excellent way to save money on transportation costs.
Many people opt for this type of traveling because they realize the advantages of being able to save money and still have all the comforts of home.
Travel During The Off-season
Peak seasons are known for having higher prices on flights, hotels, and other costs associated with traveling. In order to avoid these high prices, traveling during the off-season is a great way to save money, among other things. Not only will you find cheaper rates on transportation and lodging, but you'll also avoid the crowds.
When traveling during the off-season, there are a few things to keep in mind. First, be flexible with your travel dates. You may not be able to get exactly the dates you want, but you can usually find cheaper rates if you're willing to be flexible. Second, don't forget to pack for weather conditions that may be different than what you're used to. And finally, remember that some attractions may be closed during the off-season.
Go In A Larger Group
There are tons of expenses associated with traveling. These are the following:
The cost of the actual trip
The food you'll be eating while on vacation
Souvenirs
Transportation
Lodging
One way to save some money while still being able to travel is by going into larger groups. When you have more people going with you, the cost of things like hotels and transportation will be divided amongst everyone which makes it cheaper for everyone involved.
So, if you're looking to save some money on your next vacation, consider going in a large group and plan your trip during the off-season! You'll be sure to have a blast while still being able to stick to your budget.
Eat Locally
Pay attention to where the locals go to eat and follow their lead. Not only is eating out a huge part of the travel experience, but it can also be one of the biggest expenses. When you eat where the locals eat, you'll not only save money, but you'll get a more authentic experience.
You'd be surprised at how cheap eating out can be in some countries. In Thailand, for example, you can get a delicious meal for less than $US 0.50. And in Vietnam, a bowl of pho (noodle soup) is only about $US 0.25!
Apart from being cheaper, locally-grown food is much healthier and tastier. It's a win-win!
You can also bring your own food with you when you travel. This is a great way to save money, especially if you're staying in a place with a kitchen. Cooking your own meals will not only save you money, but it'll also allow you to try new recipes from the country you're visiting.
Eating locally is a great way to save money while traveling. Not only will you find cheaper options, but the food will be more authentic and healthier. If cooking meals is an option, take advantage of it to save even more money on your trip!
Set A Budget
It's important to stick to a certain budget when traveling. This will help you save money and not overspend. There are a few ways to set a budget. Figure out how much money you'll need for transportation, food, and lodging. Once you have an estimate, start setting aside money each week to reach your goal.
Calculate how much you can afford to spend each day. This will help you stick to your budget while you're on vacation. It's also a good idea to save up money in advance. This way, you'll have extra spending money if you need it.
Consult with your travel buddies. If you're traveling with friends or family, discuss your budget with them. This way, everyone will be on the same page and no one will overspend. You can also look for deals together and split costs where possible.
Find Cheap Accommodation
Always shop around and compare prices before booking accommodation. There are many websites and apps that make this easy to do. There are a lot of cheap places to stay out there, you just have to look for them.
Another way to find cheap accommodation is to Couchsurf. This is where you stay on somebody's couch for free. This is a great way to meet new people and save money at the same time. Just make sure you are Couchsurfing with somebody who is reputable and has good reviews.
Airbnb is also a good source of cheap accommodation. You can often find entire apartments or houses to rent for less than the price of a hotel room.
Find Cheap Travel Tickets
Look around for promotions at airlines or travel websites. You may find cheap tickets if you're willing to be a little flexible with your travel dates or destination.
Another way to get cheap travel tickets is by flying to alternate airports. For example, if you're flying into a major city, consider flying into a smaller airport that's located just outside of the city.
Airlines always offer discounts for advance purchases, so if you know your travel dates well in advance, you can often find cheap tickets. Finally, sign up for an airline's frequent flier program. You may be able to get free or discounted travel by accumulating enough points.