Dreaming of summer vacation? Here's your chance to live it. Luxurious summer vacation means different things to different people, but one thing is true for everyone: they want the best experience possible and that includes all the bells and whistles. Some might think this involves living on an island in paradise or sailing around the world on a luxury superyacht. But no matter what you have in mind, there are some important points you should consider before booking your trip.
Before planning that luxury getaway you probably dreamed of at some point, it would be a good idea to consider things like where do you want to go, and what do you want to do. Luxury is often associated with pampering and living experiences you only thought the privileged few can have. In this article, we will discuss some of the best ideas many hardworking people should experience during their summer vacation to be able to destress and unwind after working so hard the entire year.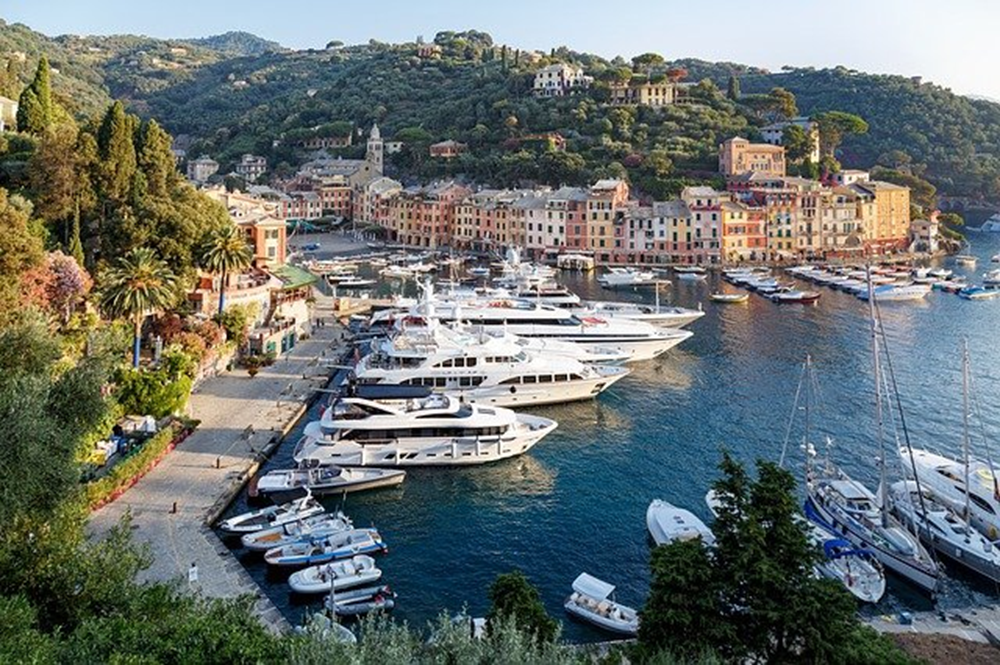 Yachting
If you're looking for an adventure this summer, look no further than yachting. It's the perfect way to explore new places while still feeling fancy. Plus, there's plenty of opportunity for active fun if that's your thing.
There are many ways to enjoy yachting. You can charter a yacht for a week-long trip or even just a weekend getaway. Yacht charters typically include the vessel, captain, and crew. Some charters also include a chef, who will prepare all your meals onboard. If you're looking for a more luxurious experience, you can book a stay on a superyacht. Superyachts are typically over 100 feet long and come with all the amenities you could ever want, from Jacuzzis to movie theaters. And of course, they have plenty of space for you to sunbathe or relax in the shade. Now, for those who are really in the money, buying a lavish superyacht may be the way to go. It may be a bit out of your price range, but if you have the cash to spend, it's the ultimate way to vacation. It can also be an interesting investment you might be able to use in the future.
No matter what your budget is, there's a way to enjoy luxury yachting this summer. So if you're looking for an unforgettable experience, look no further than the open seas.
Island hopping
For those who want to escape the hustle and bustle of everyday life, island hopping is the perfect solution. Why not spend your summer vacation on a series of beautiful islands all in one trip? There are many different ways to go about island hopping. You can charter a yacht and sail from island to island or take a cruise that visits multiple islands. If you're feeling adventurous, you could even backpack between islands. And of course, there are always luxurious resorts if you want to simply relax on a beach for a week.
No matter how you do it, island hopping is the perfect way to see some of the world's most beautiful places. You'll get to experience different cultures and lifestyles while relaxing in the sun and sand. So if you're looking for an unforgettable summer vacation, look no further than the tropics.
Spa treatments
Whether you're looking for a day of pampering or you need some relaxation after a hard year, a day at the spa is just what you need. There are spas all over the world, so no matter where you are, you can find one that's right for you. Spa treatments vary greatly, so you can find one that's perfect for your needs. If you're looking for a relaxing day, opt for a massage or a facial. If you're looking to de-stress, try a yoga class or a meditation session. And if you're feeling adventurous, why not try something new like a mud bath or aromatherapy?
No matter what you choose, you're sure to leave the spa feeling refreshed and rejuvenated. So if you need some time to relax and rejuvenate this summer, look no further than your nearest spa.
Exotic destinations
Combining the elements we already mentioned like yachting, the open sea, and the amazing and diverse cultures you can create an entire summer of adventures. The world is a big place with plenty to see, so why not explore some new and exotic destinations this year?
There are many tour operators who offer trips to unique and interesting places. If you're looking for an adventure, why not try something like mountaineering in the Himalayas or diving in the Great Barrier Reef? If you're more interested in history and culture, there are tours to places like ancient Greece and China. And if you just want to relax on a beach, there are plenty of tropical destinations to choose from.
Consider hiring a full crew
Many people are not lucky enough to be able to afford yachts and islands all at once. However, if you are that hardworking superstar that wants to experience life in all its glory then definitely consider hiring a crew that will accompany you on your journeys. Building a strong relationship with every member, like a chef or a masseuse can even form strong bonds and friendships that go over the standard business norm.
Take your significant other on a cruise through the Adriatic sea, or even better a seven-day sail around the Greek Isles. Why not live a little and get away for once in your life? Have an experience that you will never forget and learn about new cultures with people that you will love for years to come. Sail the seas, and enjoy every moment knowing that you have chosen the best option for luxury living.