Bucharest, the capital and largest city of Romania, is a great tourist destination. There is so much that Bucharest has to offer. But in additio, Bucharest is a culinary paradise! This article contains a list of the top 10 restaurants in Bucharest.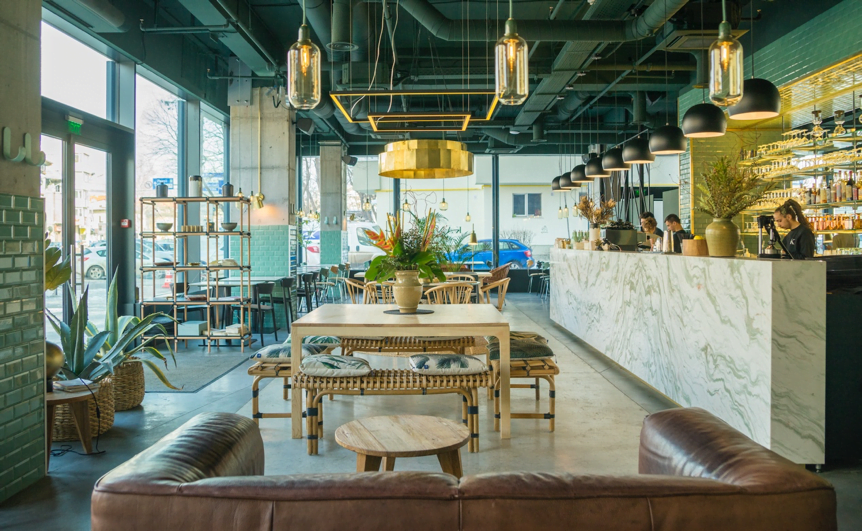 KANE serves incredible modern Romanian food that comes straight from farmers that they know and love. Because of this, the menu is very minimal but contains incredibly delicious food. Some examples of menu items are black lentils, chicken with wild mushroom, and veal with tarragon.
All the dishes are reasonably priced and beautifully decorated as you can see in the picture below.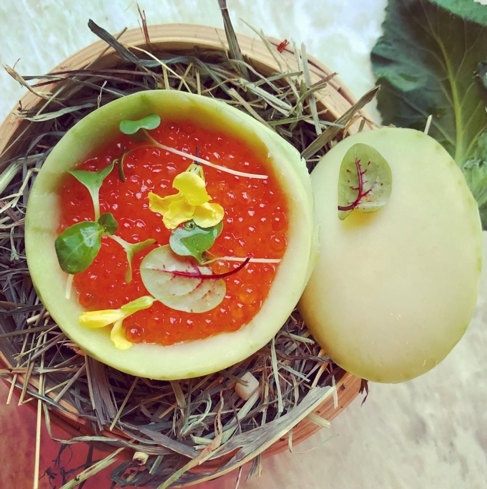 The atmosphere is perfect for a relaxed and intimate dinner. It is very minimalist, cozy, and quiet.
Lastly, the service is extremely friendly and knowledgeable. They are happy to answer any questions ranging from how the dish is prepared to which wine you should pair with your meal.
It is definitely worthy entry in the list of top 10 restaurants in Bucharest.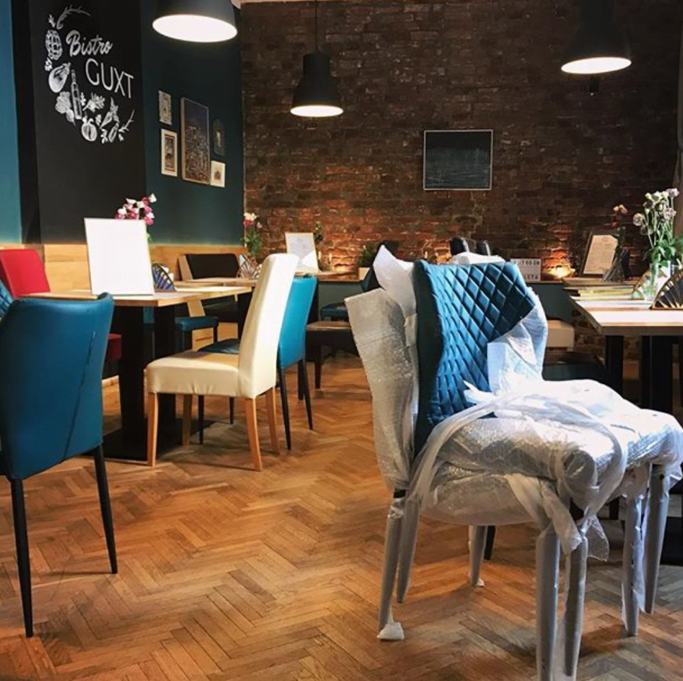 Bistro GUXT is a small bistro located in a little house right near the center of the city. Everyone raves about its delicious yet relatively inexpensive food. Most people say that the homemade pasta, red bean salad, pork loin, and chocolate mousse are their favorites. Bistro GUXT also possesses a wide range of beer and wine that you will perfectly complement your meal.
The warm and cozy atmosphere makes this restaurant a perfect place for family meals or nice dates. The music is not too loud so you will not have to scream to hear anyone. This makes meals infinitely better, at least in my opinion.
Every member of the staff is incredibly friendly and will help you out with anything you may need. They are also fantastic with kids, which is a huge plus.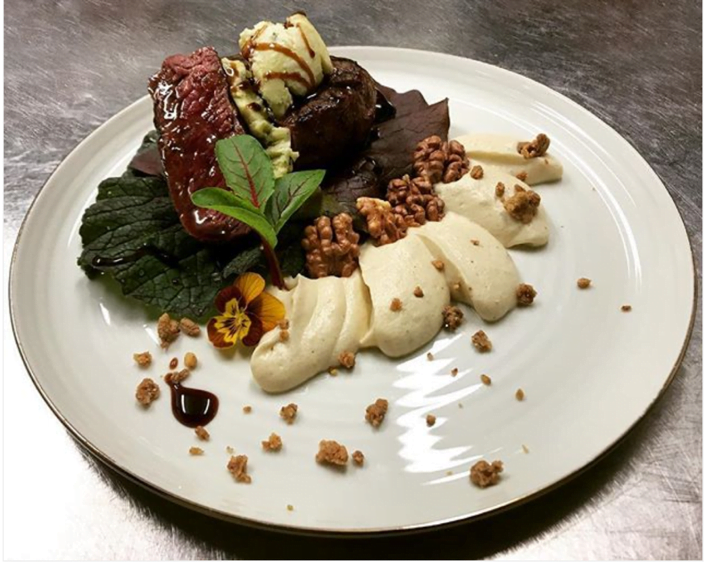 Personally, this picture is enough of a reason to fly to Bucharest just to eat at Bistro GUXT. If this is the decoration of the plate, it´s no wonder how this restaurant made it to the list of top 10 restaurants in Bucharest.
Beca's Kitchen – Homemade Food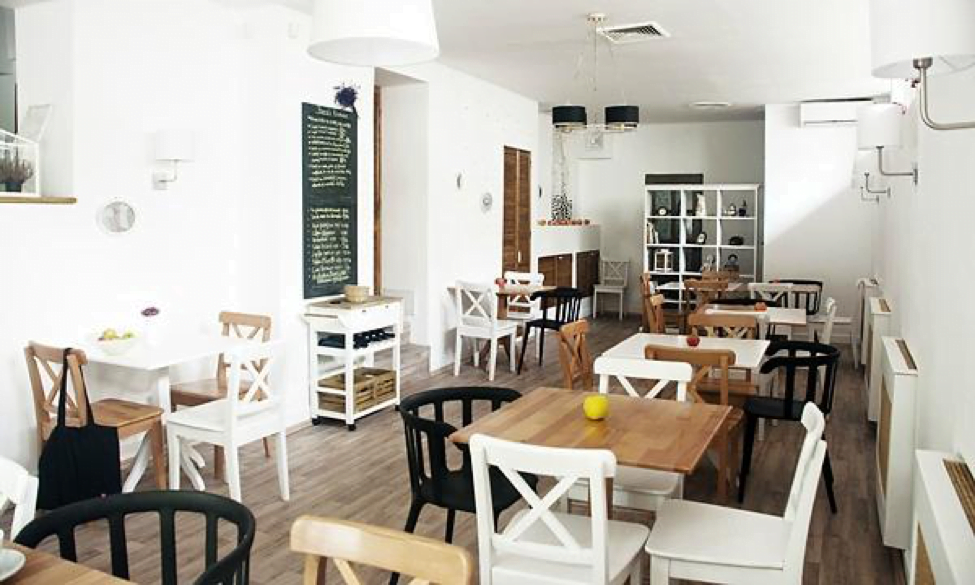 Beca's Kitchen is a delightful, small, and quaint estaurant in Bucharest. It has a great and interesting menu that varies each day based on what food is fresh. There will always be carefully prepared poultry, fish, and vegetarian options. You can eat as much as you want for reasonable prices, but be sure to save room for Beca's famous chocolate cake.
The atmosphere is already very homey and relaxed. Even so, Beca, the owner and chef, will make you truly feel at home when you eat here. She is extremely welcoming and talks to each one of her customers about her dishes. She even has a story about every single item on the menu.
The service is also fantastic despite the fact that the restaurant is always packed. Just be sure to book in advance so you do not have to wait too long for a table.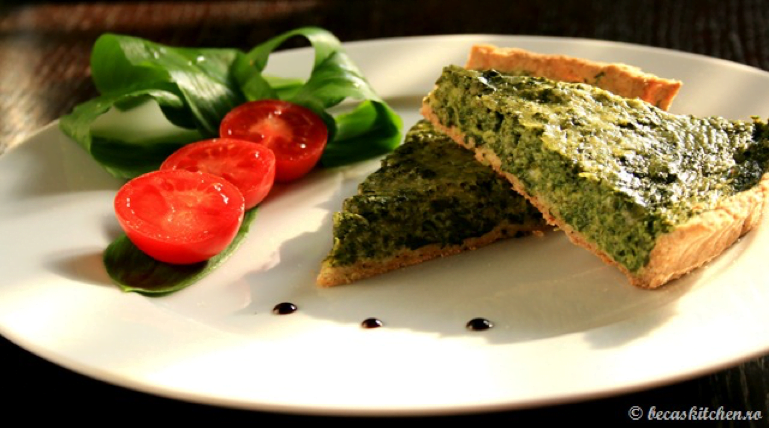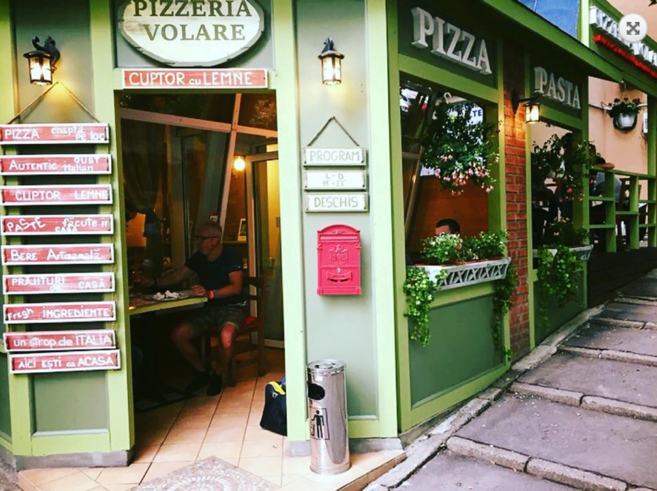 If you're looking for a real Italian meal while in Bucharest, look no further because Pizzeria Volare has the most authentic and best pizza and pasta in Romania.
Pizza Volare is a hole in the wall type of place as it is located in between two apartment buildings, but that doesn't change how incredible the atmosphere of this place is. It possesses a real Italian atmosphere that is perfect for all types of families, groups, and individuals.
The service is fast and friendly, which is great because I don't know how long I'd be able to wait to try this food.
Not only does it have the best pizza in Bucharest, but it is also one of the top 10 restaurants in Bucharest!
Sharkia definitely has the best eastern Mediterranean food in Romania. People can rave about their hummus, taboulle, shwarma, and falafel for days on end.
Sharkia is located in the beautiful Park Inn by Radisson Bucharest Hotel & Residence and has an extremely warm and cozy setting.
If you want to visit a fancy, yet nice and affordable, restaurant with Middle Eastern influences, be sure to stop at Sharkia.
Even though Romania is 7,000 miles away from Mexico, it still has great Mexican and South American food at Blue Margarita. As you can tell by the name, the margaritas there are incredible and unlike anything you've had before.
But, the margaritas aren't the only good thing on the menu. The menu consists of delicious Mexican, Brazilian, and Argentinean dishes that can be altered to cater to dietary restrictions. Everyone's favorite dish is the chili lava cake, which is pictured below. It looks amazing!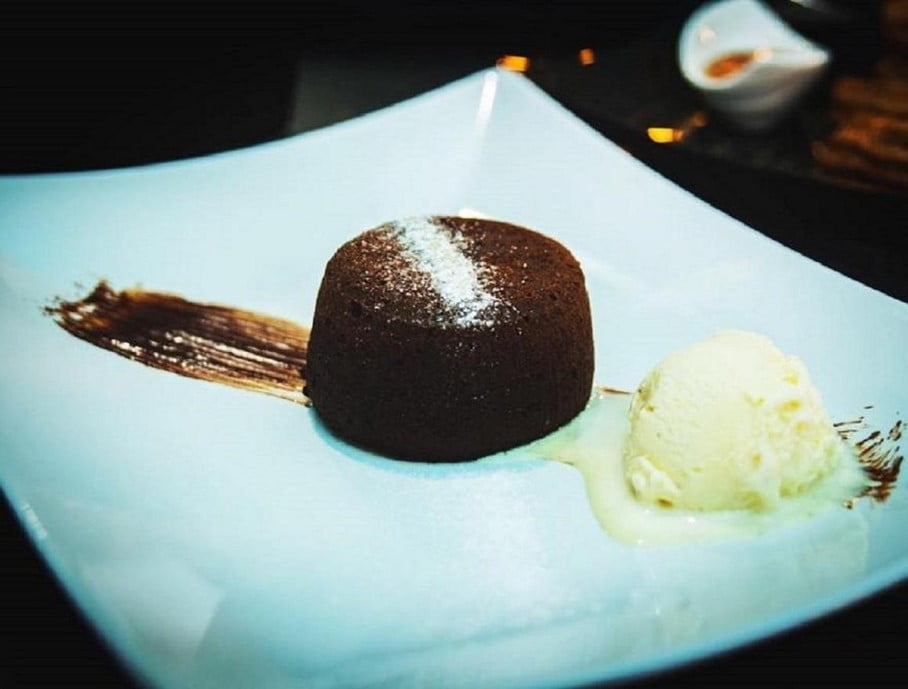 Blue Margarita succeeds in its goal of creating a pleasant and relaxed atmosphere that allows everyone to feel comfortable and content. There is even live music!
Additionally, many people on Trip Advisor claim that Blue Margarita offers the best customer service in all of Bucharest.
If you're craving Thai food while in Romania, go to Tuk Tuk. Tuk Tuk has a variety of incredible fresh food, with most customers' favorites being any of the fish dishes. Warning: the portions are extremely large (for reasonable prices) so make sure you're hungry!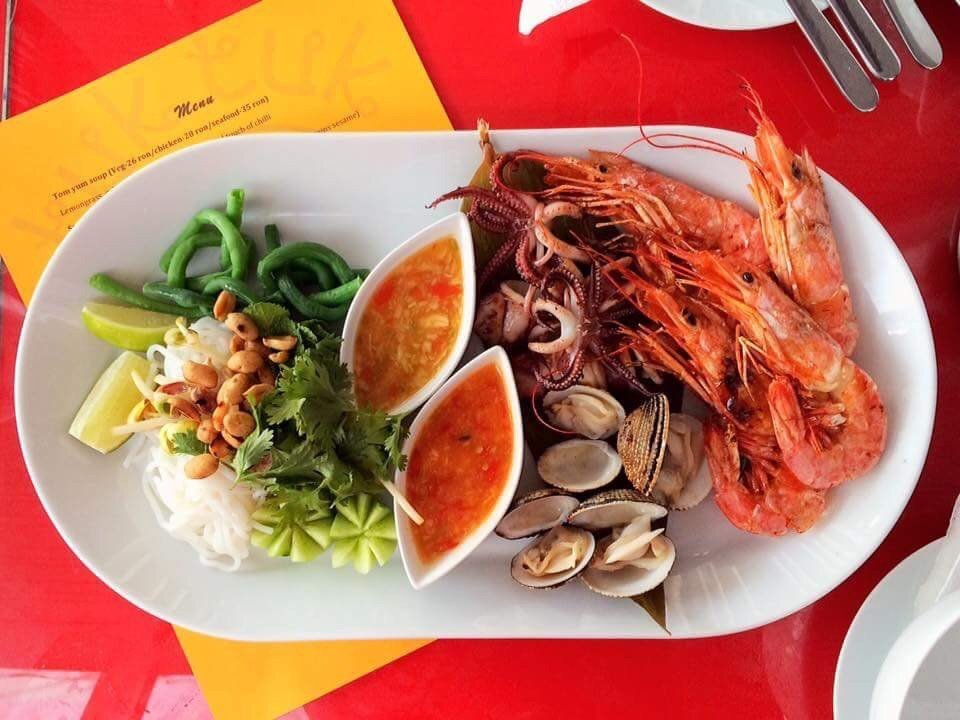 Tuk Tuk is a small restaurant that is modest and cozy. It is a great place to go to with a small group to have pleasant and intimate conversations.
With fast and friendly service, this place is clearly a must-visit.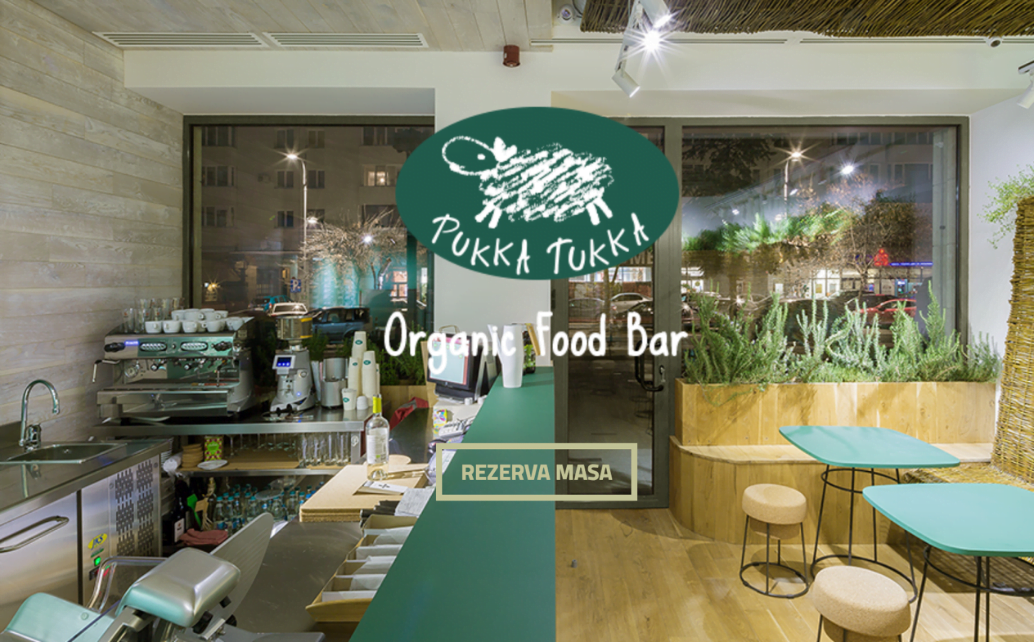 Pukka Tukka is a great healthy restaurant in Bucharest that has delicious vegan and vegetarian options. The ingredients here are all organic and come from quality sources, which makes all of the food healthy, fresh, and beyond tasty. This makes the slightly more expensive prices 100% worth it.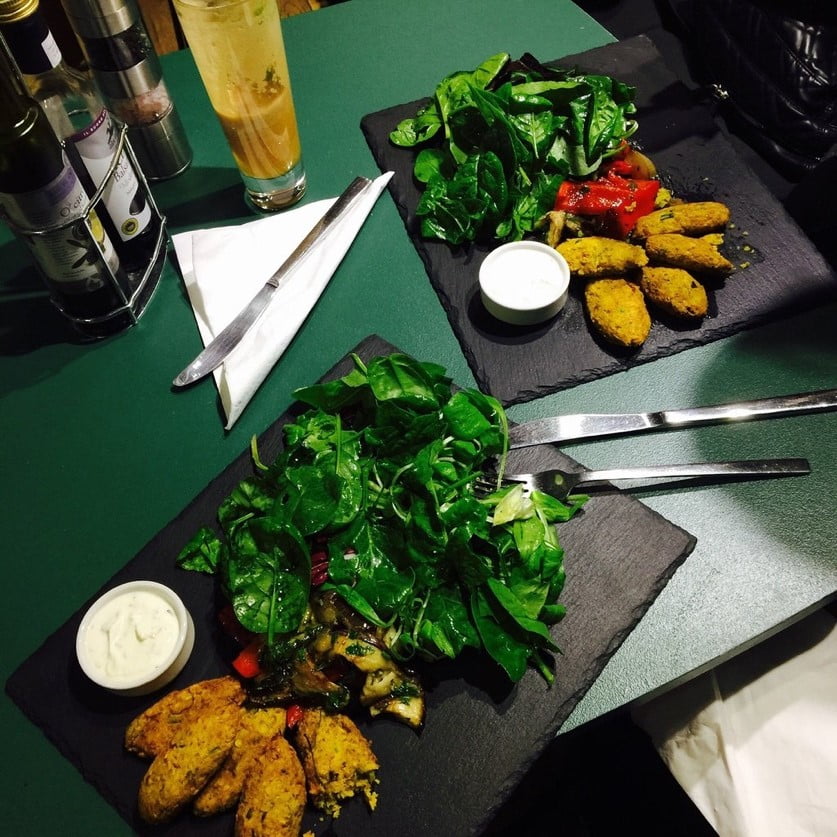 It is a relatively small place with not a lot of servers, so prepare to spend a decent amount of time here. I can promise you this food is well worth the wait and worthy of it´s place in the list of top 10 restaurants in Bucharest.
Bellini is a fabulous Italian restaurant located on a small side street close to the city center in Bucharest. The menu contains a large variety of different Italian dishes that are all affordable and delicious. Some favorites include the seafood platters, thin crust pizzas, and all of the pasta dishes.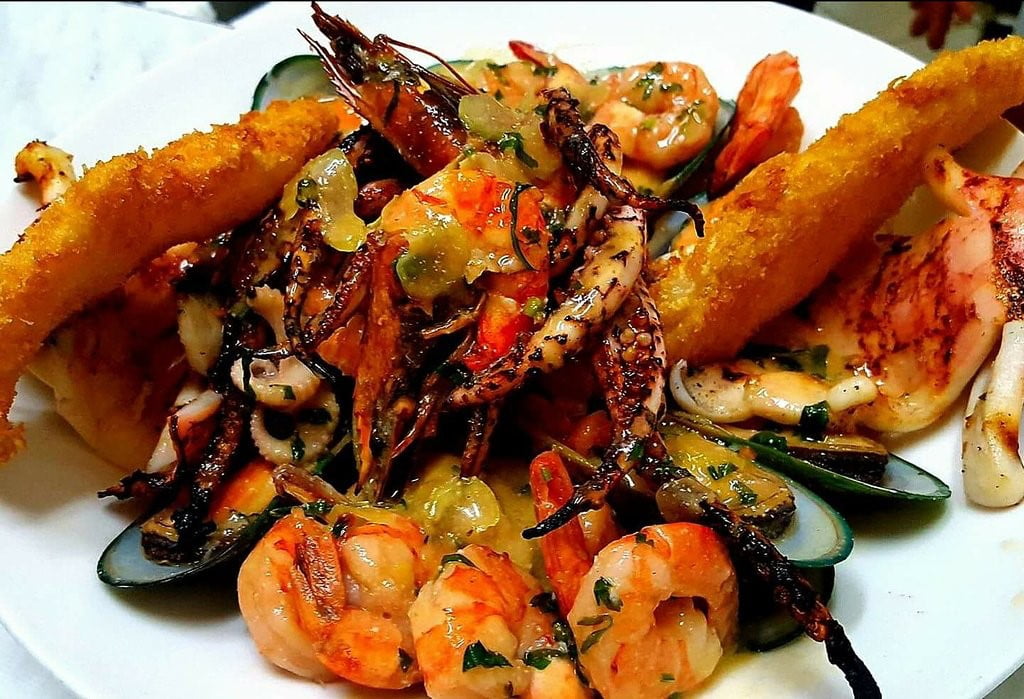 It is a great place to sit outside as it is a quiet and beautiful area. You will feel completely at peace as you enjoy some wonderful food.
Be sure to listen to server's tips about food and alcohol pairings. You will be thankful!
Le Bistrot Francais Is an upscale French restaurant located behind the Atheneum. The food is fresh and fantastic and the wine selection complements the food perfectly. It's a little expensive but the food quality is incredible.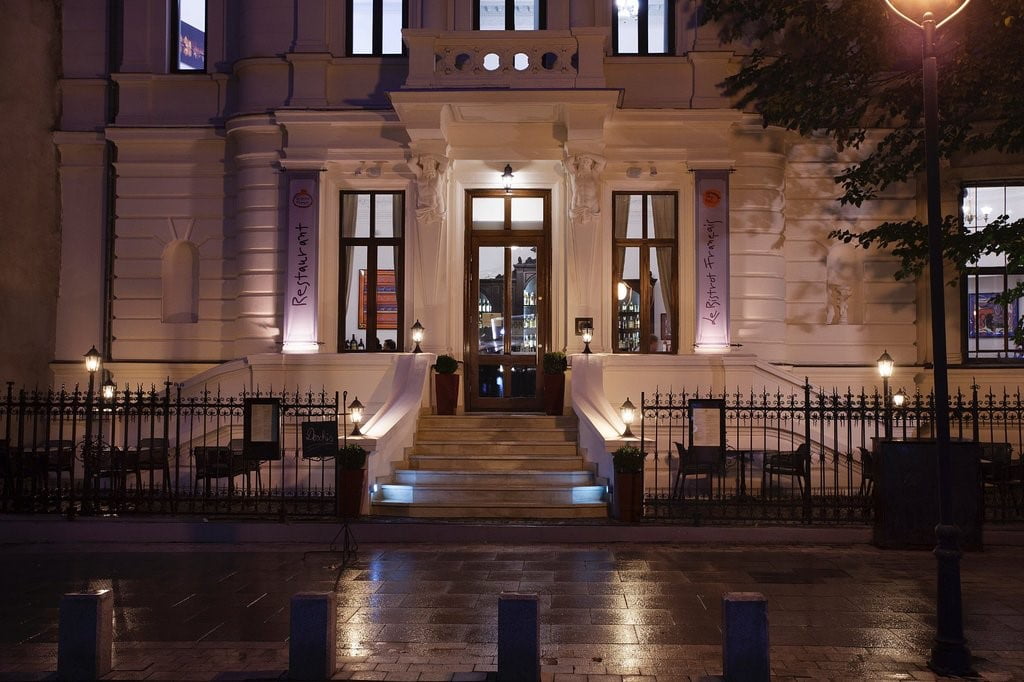 The restaurant is actually located it within an old Villa. It is beautifully decorated, cozy, and romantic. It is quite fancy, which makes it a great place to take to impress a date or celebrate an anniversary at.
The service fits in perfectly to the environment of the restaurants and acts extremely professional and attentive.
Hopefully this list  of top 10 restaurants in Bucharest gives you some great places to dine at while visiting Bucharest. Food is only one of the highlights in Bucharest. There is so much more that Bucharest has to offer.  If you still aren´t finished booking all of your travel arrangements, read this article on how to save on flights, hotels and car rentals worldwide