When anticipating a trip to Vegas, many overlook the nature as well as the attractions around it, more notably the impressive array of natural wonders. So when you decide to venture out of the Sin City, here is a list of the 7 notable actual natural wonders near Las Vegas you may visit to spice up your vacation.
Starting off at Death Valley National Park, a must visit for those traveling to the West as it lies just over the state line in California, it is known as the hottest place on earth as its temperatures regularly exceed 100f. With over 13 million square kilometers of park, there are craters, mountains and many other natural features worth exploring, a notable example being the world famous and controversial wandering/sailing rocks.
80 miles from Vegas and entirely in Arizona lies the Grand Canyon-Parashant National Monument, that is more so a national park that spans 4,000+ Kilometers. With little developed structure, the park is nearly entirely wilderness, with little roads and developments stationed on it. This is the most well known of natural wonders near Las Vegas.
Heading on over to Lake Mead recreation area, one will find a 6,000+ kilometer national park encompassing the vast Lake Mead, the Hoover Dam, Lake Mohave to the south and cutting into the Nevada-Arizona state line. Both lakes were formed by dams and offer hundreds of different fauna and flora to truly make the attractions pop.
Stop by with the family or solo to enjoy water sports amazing views as well as hikes through the Black Canyon and the Spirit mountain. Red Rock Canyon is stationed only 15 miles west of Vegas and sees many tourists drive through its 13 mile looped driving route. With well developed hiking and biking trails, the canyon also has a visitors center that offers indoor and outdoor exhibits and proves to be a must see destination for your next Vegas trip.
The 5th go to spot on the list is Sloan Canyon National Conservation Area, just under 200 square kilometers south of Vegas, this range offers amazing hiking opportunities on its ridges and black volcanic mountains. Be sure to observe Native American rock art, or petroglyphs as they are called. Venturing Northwest from Vegas, be sure to check out Charleston Peak which is only 35 miles out. Granting the best views around, it's the 8th highest mountain in Nevada and offers amazing hiking opportunities.
Finally, the last must-see attraction on the list is Spring Mountain Ranch State Park. Lying within the Red Rock Canyon, what makes this location so beautiful are the several natural springs that flow out of the sandstone mountains from the west and the beautiful desert flora that blossoms around it.
All 7 of these attractions will definitely make anyone's trip to Vegas worthwhile, for a trip to the city cannot only entail casinos when the nature around it is that worthy of seeing.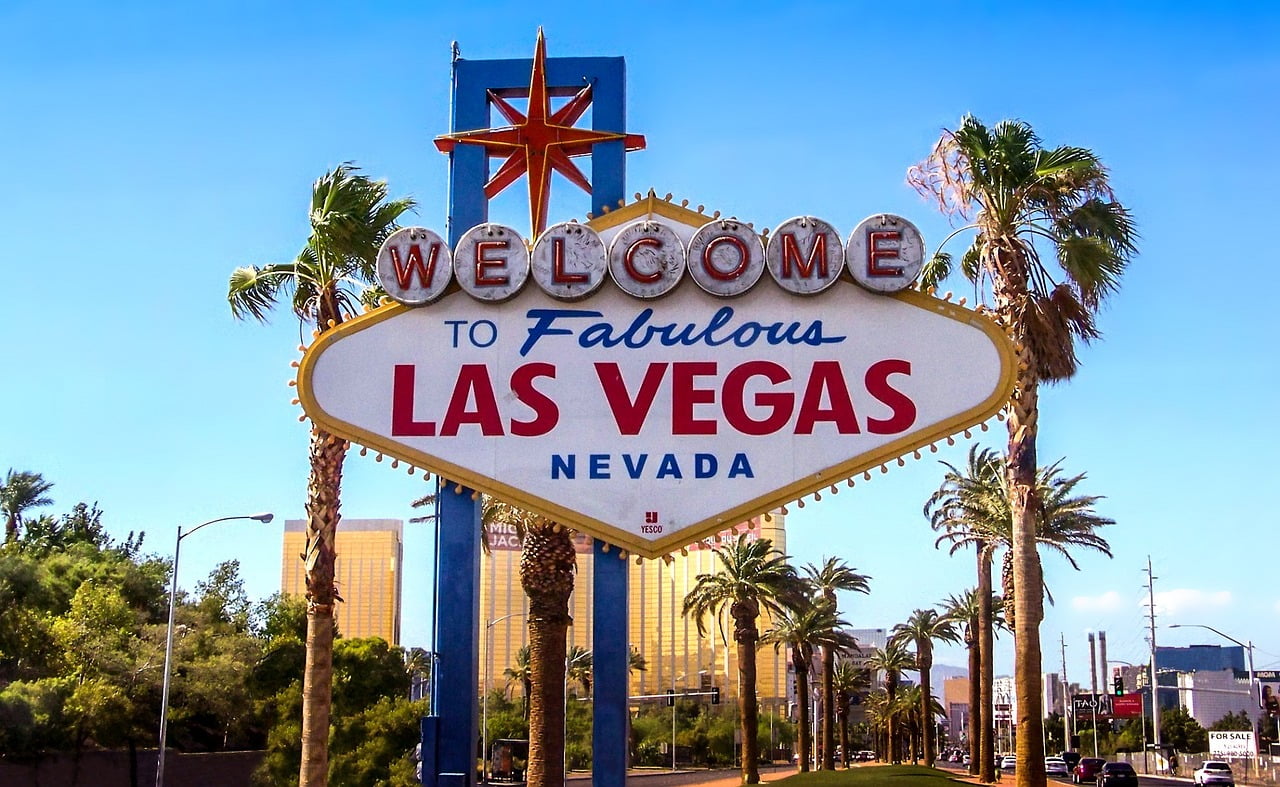 Las Vegas happens to be also a very popular route for renting a car for $1 a day.