It is no secret that the world is rapidly shifting from digital to analog. We have leaped from photo albums to Instagram carousels, from letters to text messages, from in-person hangout sessions to video calls. While most of these changes have greatly served our technological advancement, some things are still better when done the old-school way. Chief amongst these is maintaining a traveler's notebook. In today's blog, we are going to dive into the best organizational tips and creative uses for your personal traveler's notebook.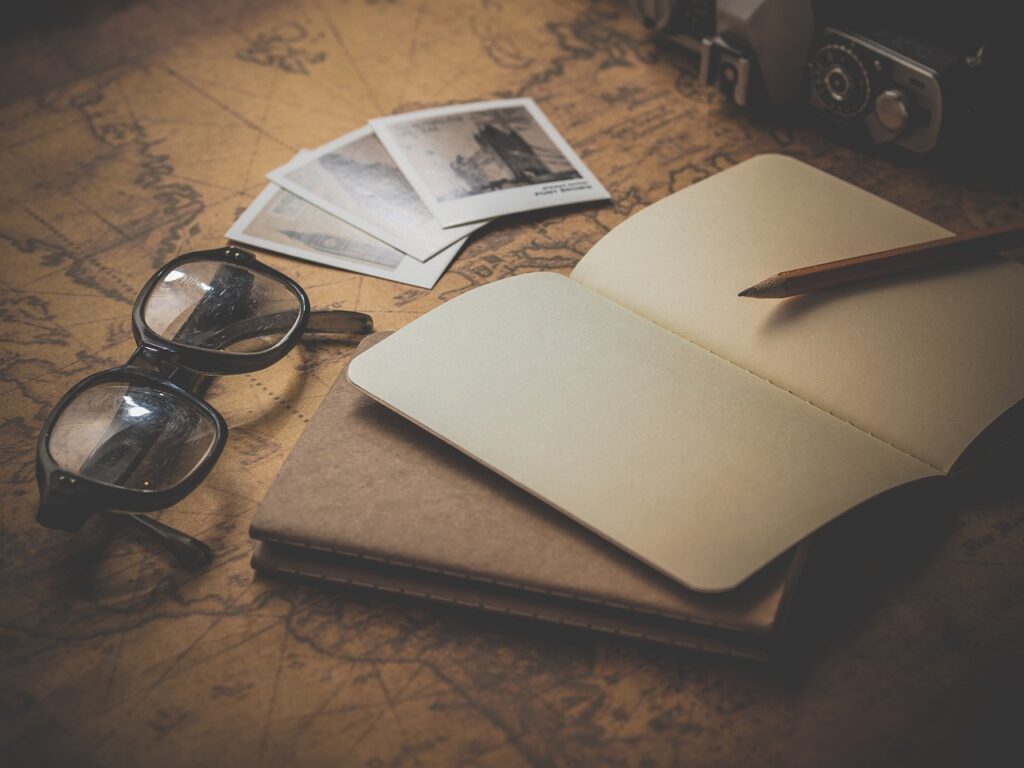 What is a traveler's notebook?

Before we get into our suggestions on maximizing your traveler's notebook, let us examine what it is all about. Loved by creatives, globe-trotters and adventures all over, the traveler's notebook is essentially a treasure trove of your greatest memories and sources of inspiration. At first glance, one might assume it is just a pretty notebook. But the truth is that a traveler's notebook is so much more. It is actually a whole organizational system in itself—which makes keeping it organized all the more crucial.

The notebooks themselves are usually leather-bound and feature multiple inserts (like dotted pages, lined sheets, grids, planners and more). The benefits of inserts arise from the fact that the pages can be shifted and shuffled around at leisure. To put it simply, you can customize your traveler's notebook according to your unique preferences.

Tips to organize your traveler's journal.

Carefully pick your inserts – Inserts are what make or break a traveler's notebook. That is why it is vital to select yours with care. Traveler's notebook inserts are generally categorized into different types of papers: dotted, lined, grid, and more. Assess the kind of inserts you are leaning towards and choose yours accordingly.
Divide your traveler's notebook by insert – Think of the inserts as their own mini categories and organize your traveler's notebook in line with this system. For instance, you could use plain inserts for doodling, lined inserts for journaling, dotted inserts for planning and so on. This will help you keep your traveler's notebook neat and well laid out.
Create an index for your inserts – If you expect your traveler's notebook to have numerous inserts, create an indexing system to allow you to find specific parts with ease. This is an especially useful suggestion to follow if your traveler's notebook is going to be a big one.

Use labels for your inserts – Another helpful tip for larger traveler's notebooks is to label your inserts. By doing this, you can comfortably jump to portions of your notebook. Labels also come in handy when you are trying to reshuffle inserts at any point.

Make use of pockets and other accessories – New-age traveler's notebooks come with tons of accompaniments! These include, but are not limited to, pockets (to store things like travel itineraries, business cards or even Polaroid photos!) and loops to attach your pens and pencils to it!
How to creatively use your traveler's notebook.

Use it as a journal – At its core, a traveler's notebook is a diary for you to fill your stories in. Chronicle your thoughts, write down your memories, reflect on your trips and enjoy your traveler's notebook to the fullest!
Sketch your heart out – Whoever said a picture speaks a thousand words was right! If you want to visually remember your journey, then draw it out in your traveler's notebook! Trust us when we say that looking at it, even years later, will bring back a flood of happy emotions!
Track your habits – Yes, smartphones have made habit tracking a different beast, but it is still always a more enriching experience to manually jot down things you have been doing every day in your traveler's notebook.
Stow away some recipes – One of the best parts of traveling is expanding your palate by trying out exciting new cuisines. With your traveler's notebook, you can save some of your favorite recipes for posterity.
Note down all your ideas – Sometimes, travel is the best kind of muse you could ask for. When inspiration strikes, whether big or small, it is great to have a place to put it into words to avoid the inevitable process of forgetting about it (if you do not note it down somewhere, that is).

Conclusion.

And there you have it! Buy your traveler's notebook today and have a beautiful way to savor some of the best times of your life. Use our nifty tips and tricks to craft your custom traveler's notebook in the loveliest way possible.