Are you looking for a vacation spot with incredible culture, stunning beaches, and amazing food? Then Mexico is the perfect destination for you! From its breathtakingly beautiful coastline to its trendy cities filled with color and life, there are so many reasons why Mexico should be on your bucket list. Not only can travelers explore ancient Aztec ruins like Teotihuacan and admire colonial architecture in cities such as San Miguel Allende – but they can also try out some of the most delicious Mexican cuisine and experience some of the country's unique cultural events. In this blog post we will dive deep into all that Mexico has to offer; from local music festivals to Mayan archaeological sites – you won't want to miss out!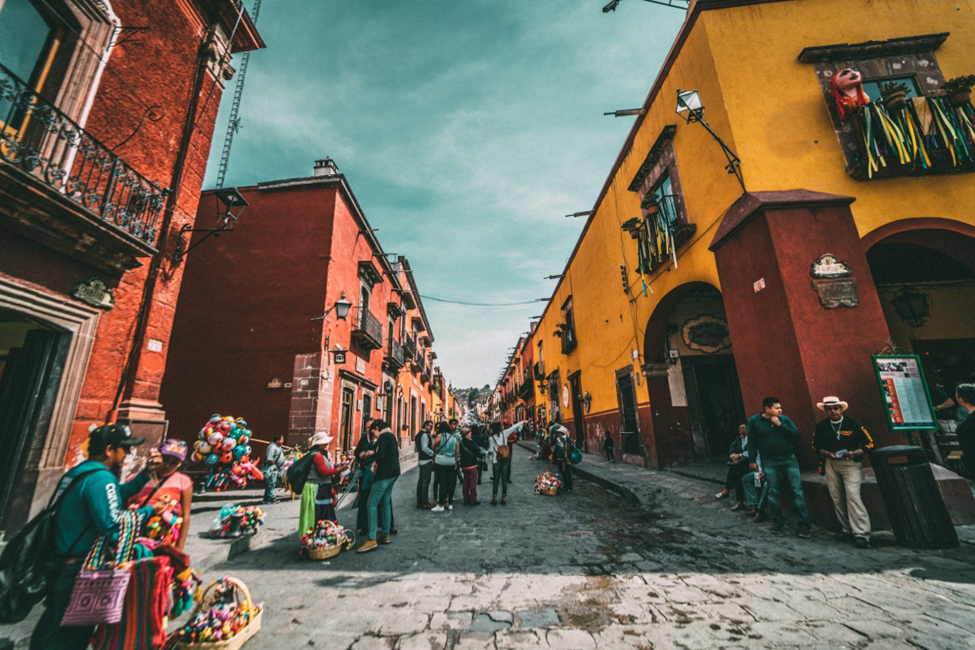 Incredible Boat Parties
Mexico is famous for its boat parties, particularly in places like Mexico, Cancun, and Puerto Vallarta. These vibrant events are typically held on large catamarans, sailing across the clear turquoise waters of the Caribbean Sea. As the sun sets over a luxury yacht charter in Mexico or Cancun you can dance the night away to music from world-class DJs and indulge in delicious cocktails while taking in the breathtaking views of the coastline. Boat parties are a must for anyone who loves to party and wants to experience Mexico's lively nightlife scene.
Discovering Mexico's Rich Cultural Heritage
Mexico's cultural heritage is as vibrant as its lively parties and as deep as its clear turquoise waters. The country's history is a tapestry of ancient civilizations such as the Maya, Aztecs, and Olmec, whose influence can be seen in the profound archaeological sites scattered across the country. Places like Chichen Itza, a UNESCO World Heritage Site, bear testament to advanced ancient societies, showcasing intricately designed temples and pyramids.
Equally captivating are the colonial towns like Oaxaca and Guanajuato, where Spanish influence intertwines with indigenous elements, reflected in the architecture, food, and local traditions. The Dia de los Muertos (Day of the Dead) is one of these traditions – a unique and colorful celebration honoring the departed loved ones.
Mexican art is another facet of its rich cultural heritage, with famous artists like Frida Kahlo and Diego Rivera offering insightful perspectives into the country's past and present. These artists' works are proudly displayed in several museums across Mexico, particularly in Mexico City.
Exploring Mexico's Stunning Natural Beauty
Mexico's natural beauty is as diverse as its culture, offering landscapes that range from azure coasts to dense jungles, and from soaring mountains to sprawling deserts. The country is home to several natural parks, like the Sian Ka'an Biosphere Reserve, a UNESCO World Heritage Site that blends tropical forests, mangroves, marshes, and marine zones, offering a haven for a variety of wildlife.
The Copper Canyon, larger and deeper than the Grand Canyon, is another natural marvel that captivates with its rugged cliffs and breathtaking views. For those who prefer aquatic adventures, Mexico's extensive coastline boasts some of the world's best spots for snorkeling and scuba diving. The underwater museum, MUSA, in Cancun, is a sight to behold, featuring over 500 life-sized sculptures submerged in the crystal-clear waters of the Caribbean Sea.
The Allure of Mexico's Beautiful Beaches
Mexico's beaches are undoubtedly among the country's most alluring attractions. Stretching over thousands of miles, these beaches boast pristine white sands, crystal-clear waters, and a spectacular array of marine life. Destinations like Cancun, Tulum, and Playa del Carmen in the Yucatan Peninsula are renowned for their stunning beaches that offer an idyllic setting for relaxation and water sports. Visitors can choose to unwind by the seaside, savoring the warmth of the Mexican sun, or engage in thrilling activities such as surfing, paddleboarding, and jet-skiing.
Wildlife enthusiasts will be delighted with opportunities to snorkel or scuba dive among vibrant coral reefs teeming with an incredibly diverse range of sea life. Furthermore, eco-friendly initiatives like sea turtle conservation projects provide a unique chance for tourists to contribute to the protection of these majestic creatures. In essence, Mexico's beautiful beaches offer a perfect blend of serenity, adventure, and rich biodiversity, making them a must-visit for any beach lover.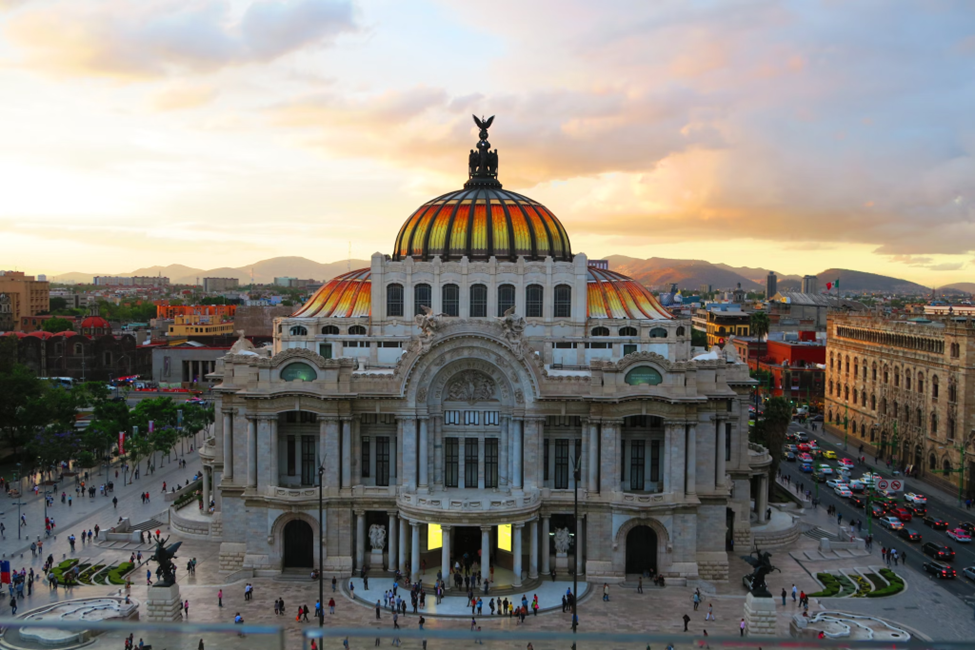 Culinary Adventures in Mexico
Mexican cuisine is as vibrant and diverse as its rich cultural heritage, recognized by UNESCO as an Intangible Cultural Heritage of Humanity. Each region within Mexico has its unique culinary traditions and flavors. The gastronomic journey across the country will allow you to indulge in a variety of dishes, from flavorful street food to gourmet dining experiences.
In Mexico City, you can savor the ubiquitous street food, including tacos al pastor – marinated pork served on a corn tortilla with pineapple, coriander, and onions. The coastal regions offer an abundance of seafood dishes, such as ceviche and Camarones al ajillo (garlic shrimp). Oaxaca, often referred to as the culinary heart of Mexico, is renowned for its mole sauces, tlayudas (Oaxacan-style pizza), and mezcal.
For those with an adventurous palate, trying insects such as chapulines (grasshoppers) in Oaxaca or escamoles (ant larvae) in Mexico City is a must. Meanwhile, the Yucatan region offers distinctive Mayan dishes like cochinita pibil – slow-roasted pork marinated in citrus juices and annatto seeds.
Mexico's Colorful and Festive Traditions
Mexico's festivals are a vibrant blend of its rich cultural heritage, reflecting the spirit and traditions of the Mexican people. These events are characterized by their color, energy, and deep-rooted symbolism. One of the most recognized Mexican festivals is the Day of the Dead or 'Dia de los Muertos', a celebration that blends indigenous Aztec rituals with Catholicism, brought to the region by Spanish conquistadores. During this unique event, families create colorful altars decorated with marigold flowers, photographs, and favorite foods of their departed loved ones as a way to honor and remember them.
Another significant tradition is the 'Posadas', a nine-day celebration leading up to Christmas Day, representing the journey of Joseph and Mary from Nazareth to Bethlehem. The streets come alive with processions, songs, and candlelit vigils. The 'Grito de Dolores', Mexico's Independence Day, is marked by fireworks, parades, and patriotic displays, with the most famous celebration held in Mexico City's Zócalo square. Festive traditions like these not only offer an insight into Mexico's diverse cultural history but also contribute to the country's allure, making it a captivating destination for travelers seeking an immersive cultural experience.
In conclusion, Mexico offers an incredible array of experiences that cater to a diverse range of interests. From its vibrant parties to its colorful traditions, from its stunning natural beauty to its rich cultural heritage – Mexico is truly a destination like no other. So why wait? Start planning your trip and get ready for an unforgettable adventure in this beautiful country!