If you're looking to escape for a golfing vacation, there are a few things you need to do before you go. In this article, we will discuss how to prepare for your golfing getaway so that you can make the most of it! We'll cover everything from packing your bags to choosing the right destination. So, whether you're a beginner or an experienced golfer, keep reading for some helpful tips.
1) Choose Your Destination
There are many great golfing destinations all over the world, each with its own unique set of challenges and attractions. Whether you're looking for a relaxing seaside retreat or a challenging mountain course, there's definitely a destination that will fit your needs. Here are just a few of the most popular golfing destinations:
Florida: Florida is home to some of the best golf courses in the country, thanks to its balmy weather and diverse landscape. You can find everything from championship-level courses to laid-back nine-hole tracks here. Plus, there are plenty of resorts and hotels that offer top-notch amenities for golfers.
Arizona: If you're looking for a challenge, Arizona is the place to go. This state has some of the most difficult courses in North America, with dramatic desert landscapes and towering mountains as your backdrop.
Scotland: If you want to experience world-class golfing in some of the most beautiful surroundings imaginable, Scotland is hard to beat. With legendary courses like St Andrews and Carnoustie on offer, as well as stunning coastal scenery, this country is sure to please any golfer.
2) Get Your Gear
When most people think about golf, the first thing that comes to mind is the clubs. And for a good reason – they are the most important piece of equipment in your bag. Depending on your level of expertise, there is a golf club set for intermediates, beginners, and experts. You can find sets at any sporting goods store, or you might already have a set from playing before. Even if you don't have your own clubs, don't worry – most golf courses have rental clubs available.
Besides clubs, there are other items you should consider bringing with you as well, depending on where you're going and what type of golfer you are. If you're planning on playing on a course with lots of sand traps, for example, then you'll want to bring a sand wedge. If there are water hazards on the course, then you'll need a club that can get you out of trouble – like a 7- or 8-iron. And if you're just starting out, don't forget to pack some tees, balls, and a divot tool!
3) Bring a Few Friends
When planning a golfing vacation, one of the best things you can do is bring along some friends. Not only will this make the trip more fun, but it will also make the game more challenging. After all, it's always more difficult to play against someone else! If you're not sure who to bring along, don't worry – there are plenty of other golfers out there. Just do a quick online search for local golfing groups or clubs in your area.
Once you've found some friends to bring along, the next step is to figure out where to go. As we mentioned earlier, there are many great golfing destinations all over the world.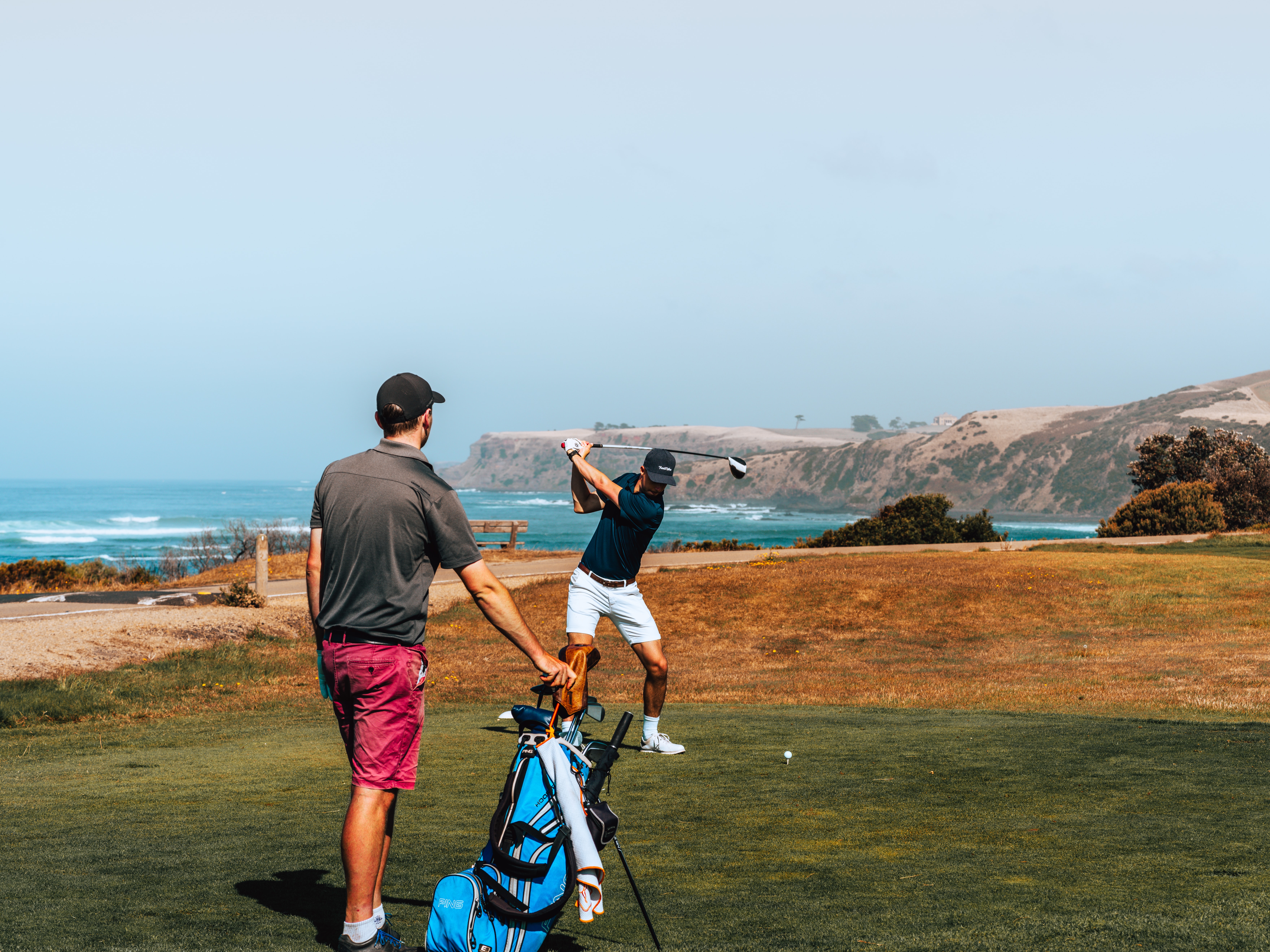 4) Decide on Your Budget
Before booking your trip, it's important to sit down and figure out how much you're willing to spend. After all, golfing vacations can be pretty pricey – especially if you're staying at a fancy resort or playing at a championship-level course. So, you're probably wondering how to save some money on your trip. Luckily, there are a few ways you can do this:
Look for discounts: Many golf courses offer discounts for groups or advance bookings, so be sure to ask about these before you book your tee time.
Stay at a cheaper hotel: If you're planning on spending most of your time on the course, there's no need to splurge on a luxurious hotel room. Instead, look for a more affordable option that will still provide you with all the essentials.
Bring your own food and drinks: Most golf courses have bars and restaurants, but these can be pretty pricey. To save some money, consider packing your own snacks and drinks for the day.
5) Book Your Tee Time
Once you've chosen your destination and gathered your gear, it's time to book your tee time. This can be done easily online or by calling the golf course directly. When booking your tee time, keep in mind that many courses are busiest on weekends, so you may want to consider playing during the week if you're looking to avoid the crowds. You should also book your tee time in advance, as some courses can get booked up weeks or even months in advance during peak season.
6) Practice Your Swing
Even if you're an experienced golfer, it's always a good idea to brush up on your skills before heading out on vacation. After all, you never know when you might need to use that perfect shot to get out of trouble! So, before you leave, take some time to hit the driving range or practice putting green. This will help ensure that you're in top form when it comes time to tee off on your first day.
When it comes to practice, there are a few things you should keep in mind. First, focus on your grip. A good grip is the foundation of a good swing, so be sure to get this right. Second, practice your stance. The way you position yourself will have a big impact on the direction and power of your shot. And finally, don't forget to warm up before you start swinging. A few minutes of light stretching will help to prevent injuries.
Planning a golfing vacation can be a lot of fun, but it's important to do your research first. Make sure you know what clubs to bring, how much money you're willing to spend, and when the best time to go is. You should also practice your swing before you leave – this will help ensure that you have a great game while on vacation. So, what are you waiting for? Start planning your next golfing getaway today!