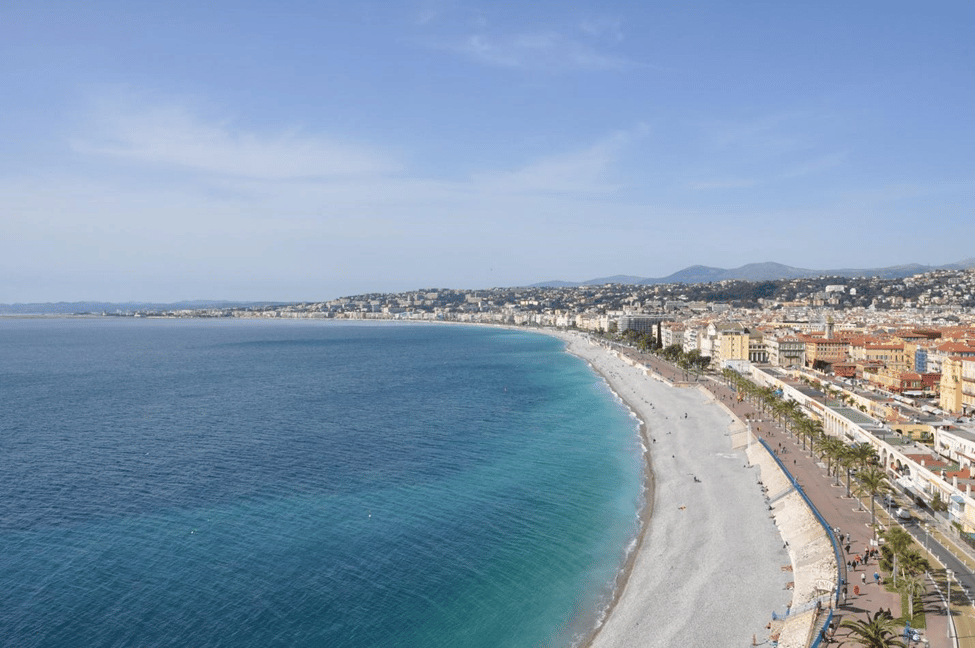 If you've never been to Europe, now is a good time to explore it. If you're looking for a region that resembles paradise, then you should definitely pay a visit to French Riviera (in French Côte d'Azur).
Those who have been there before will tell you that it is one of the most breathtaking parts of this continent, with alluring coastlines overlooking the waters that are intended for everybody who wants to dip their toes in the sea.
Additionally, it is home to some of the most beautiful towns and cities in Europe, and out there you will get the chance to taste world-class cuisine and see out-of-this-world architecture. If all of these sounds appealing to you, and you would like to visit this region as soon as possible, then you should definitely make use of these tips below.
How To Properly Organize Your Trip To French Riviera
Think About The Things You Can Do
Even though Côte d'Azur is known for its sandy beaches, luxurious hotels, and vivid nightlife, the truth is, that it offers so much more than you could possibly imagine, starting from mesmerizing architecture, museums, natural parks, and many other things.
The boardwalks of Saint-Tropez and Cannes give way to walled cities situated high in the hills. These are the places with swarming market squares and beautiful islands offshore where you can cycle, hike, snorkel and swim.
It's hard to single out only one place that's worth your time since there are so many attractions that must be explored. You can start with Nice, and utilize it as a base to see other destinations, like Grasse (famous for perfumes and roses), Menton, Saint-Jean-Cap Ferrat, and of course Monaco.
In case you didn't know, Monaco is one of the most opulent cities-states in the world. A vast majority of people who live there are very rich. Therefore, if you want to soak up the atmosphere and feel like royalty for a single day (or more), then you should consider renting a luxury car in Monaco, so you can experience this sensational destination the right way. After it, you can go straight to Cannes, where you can take a long walk along the famous La Croisette beach boardwalk.
That's something that mustn't be missed because, after all, it's one of the biggest attractions in this part of Europe because of the famous Cannes Film Festival. Therefore, if you decide to go there, don't forget to treat yourself to a delicious meal or cocktail while enjoying a wonderful view.
Additionally, if you're fond of stunning natural landscapes, then you should build your trip around places like Port Cros National Park and the Calanques National Park.
When Is The Perfect Time To Go?
This region is secured by hills in the west, as well as the Mercantour Alps in the northwest. This means that sunny days are present almost all year round, with stretches of rain during October, November, March, and April.
It's safe to say that September and June are the best months to go there. Since Côte d'Azur is one of the most famous destinations in the world, during summer it can be quite challenging to obtain beach beds and make dinner reservations.
When it comes to winter, you cannot expect it to be warm like it is during spring and summer, however, the good news is that temperatures are almost always nice at this time of year and rarely hit freezing.
Bigger towns, along with some smaller villages, host traditional Christmas markets where you will get the opportunity to drink mulled wine and try out local delicacies. Every February, Nice hosts some of the biggest winter events in this region, the annual 15-day carnival.
Anything Else That Needs To Be Known?
Moving On To Accommodation
If you're interested in a dynamic vacation, and you're yearning to see every single corner of the French Riviera and not just stay on the beach all day, then it would be advisable to stay in a centralized location that's close to SNCF train stations.
There's no need to book hotels in each destination since all of them are approximately one hour away by train. Namely, a lot of people opt for Nice when they are visiting Côte d'Azur since it is the home to the Nice Côte d'Azur Airport.
Fortunately, out there you will be able to easily find accommodation, especially when it comes to Airbnb. And what's even better is the fact that they are pretty affordable. Another great option is Monaco, however, since it is one of the most luxurious destinations in the world, then you should be aware that it's pretty pricey.
On the other hand, if you have the means, then you should certainly book a hotel out there since it is truly a breathtaking place. Further, if you're more into something that's a bit quiet, rustic yet beautiful, then Eze, Antibes, or any other town of the same kind might just be the best choice for you.
Food & Drinks
This part of Europe is widely known for its delicious cuisine and first-class products. One of the best things about this region when it comes to food and drinks is the fact that practically every city and town in Côte d'Azur boasts huge markets, old, but phenomenal bakeries, Michelin-starred restaurants, and a variety of different local specialties that must definitely be consumed.
The most popular traditional Mediterranean products are olive oil, olives, lavender, thyme, fresh fish, dried nuts and fruits, garlic, lemons, and tomatoes. All these items represent the base of local cuisine and can be found in expensive, renowned restaurants and family-owned ones.
If we could single out one place that definitely must be visited if you want to eat the tastiest food in this region, then it would be Nice. Namely, it is a gastronomic center and is home to popular dishes like pistou, ratatouille, tuna-based salad nicoise, etc.