Many people dream of traveling the world but never take the plunge because they're worried about how uncomfortable it will be. They think they'll have to sleep on the ground in a tent or some other strange place and won't have access to a shower or toilet. But the truth is, there are plenty of ways to make an extended trip more comfortable – you need to know where to look.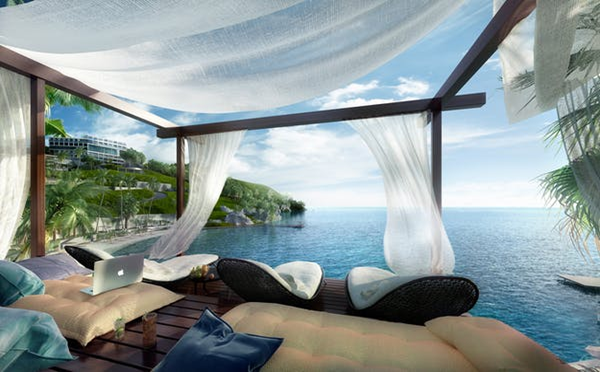 Here are six tips for making your next extended trip more comfortable:
1. Invest in Good Rental Accommodations
Finding a good place to stay while on vacation can be a challenge. Hotels are often expensive and can be quite small, especially if you're traveling during peak season. And if you want something a little more spacious or luxurious, the prices can start to add up. Many people choose to invest in good rental accommodation instead, such as townhouses in Canada, instead.
Rental accommodations come in all shapes and sizes and are sure to fit your needs perfectly. If you're looking for a condo, you can check out apartment rentals in Singapore for the ultimate luxurious experience, or if you want something a little more rustic, there are plenty of options for cabins and cottages. Plus, with rental accommodations, you can often access amenities like kitchens and living rooms – perfect for longer trips.
2. Stay Somewhere with Kitchen Facilities
Eating out every meal can get expensive and can also start to feel repetitive. That's why it's a good idea to stay somewhere with kitchen facilities during your extended trip. This way, you can cook some of your meals and save money while also getting the chance to try new recipes or enjoy some home-cooked comfort food.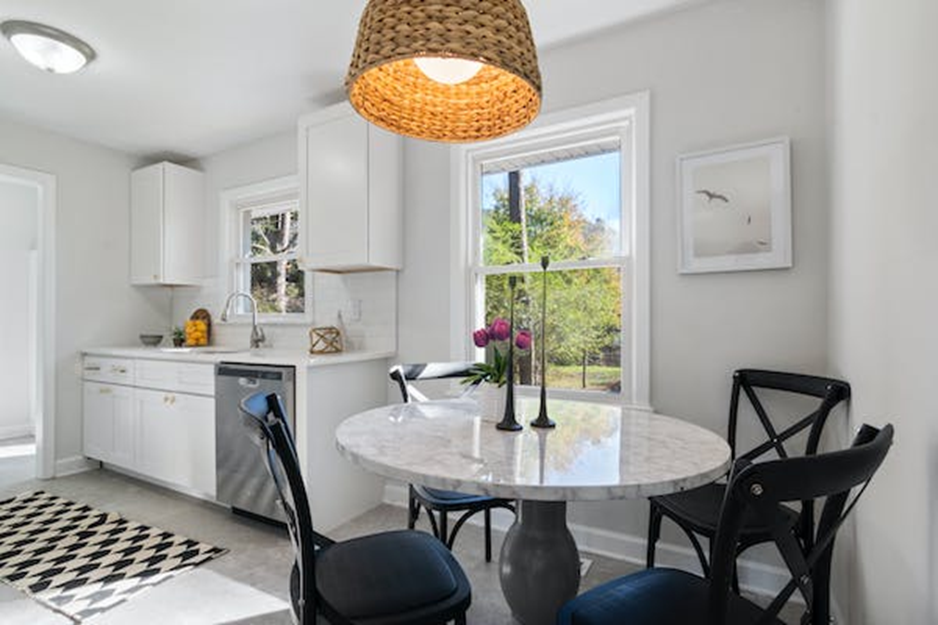 If you're staying in rental accommodation, chances are it will have a kitchen for you to use. But if not, consider booking a hotel room or Airbnb with kitchen facilities or even just renting an apartment for a few days during your trip. It may cost a bit more upfront, but think about how much money you'll save by cooking your meals.
3. Pack Light and Smart
You may be tempted to pack your entire wardrobe for an extended trip, but that will add unnecessary weight to your bags and create more stress for you during the trip. Instead, try to pack light and smart by only bringing essentials and items that can be easily mixed and matched into multiple outfits. This way, you won't have to lug a heavy suitcase around or constantly do laundry while on vacation.
Also, don't forget to bring along some comfortable clothing for long flights or train rides and any necessary travel pillows or eye masks for maximum comfort during transportation.
4. Use Travel Apps
There are tons of travel apps out there that can make your extended trip even more comfortable. Use apps to easily book flights and accommodations, track your budget, research local attractions, locate nearby restaurants, and even translate foreign languages. These apps can save you time and stress during your vacation.
In addition, consider downloading a VPN app to keep your personal information secure while using public WiFi. This way, you can safely browse the internet and check emails during your travels without worrying about hackers or data breaches.
5. Invest in Quality Travel Gear
Investing in quality travel gear may seem expensive upfront, but it can make all the difference in terms of comfort on your extended trip. Choose a durable and comfortable backpack for carrying your belongings, invest in noise-canceling headphones to block sound on airplanes or noisy streets, and consider investing in a portable charger to keep all your electronics fully charged while traveling.
A good travel pillow and an eye mask can also go a long way in terms of comfort, especially on long flights or train rides. And don't forget to pack comfortable walking shoes for exploring new destinations.
6. Set Aside Time for Rest and Self-Care
Extended trips can be exhausting, both physically and mentally. That's why it's important to set aside some time for rest and self-care during your vacation. Make sure you get enough sleep each night and take breaks from sightseeing to relax and recharge.
It would help if you also tried to incorporate some self-care activities into your vacation, such as getting a massage or indulging in a spa day, practicing mindfulness or meditation, or simply taking time to read a good book and relax. Don't forget to stay hydrated and eat healthy meals as well. Taking care of yourself will make your extended trip more enjoyable and comfortable.
Taking care of yourself is key when on an extended trip. Make sure you get enough sleep, take breaks, and eat healthy meals. In addition, try to incorporate some self-care activities into your vacation schedule. This will help you relax and recharge to enjoy the rest of your trip.