On March 16th, 2020, tens of thousands of Service customers were notified that Getservice.com had shut down.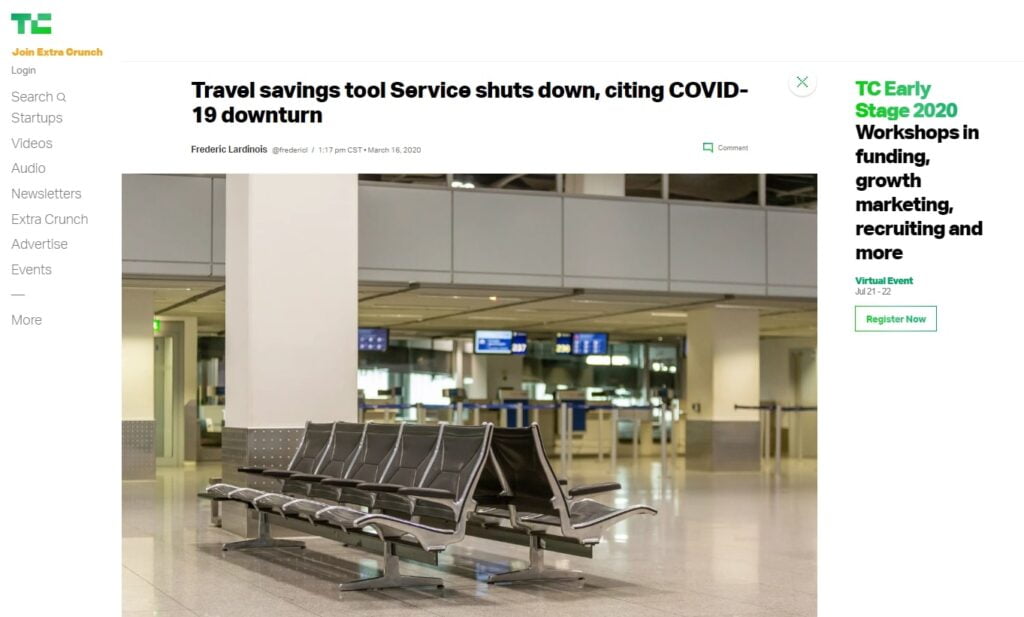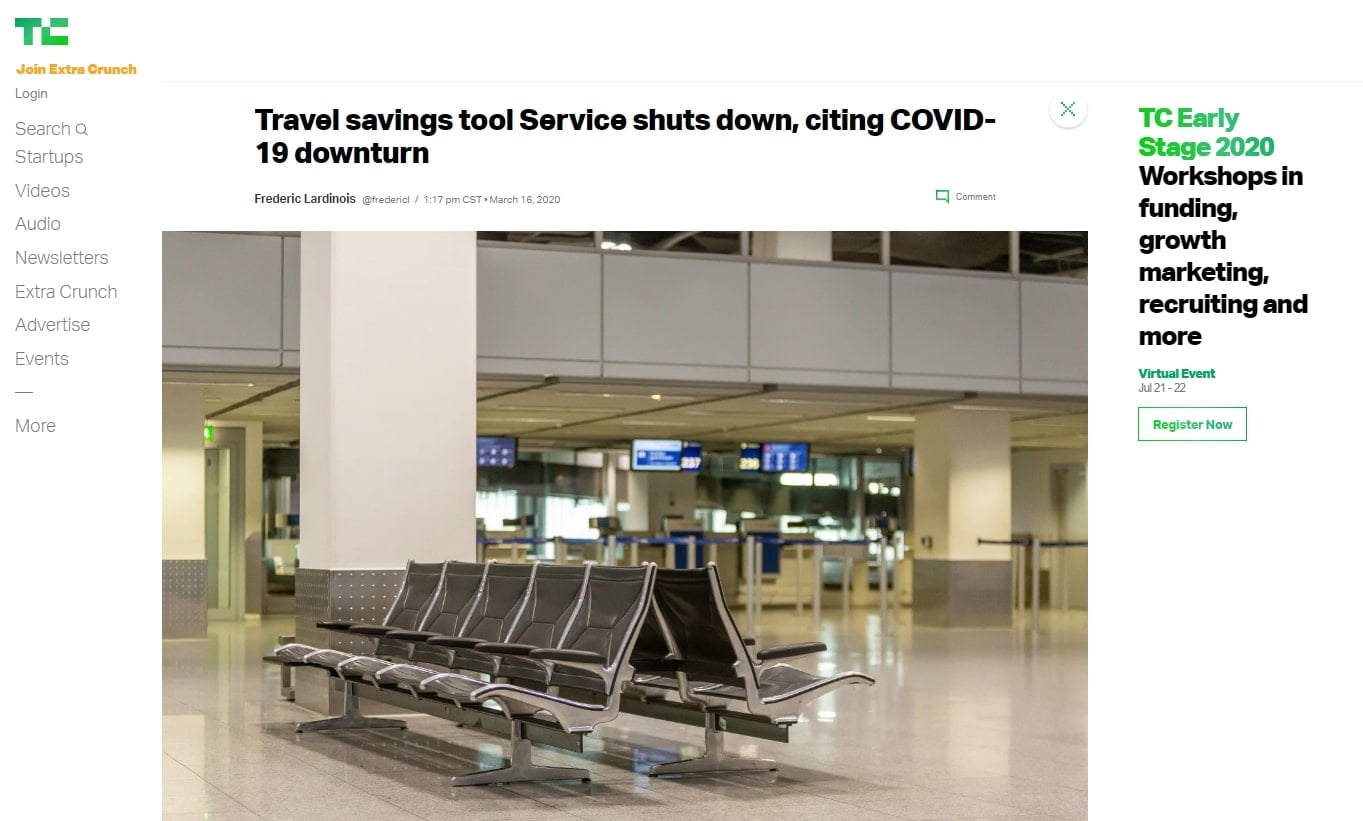 Are one of Getservice.com´s customers who want to receive money back when the price of your hotel reservation drops? Your search has come to an end.
Pruvo is a free webservice and Android/iPhone app that helps you save up to 72% off your existing hotel reservation costs by automatically tracking the price of your existing hotel reservations and guiding you to re-book the cheaper offer once the price drops.
Some of the main differences between Pruvo and Getservice.com are:
1. Pruvo´s service is 100% free to use – Pruvo receives a commission from the booking site where the better price was found on. This is how we can keep our service free for our customers. We charge the big boys, not you.

2. Higher success ratio of finding price drops – Getservice.com only used 1 provider, while Pruvo searches prices on many OTAs and wholesale providers. The more providers searched, the higher the probability of saving you money.

3. Forward your reservation confirmation via email – we understand that not everyone is keen on granting a third party company access to their email accounts in order to automatically import hotel reservations. While Pruvo does offer this as an option, we also allow customers to forward their existing hotel reservation confirmation email to save@pruvo.com or enter their account on Pruvo.com to manually insert the details of their hotel reservation.

4. Customer has control – Pruvo is an alert service. We show you all the available offers that are cheaper than your original price, and you can choose if to re-book the offer and via which available provider. You, the customer, are responsible for rebooking the cheaper rate and cancelling the original, more expensive booking.

5. 24/7 customer service – You can contact a human customer service representative on Pruvo.com 24/7.

6. Languages – Pruvo´s service is available in 9 languages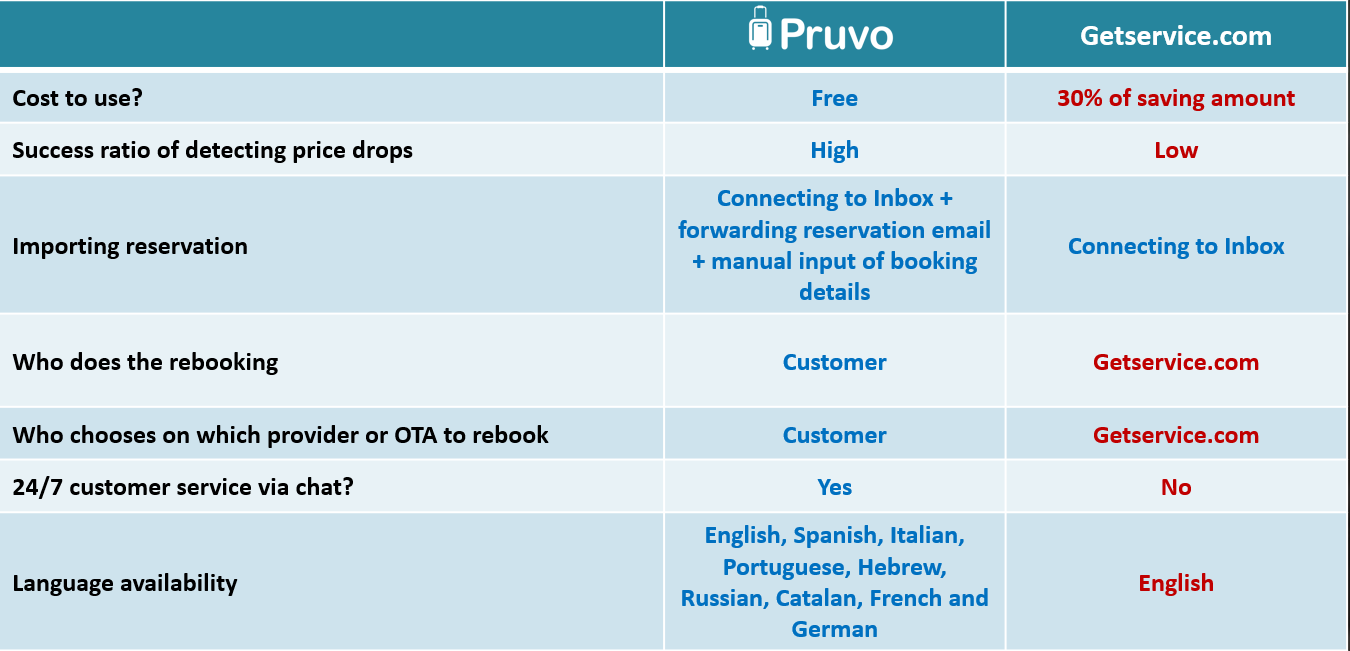 How to use Pruvo as a free alternative to getservice.com?
Already have an existing hotel reservation with free cancellation? In that case, all you need to do is forward your booking confirmation email to save@pruvo.com. Pruvo will notify you once we find a better price for your existing hotel reservation.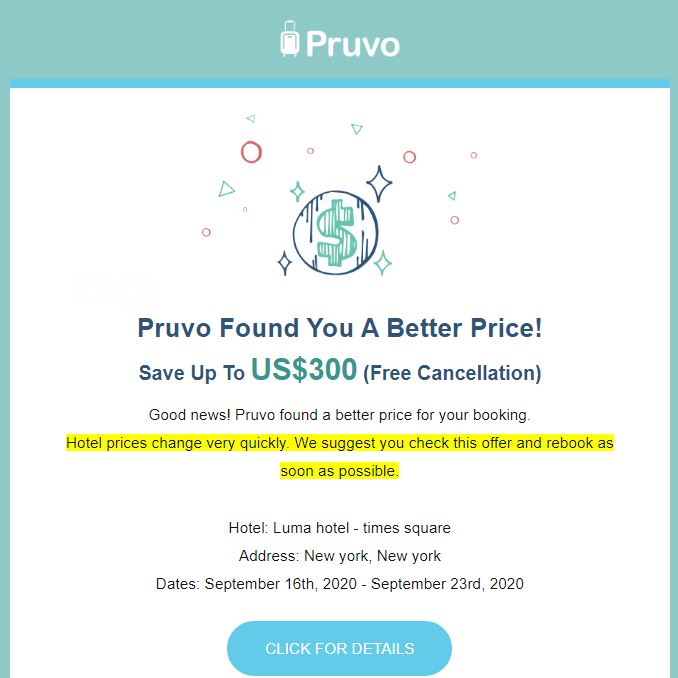 If you don´t have a hotel reservation, download our app on Android or iPhone and create your free account today.
In conclusion, Pruvo is a free alternative to Getservice.com which saves you up to 72% off your hotel reservation costs. Looking forward to saving you money on your upcoming travels!