Nature is one of the most rewarding and refreshing things a person can spend time with. It has a way of clearing the mind and restoring the balance that is unmatched by any other activity. Unfortunately, many people do not get to experience nature as often as they would like because they are either unaware of how to prepare for an outdoor adventure or they are worried about potential dangers. In this blog post, you will learn about some tips for preparing for an outdoor adventure as well as how to stay safe while enjoying nature. So whether you want to go camping, hiking, or exploring a national park, these tips will help ensure that you have an enjoyable and safe experience.
Research Your Destination
When it comes to preparing for an outdoor adventure, one of the most important things you can do is research your destination. This involves finding out as much information as possible about the area including the climate, terrain, and wildlife. By doing this, you will be able to pack the appropriate gear and clothing for your trip and also know what to expect when you get there. In addition, knowing about potential hazards in the area can help you take necessary precautions to avoid them. This is particularly important if you are planning a more adventurous trip like mountaineering or camping in the wilderness.
Luckily, you can find all the information you need through online resources and by talking to local experts. From how to get there to the best places to camp or hike, and a guide to surviving anywhere in the world, you can find the most useful tips and advice online. You could also look through travel books, guidebooks, and local tourist offices. And if you have friends or family who have been to the area you're planning to visit, they are a great resource for tips and advice too.
Pack the Right Gear
Once you have done your research, the next step is to start packing. Depending on what type of adventure you are planning, the items you need may vary from a few essentials to an extensive list. However, some items that should go in every outdoor bag include proper clothing and footwear for the climate of your destination, sun protection such as sunglasses and hats, insect repellent, snacks to keep you energized during your trip, a map or navigation device, and a flashlight. Additionally, if you are going camping or backpacking, it is important to bring along a tent, sleeping bag, stove, and other necessary items.
When packing for your adventure, the key is to make sure you don't bring too much. This can slow you down and add unnecessary weight to your bag which will make it harder to move around. To ensure that this doesn't happen, take a look at your inventory ahead of time and get rid of any items you don't need or won't use. Also, be sure to double-check that all the items in your bag are packed securely so they don't get lost or damaged on your journey.
Bring a Well-Stocked First Aid Kit
One of the most important things you can bring on an outdoor adventure is a first aid kit. This is because accidents can happen at any time and being prepared can mean the difference between life and death. Your first aid kit should include supplies for treating common injuries such as cuts, scrapes, and blisters, as well as supplies for treating more serious injuries like fractures and snake bites. Additionally, it is important to have supplies for dealing with shock and heat or cold exposure. By packing these items in your first aid kit, you will be able to deal with most emergencies that may occur while out on your trip.
Additionally, it is important to have a comprehensive guide on how to use the supplies in the event of an emergency. While some items like bandages are self-explanatory, others may require more detailed instructions. For instance, if you are carrying an EpiPen for allergies, you need to know how to use it properly, or else it can be dangerous. Therefore, make sure to bring along a comprehensive book on first aid and wound care so you know what items to use in an emergency.
Have an Emergency Plan in Place
Having a plan in place for dealing with emergencies is essential when going on an outdoor adventure. This means coming up with a plan for what to do in the event of an accident, illness, or injury. Additionally, you should have a plan for how you will communicate with family and friends if something happens while you are away from home. This can include giving them contact information for the nearest hospital or clinic, as well as where you will be staying during your trip.
Finally, it is important to make sure that all members of your group understand the emergency plan and know what to do in case of an emergency. This can be easily accomplished by going over the plan before embarking on your trip and making sure everyone has their copy of the plan in writing. By doing this, you can ensure that everyone is prepared for any situation that may arise and can respond quickly and appropriately in the event of an emergency.
Be Mindful of Your Environment
When out exploring the great outdoors, it is important to be mindful of your environment. This means respecting the plants and animals around you, respecting nature's boundaries, and leaving no trace behind. Also, be aware of weather conditions in the area and plan accordingly. For instance, if you are camping, make sure to check the forecast and be prepared for storms or extreme temperatures. Additionally, always remember to follow all local regulations and rules when going on an adventure so that you can protect yourself as well as the surrounding environment.
It is also essential to be prepared for unexpected events by bringing along items such as maps and tools like compasses or GPS units. In addition to these items, make sure you are aware of your physical limitations when going on an outdoor adventure. Know your abilities and respect the environment while still having fun!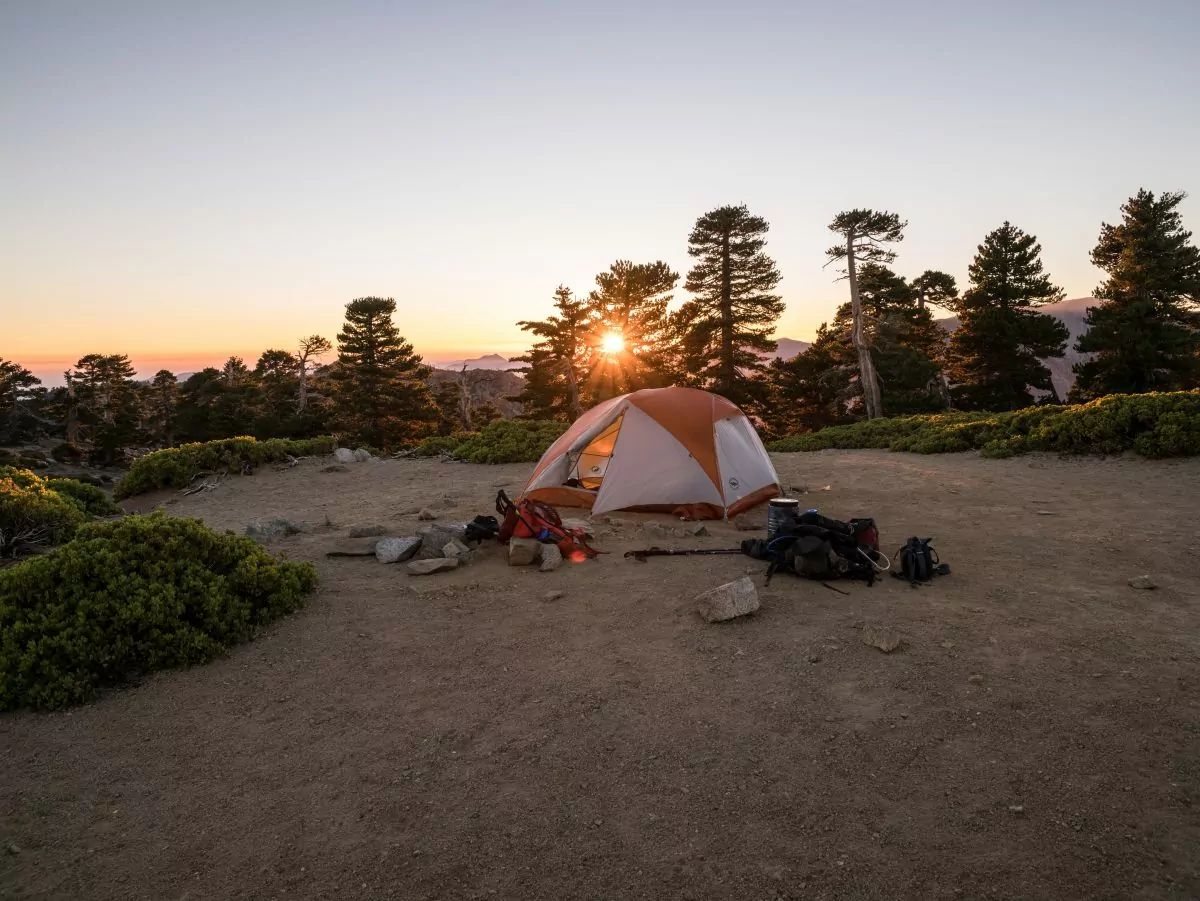 Even though outdoor adventures can be thrilling, they can also be dangerous if you are not well prepared. Therefore, it is important to plan and bring along the necessary supplies so that you can stay safe while enjoying your time in nature. By following the above tips, you will be able to make sure you're ready for any situation and have a great outdoor adventure! So before you start planning your next big adventure, keep these tips in mind and make sure you are adequately prepared for the trip.