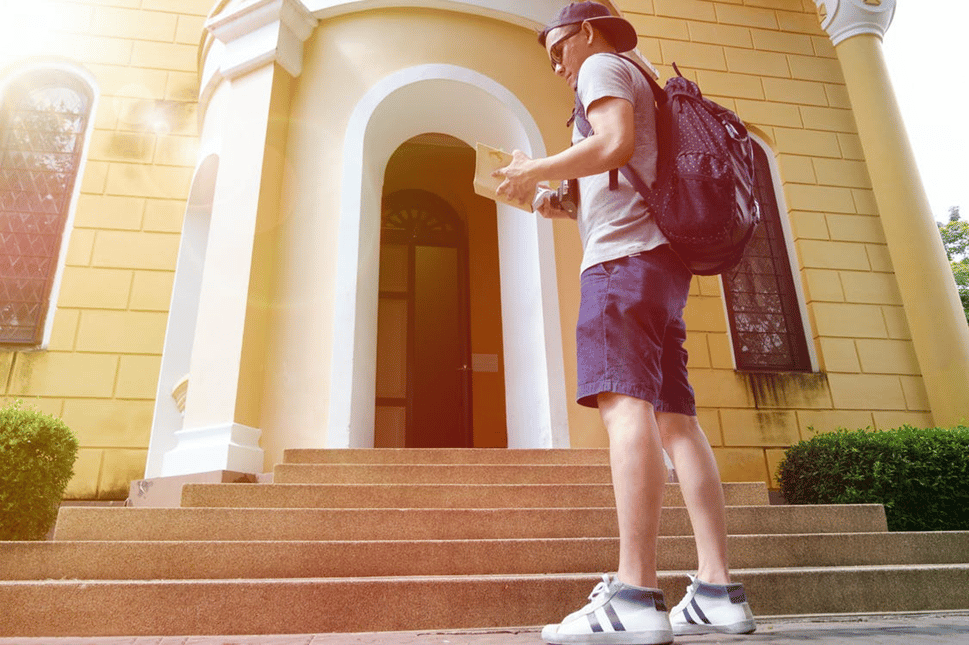 Students need both studies and fun-packed travel experiences for a healthy learn-study balance. One does not need to be pursued at the expense of the other. There are some creative ways of combining the two.
When students are able to combine study and travel, they stand to have multiple benefits, such as learning a second language, broadening their understanding of other country contexts, and diversifying cultural horizons. It is perfectly fine to have a blast on your trip without jeopardizing your long-term educational goals.
Take a look at some of the most creative and cost-effective ways to combine your studies with rewarding travel experiences and delegate writing tasks you have difficulties with to EssayShark not to waste all your precious time on your studies.
Study abroad
This looks like a no-brainer, but many students seem to overlook the combined benefits of studying abroad. Depending on the chosen subject, you might get access to higher-quality education internationally. You might also obtain full or partial scholarships offered by various government programs, universities, and foundations.
No matter where you study, your workload is going to be huge anyway. With lots of college assignments, essays, term papers, and exams, you might find it too onerous to deal with all tasks effectively. That's why it always makes sense to seek help from a reputable and well-tested paper writing service. A reliable writing company can help you complete your assignments on time, at affordable rates, and in line with the academic requirements of your college.
Go for remote learning
Opting for online or remote learning opportunities is a smart way of saving time and money, which you can use on travel. They give you lots of flexibility in planning your schedule. This is particularly handy if you want to choose off-peak seasons for your travel.
You can adjust your learning timeline to accommodate both your study and travel objectives. It feels good when you have the leeway to meet your priorities cost-effectively.
Consider student exchange programs
Exchange programs are another great way of combining your studies and travel. Scour the internet to identify programs that meet your interests and needs best. Talk to your professors and fellow students who have already benefited from exchange programs.
Make sure you meet the eligibility criteria and start collecting the required documentation well in advance. You might be up for one of the most unforgettable experiences in your life.
Travel during college breaks
It makes sense to plan your college breaks judiciously to allow time and resources for traveling to your favorite destinations. Don't waste your break time to get dissipated or to work more than you normally do. Avoid burnout by taking time off, visiting your favorite places, and rebooting yourself.
Be diligent, practical, and disciplined about making your travel plans. Review the pros and cons of each destination carefully. Look for something that offers an optimum combination of price and quality. Alternatively, you can always choose off-the-beaten tracks to enjoy the unpredictable benefits of serendipity.
Visit your foreign fellow students
You must have a few international students in your class. If you are able to make friends with them, it is always a good idea to visit them for a few days or more. Treat every visit to a foreign country as a major learning opportunity. There is so much you can learn from a different culture.
The new learning also makes you more sensitive and emotionally intelligent. You will also learn to do things differently and, possibly, more efficiently.
Choose a course that requires students to spend time abroad
Some courses require students to spend chunks of time abroad. This is always a sensible decision if you enjoy traveling and learning from other cultures. By spending time abroad, you broaden your horizons and boost your imaginative and cognitive skills.
It is also an ideal solution if you do not want to spend too much time outside your home country. Some people simply get too nostalgic or home-sick when they're abroad for prolonged periods of time.
Final Considerations
College studies take a toll. They require enormous amounts of time, effort, concentration, and dedication to achieve academic excellence. This makes maintaining a healthy study-life balance challenging.
You don't have to kill yourself with incessant studies. Meaningful breaks are as much rewarding as the learning process itself. If you are smart and creative about combining your learning objectives and travel plans, there are ways in which you can merge the two objectives and get the most of the combined benefits.
***
Eric Wyatt is an accomplished educator and experienced blogger. He posts regular articles with lots of tips and hacks for college students. Eric has visited more than 100 countries, so he knows a thing or two about places to visit and ways in which students can have a blast on their trips without harming their learning objectives.