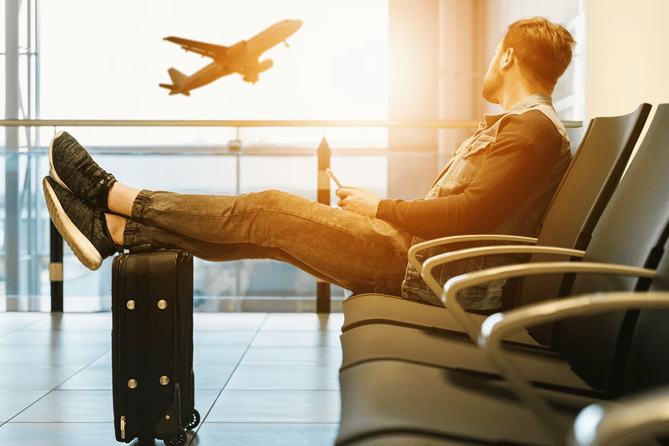 The pandemic put brakes on our travel and vacation plans for a couple of years, but people are starting to travel a lot again. As the World Travel & Tourism Council estimates, travel numbers will be back to the pre-COVID level this year. Almost 90% of Americans plan to take a vacation in the next year or so.
This is all good news. The United States has lots of mouthwatering destinations. We have reviewed them to identify and recommend the top ones for college students. Check out our list below to make sure you do not miss any of these must-see places.
Nashville, Tennessee
If you are into music, there's no way you can miss Nashville. The cradle of America's country music is home to several renowned music museums and fine arts museums. The weekly Grand Ole Opry stage concert is the mecca of country music that is a must-see for students enjoying country, bluegrass, or gospel music.
Nashville's Broadway is awash with bars packed with customers. No matter which one you pick, you are sure to end up listening to top-notch performers.
Nashville is also known for its educational institutions, such as Vanderbilt University. The city was dubbed the Athens of the South, which must be the reason a replica of the Greek Parthenon was built toward the end of the 19th century.
If you are hesitating to travel because of a large workload, you don't need to take on more than you can manage. Go through a top essay writing service review to identify some of the most reliable and trustworthy essay writing services. Professional writers will complete your essays on time, at reasonable rates, and to the best academic standards.
Gettysburg, Pennsylvania
Without the Battle of Gettysburg and the defeat of General Lee's Army of Northern Virginia, the United States would have been a different country. You cannot miss this important piece of American history, which proved to be a decisive turning point that put the country on course to becoming a new superpower in the making.
Visit the Gettysburg Museum and take a tour with a National Park guide to get a glimpse of the three-day battle back in June 1863. Gettysburg usually draws lots of history students or others just interested in U.S. history.
But Gettysburg offers more than just one part of American history, albeit an important one. Visit the Catoctin Wildlife Preserve and its many inhabitants, such as bears, panthers, monkeys, zebras, and many more. You can also go hiking and enjoy great meals in local restaurants.
New York City, New York
Conventional wisdom has it that you should visit New York at least once in your life. The city that never sleeps is always bustling with nightlife, concerts, sporting events, exhibitions, and a host of other engaging activities. If you ever get tired of New York, you probably get tired of life, as the saying goes.
Apart from being a dream tourist destination, technology and transport hub, and a cultural hotchpotch, New York is also technology heaven. If you want to learn more about traditional marketing, digital transformation, and AI-based innovations, there are only a handful of other places you'd want to visit. Plan ahead and make sure you do not miss any of the upcoming tech conferences, exhibitions, or events.
Los Angeles, California
Los Angeles is world-famous for its marvelous beaches. The variety is truly amazing. Visit Muscle Beach to see lots of bulked-up and sculpted bodybuilder physiques or Venice Beach for a variety of restaurants and boutiques.
Beverly Hills needs no special introduction. Enjoy a walking tour even if you know you can hardly afford anything for sale or for lease here. You can complete your tour with a trip to a movie set. Whether it is Paramount, Warner Brothers, or Universal, you are up for an unforgettable journey into the history of American cinematography.
What's more, Los Angeles is arguably one of the top destinations for foodies and connoisseurs. The variety of cuisines and options is mind-boggling.
Final Thoughts
The United States offers a broad range of top destinations for students to visit. We have tried to identify the must-sees that you should visit at least once in your life. They give you a good sense of America's history, cultural diversity, and technological advancement. Put them on your priority list and visit them in the next 12 months to learn, decompress, and boost your energy levels.
***
Eric Wyatt is an experienced traveler, entrepreneur, and professional writer. He has been sharing regular, top-rated reviews of the world's top destinations, focusing on the pros and cons, things to do, and places you should not miss. Students and budget travelers are among his most loyal followers.