There is nothing quite like a live theatre show. Talented actors enthral and entertain as they tell powerful stories on stage. Watching these shows can evoke a range of emotions and often leave you singing your heart out.
Whether you're a theatre newbie or a matinee veteran, there has never been a better time to go to the theatre. Right now, there are so many wonderful performances taking place each night on stages across London.
But what should you go and see?
Well, that is exactly what we're here to tell you. Here are nine of the best theatre shows in London right now.
Don't miss out!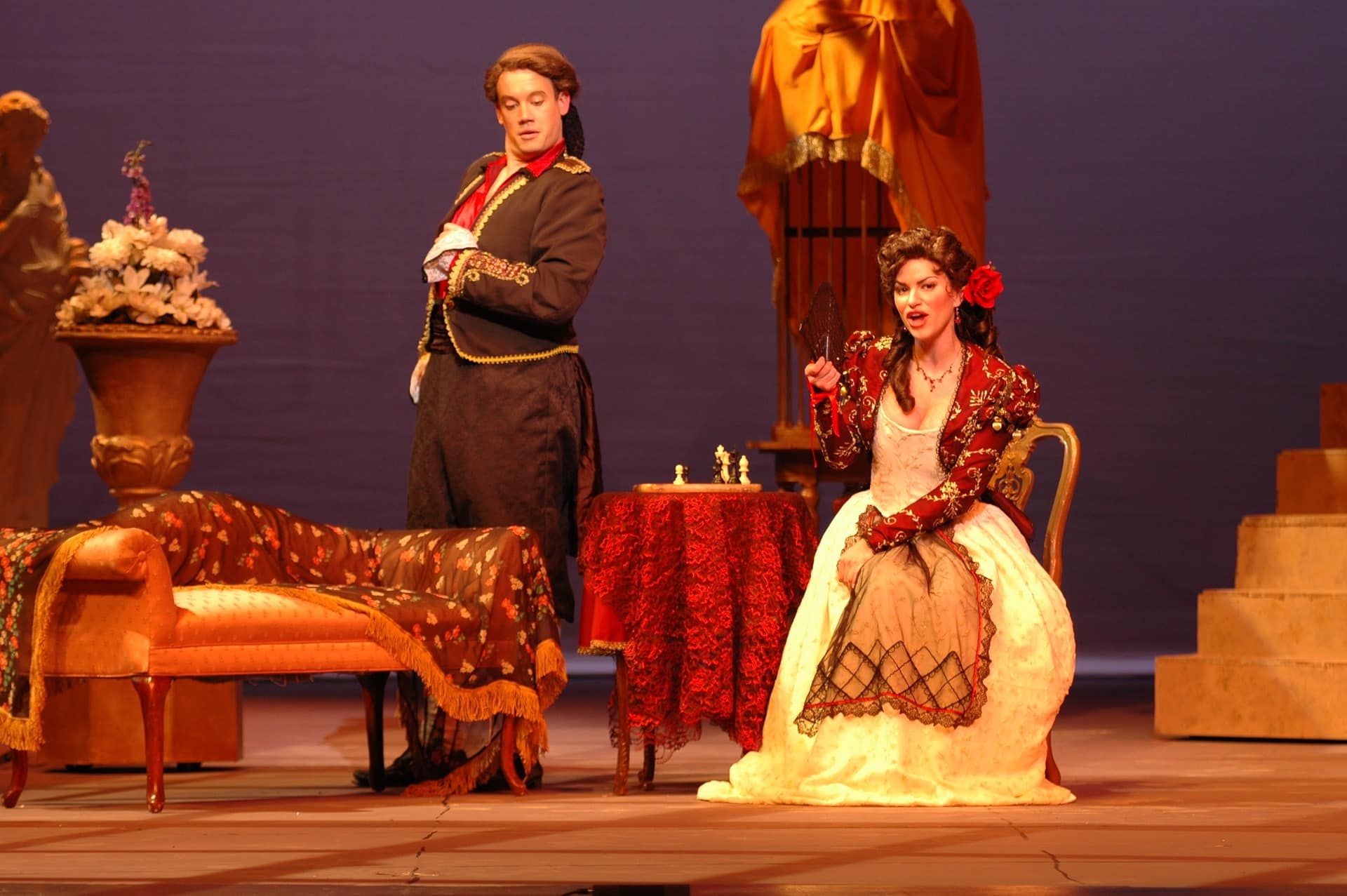 1. The Lion King
If, like so many, you love the Disney classic The Lion King, why not take it up a notch?
Showing in the Lyceum Theatre, the stage show follows Simba's adventures from confused cub to King of the Pridelands. You can see all your favourite characters from the film brought to life on stage thanks to the incredible cast and unbelievable life-size puppets.
Of course, you can enjoy all the songs from the original soundtrack, including Tim Rice and Elton John's masterpiece, as well as some new music from exciting composers like Lebo M.
The show may have been running for more than 20 years in London, but that is because it is a must-see for any theatre or Disney fan. For a truly magical two-and-a-half hours, be sure to book tickets to see The Lion King this year.
2. Mamma Mia
Another long-running show you should see this year is Mamma Mia!, especially if you're an ABBA fan. Set to a bouncy soundtrack of ABBA's greatest hits, bride-to-be Sophie is on a misguided mission to find her real father before her wedding day.
Choosing from three candidates, all brought together on a Greek island, what could possibly go wrong? This feel-good classic has been so popular with theatre-goers that it was even turned into a blockbuster movie in 2008.
You'll laugh, you'll sing, you'll dance, and you certainly won't be disappointed. So get on down to the Novello Theatre and watch Mamma Mia! right away.
3. Wicked
You know the story of the Wizard of Oz, but do you know what happened before Dorothy's house was picked up by that tornado?
This untold story follows friends Glinda and Elphaba as these two sorcerers become Glinda The Good and The Wicked Witch of the West, respectively, as we see them in the movie.
Showing at the Apollo Victoria theatre, this wonderful tale is based on the Gregory Maguire novel and, since it has been showing on London stages, has amassed more than 100 major awards. Pretty impressive stuff and a show you certainly don't want to miss.
4. Matilda
This feel-good adaption of Roald Dahl's beloved children's book, Matilda, follows the life of an intelligent young girl whose parents show no real interest in her or her education.
At school, a kind teacher called Miss Honey makes up for her disappointing home life and helps Matilda to unleash some very special powers she didn't know she had!
The show is currently running at the Cambridge Theatre and features catchy music from the talented comedian and musician Tim Minchin.
5. The Book of Mormon
If you're looking for something a little more grown up, The Book of Mormon is a hilarious musical comedy that will have you laughing from start to finish.
Created by the team that brought you South Park and Avenue Q, this is a satirical musical that follows two misguided Mormon missionaries attempting to convert the locals, who are otherwise preoccupied with war, famine and the AIDS crisis.
The show has been very popular amongst musical theatre fans since 2013 and is currently showing at the Prince of Wales Theatre. Just be advised that the show contains explicit language and adult themes, so be careful who you take along with you.
6. Back To The Future the Musical
If you've seen the original blockbuster film from 1985, you'll be familiar with Marty McFly, Doc Brown and their time-travelling DeLorean. If not, you're in for a real treat.
Showing at the Adelphi Theatre, this unlikely pair are transported back in time to 1955, where teenager Marty meets his younger parents and must quickly fight to save his future existence.
This is a musical adaption of the film; the show includes favourite hits such as 'The Power of Love' and 'Johnny B. Goode', as well as plenty of catchy new music too.
7. Mary Poppins
The infamous magical nanny has been brought to life on stage, as Mary Poppins drops in Cherry Tree Lane once again to care for young children Jane and Michael. The trio embark on a series of exciting adventures, accompanied by Poppin's friend Bert.
The show features your favourite songs from the Walt Disney movie, including Supercalifragilisticexpialidocious and A Spoonful of Sugar. This captivating adaption of the film even saw the show nominated for seven Tony awards, including a nomination for Best Musical.
Showing at the Prince Edward Theatre, this performance is perfect for theatre fans of all ages and a great family day out.
8. Pretty woman
As one of the most popular and treasured romantic movies of all time, Pretty Woman has been adapted into a musical featuring music from the original movie by Bryan Adams and Jim Vallance.
For anyone that hasn't seen the classic film, this on-stage love story follows businessman Edward and prostitute Vivian, as a business transaction quickly turns into a romantic tale of love against all odds.
The show is currently playing at the Savoy Theatre and has a run time of around two hours and 10 minutes.
9. TINA – The Tina Turner Musical
Finally, we have TINA – The Tina Turner Musical showing at the Aldwych Theatre. This highly anticipated show was nominated for three Olivier awards and portrays the story of a young female musician in Tennessee and how she became one of the most famous artists of all time.
You'll find out how some of Tina Turner's top hits were brought to life, as you sing along to the incredible soundtrack.