Planning a bachelor party is definitely something that comes with its fair share of complications. Luckily, you don't have to worry about having to deal with the hassle yourself! In this article, we'll share 8 tips for an unforgettable bachelor party.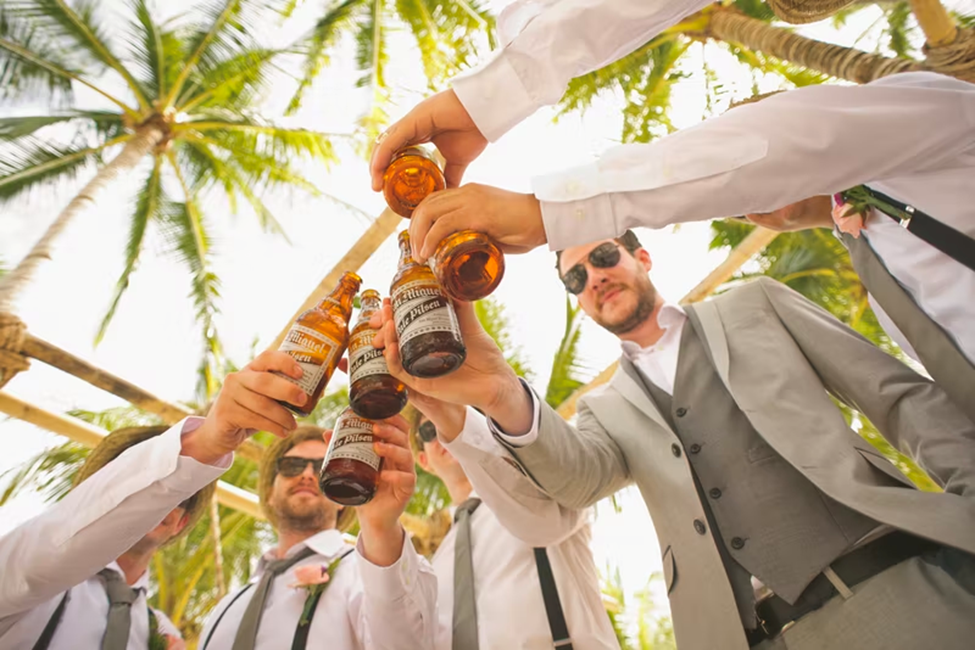 1. Go On A Bar Crawl
One fun thing to include for an unforgettable bachelor party is a bar crawl. This will allow everyone to get up and move in a fun and social setting. To have a successful bar crawl, you should plan ahead by choosing what kinds of bars to go to. Make sure to pick a few different bars, each with its own unique atmosphere and drinks.
Do not charge it all on a credit card unless you are very prepared to pay it off. The most typical plan is 10 bars for $50 per person. Other plans, like an Irish stag party package, could include a different amount of bars or even VIP entry to some nightclubs. However, it's typical that the plans include around 15-20 minutes at each location.
2. Charter A Boat
If you're looking for an unforgettable bachelor party, consider chartering a boat. Boats offer a unique setting that can really put your guests into the party spirit. Plus, they provide a great opportunity to get pictures together!
Another great idea for an unforgettable bachelor party is to host a barbeque on the boat. You can serve up hamburgers, hot dogs, and tons of other delicious food. There's also no need to worry about cleanup, as the boat will take care of that!
3. Go To A Casino
Another option is going to a casino. Not only will you have a lot of fun gambling, but the atmosphere at a casino is always electric. Plus, who wouldn't love winning big at the poker table?
The best games to play at the casino are roulette, craps, and blackjack. There are also many slots and bingo machines as well. However, some cheap bachelor party-goers may want to consider avoiding playing these games instead of participating in them because there are lots of different factors that can affect play.
4. Golf
Golf is a great way to spend an afternoon together as a group while enjoying some fun competition. Beginners can enjoy playing rounds with friends or family, while seasoned golfers can take on tougher courses and see who can finish first.
The key to having a truly memorable bachelor party is making sure everyone has a great time. Make sure to have plenty of drinks and snacks available so everyone can get involved and have a good time.
5. Go Fishing
One fun activity that can be included in an unforgettable bachelor party is fishing. If you have a lake nearby or access to a river, fishing can be a great way to spend some time together.
Fishing can be a lot of fun for all participants. It's also a great way to get everyone together and away from the busyness of the party for a little bit. If you're looking for something else to do during your bachelor party, fishing could be the perfect option!
6. Rent ATVs
Another great way to have fun during your bachelor party is to rent ATVs. These machines are perfect for winding through the countryside and crashing into trees and haystacks. They're also great for racing other bachelor parties, and you can easily create your own games by setting up obstacles course or track.
Renting ATVs isn't always expensive, so look online and ask around for any discounts available. This activity is worth it and will create memories that weren't expected.
7. Go Paintballing
If you're looking for a fun activity to include in your bachelor party, go paintballing! Paintball is a great way to celebrate with your friends and have a lot of fun at the same time. It's also a great way to get in shape, as you'll be running around the field trying to catch the other team.
Make sure to follow the rules and wear the appropriate clothing to prevent any injuries or bruising.
Paintballing is easy as all you have to do is show up. They provide you with all of the gear and equipment, so you just need to bring your best game.
8. Play Laser Tag
For an unforgettable bachelor party, why not include some fun laser tag games? This popular activity is sure to get your group up and moving, while also providing some great laughs. You can even book a private session if you want to keep the party exclusive to your friends.
Alternatively, you could try out one of the play-for-a-day options available in many cities. This way, everyone can have a blast and you won't have to worry about leaving anyone behind. Plus, it's easy to scale back or stop the game if things get too rowdy!
There are a lot of different things that can be done to make your bachelor party unforgettable. The possibilities are endless, so whatever you choose, will be great!