Are you planning on camping for the first time? If so, there are a few things you should keep in mind. Camping can be a lot of fun, but it can also be dangerous if you're not prepared. In this blog post, we will discuss seven things that you should have in mind before camping for the first time!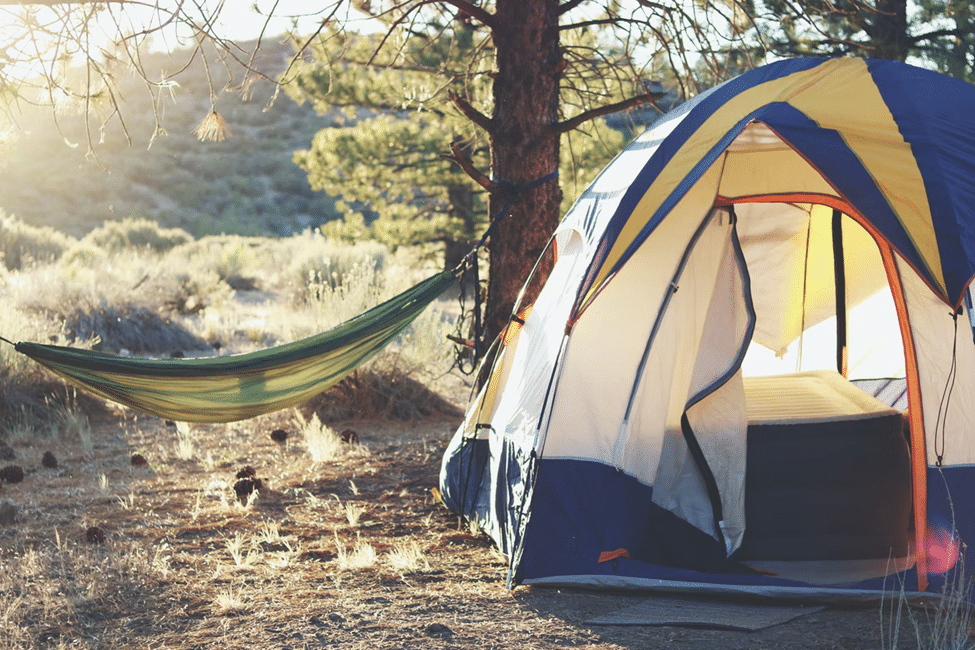 1. What to bring
First and foremost, you're going to want to make a list of what you need to bring camping. This will depend on the time of year and where you are camping, but there are some basics that each outdoor guide stress out. Some things you'll definitely want to pack are a tent, sleeping bag, food, water, and clothes.
When it comes to the equipment you'll need, make sure to pack a camping stove, camping chairs, and a cooler. If you're going camping in the wintertime, you'll also want to bring along some cold-weather gear like hats, gloves, and jackets.
It's also important to be prepared for any emergencies that may occur while you're camping. Make sure to pack a first-aid kit, sunscreen, insect repellent, and a flashlight.
2. How to set up camp
One of the more important things to know when camping is how to set up camp properly. You will want to find a spot that is flat and clear of debris, then stake down your tent. Make sure the tent poles are inside the tent before staking it down or you risk them bending in strong winds. After the tent is set up, put your sleeping bags and pads inside.
If you have an air mattress, inflate it and put it inside the sleeping bag to keep it from getting punctured. Then, roll out your tarp and put it over the top of the tent. This will help keep any rain or snow off of the tent and help with insulation in cold weather. Finally, build a small fire pit and gather some firewood to keep you warm at night.
3. What to do if you get lost
Should you ever get lost while camping, the best thing you can do is to stay calm and assess the situation? If you have a map of the area, see if you can figure out where you are and go from there. If not, look for any landmarks that might help you orient yourself. Once you have a general idea of where you are, backtrack to your last known location or try to find your way to a nearby camping area. If you're still lost, don't panic – it's better to take your time and get there safely than to rush and risk getting injured.
If you have a cellphone with service, call for help; if not, use any whistles or other loud noises you have to attract attention. Once you've found it, be sure to let the camping staff know so they can help others who might also be lost. And finally, always remember to tell someone where you're going before you set out on your camping trip, just in case something like this happens.
4. How to start a fire without matches
There are many tricks to starting a fire without matches, but the most popular is using a Ferro rod. A Ferro rod is a piece of metal that you can strike with your knife to create sparks. Once you have sparks, you can use them to ignite tinder, which will then start the fire.
A lot of people also like to use a lighter, which is much easier than starting a fire with just sparks. If you have a lighter, make sure you bring extra butane so that you can keep it lit.
If you're camping in an area where there are restrictions on fires, you can also bring a portable stove. This way, you can still cook your food and stay warm without having to build a fire.
5. What to do if you encounter wildlife
Many people camping for the first time may be excited to see wildlife, but it's important to remember that you are in their territory. If you encounter a wild animal while camping, don't approach it and always give them plenty of space. Make sure to store food properly so as not to attract any animals to your campsite.
If you see an animal that looks like it may be in distress, make sure to contact the proper authorities rather than trying to handle the situation yourself. Wild animals can be unpredictable and dangerous, so it's always best to play it safe.
6. How to stay safe in the sun and heat
One of the more underrated dangers of camping is the risk of sunburn and heatstroke. Make sure to pack plenty of sunscreens (at least SPF 30) and drink lots of fluids, especially water, to avoid dehydration. Wear a hat and light clothing to cover as much skin as possible when outside, and take breaks in the shade whenever possible.
In extreme cases, heatstroke can be fatal. Symptoms include a throbbing headache, dizziness, nausea, hot skin, and confusion. If you or someone you're camping with experiences these symptoms seek medical attention immediately.
With a little preparation and common sense, camping in the sun can be safe and enjoyable for everyone.
7. Make sure you check your car beforehand
Last but not least, it's important to make sure your car is in good condition before you hit the road. camping can be tough on vehicles, so it's best to be prepared. Before you go, check your oil levels and tire pressure, and fill up your gas tank. You should also pack a small emergency kit for your car, just in case you run into any trouble while you're away from home.