If you're looking for a luxurious and relaxing way to travel through Europe, consider renting a yacht. You'll have your private boat, complete with all the amenities you need, and you'll be able to explore some of the most beautiful coastlines in the world. This blog post will give you some of the best tips for having an amazing yacht vacation in Europe.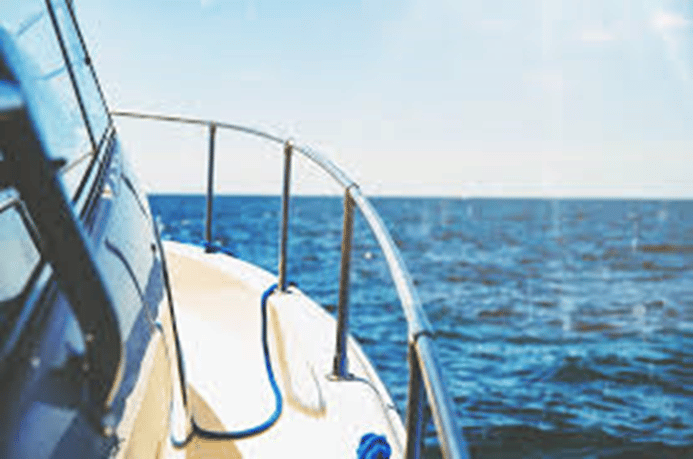 Look for a yacht for rent
One of the first things you need to do when planning your trip is to find a yacht that you can rent. Many different companies offer yacht rentals, and you'll want to compare prices and amenities before making your decision. You can also read reviews online from other travelers who have rented yachts in Europe to get an idea of what to expect. Meanwhile, in case you already have a yacht, and you want to have it shipped to Europe ready for your trip, do keep in mind that the cost to transport a yacht to Europe is generally quite high. Nevertheless, you may still be able to find a good deal if you book early and shop around. It will then be a good idea if you compare the cost of renting a yacht in Europe with the cost of shipping your yacht there.
Should you decide to rent a yacht, there are some other things you need to keep in mind. First, booking a yacht is not the same as booking a hotel room. There are many different types of yachts available for rent, and each one has its own set of amenities and features. You'll need to decide what kind of yacht you want and what kind of experience you're looking for. Do you want a small yacht for an intimate vacation? Or do you want a large yacht that can accommodate a group of friends or family? There are also different types of yachts available for different activities. Some yachts are better suited for fishing or diving, while others are better for cruising or sightseeing.
Read the reviews
Once you've found a few companies that offer yacht rentals in Europe, it's time to start reading reviews. There are many different websites where you can find reviews from other travelers, and this is a great way to get an idea of what to expect. You can also read reviews from the companies themselves, but keep in mind that these may be biased. It's always a good idea to get multiple opinions before making a decision.
When you're looking at reviews, pay attention to both the positive and negative comments. If a company has mostly positive reviews, that's a good sign that they're a reputable company and that their yachts are of good quality. However, if a company has mostly negative reviews, that's a red flag, and you should look elsewhere. Finally, don't forget to read the fine print before booking a yacht. Make sure you understand the cancellation policy and what is included in the price of the rental. Some companies will charge extra for things like fuel, food, and activities, so you'll want to be aware of these costs before you book.
Keep your yacht in good condition
Before you set sail on your yacht vacation, it's important to make sure that the yacht is in good condition. This means checking things like the engine, the sails, and the safety equipment. You should also make sure that you have enough food and water on board for everyone in your group. If you're not comfortable doing this yourself, you can always hire a captain or crew member to help you. In choosing a captain or crew, be sure to read the reviews and make sure they're experienced and trustworthy. This way, you can be sure that your yacht is in good hands and that you'll have a great vacation.
In addition to making sure that the yacht is in good condition, you'll also want to be familiar with the basics of sailing. This way, if something does go wrong, you'll be able to handle it. There are many different resources available online and in libraries that can teach you the basics of sailing. Take the time to learn about things like knot-tying, navigation, and weather conditions before you set sail. Knot-tying skills will prove to be beneficial when you have to dock the yacht, while navigation skills will come in handy if you get lost.
Plan your route in advance
Once you have your yacht rented and ready to go, it's time to start planning your route. Europe has so many beautiful places to see, and you'll want to make sure that you hit all of the highlights on your trip. You can use a map or an online planning tool to help you plan the perfect route for your trip. Remember to take into account the weather, as you'll want to avoid sailing in bad weather conditions. You should also make sure to factor in rest stops, as you'll need to refuel and restock on supplies regularly.
● Prepare for bad weather
Even if you're planning your trip during the summer months, you should still be prepared for bad weather. Europe can have unpredictable weather, and you don't want to be caught off guard. Be sure to pack some warm clothes and rain gear, just in case. You should also make sure that your yacht is equipped with all of the necessary safety equipment, such as life jackets and a fire extinguisher.
● Have a backup plan
No matter how well you plan, there's always a chance that something can go wrong. That's why it's important to have a backup plan. If you're renting a yacht, make sure that you have the contact information for the rental company handy in case you need to reach them. It's also a good idea to have a few different routes planned out, in case you need to change course for any reason.