Have you ever felt like there's just too much to do and not enough time? It's a feeling that most people have at some point or another. You might feel overwhelmed by your responsibilities, perhaps because it seems like no matter how hard you try, you can't get ahead. But the truth is – with a little planning and organization, this overwhelming feeling can be put behind you once and for all! That's why today we are going to talk about how to make sure your next trip abroad is an organized one. After reading this article, you'll know what steps need to be taken for things to go smoothly without any hiccups along the way. Ready? Let's get started then!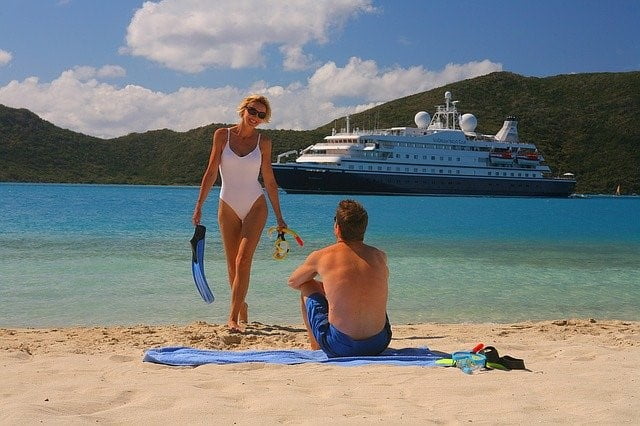 Destinations
First of all, you should do some research and come up with a list of potential destinations before talking to any travel agents or representatives. This way, they will be able to provide you with personalized and specialized services based on your choice. As we mentioned before, this is the best way for you to make sure that your tailor-made trip is truly tailored specifically for what YOU want as opposed to what someone else may think is appropriate for you. So whether you are looking for charter yachts in the US Virgin Islands or deep sea fishing in Sri Lanka, you're free to explore the world on your own terms. It's as simple as that!
Determine the length of the holiday
Once you have more time on your hands to plan out everything, you need to consider how much time you're going to have for this trip. Decide whether it's a short-term holiday or if you're planning on traveling abroad for weeks at a time. Make sure that your schedule is flexible but also realistic enough that everything can be accomplished within that time frame. Long holidays are good for you to take some time for yourself and explore the world, but you need to be realistic about how much you can see in that timeframe. On the other hand, short holidays give you the chance to go on a smaller adventure or visit potential destinations that were not part of your original plan. Either way, you should take your time to map out potential cities or countries within the timeframe that you have available.
Accommodations and Transportation
This is where most people overspend their budget because they fail to plan ahead. Although it's easy enough to just jump on a plane and find a hotel once you're at the destination, it's far from practical. You will undoubtedly experience travel delays at some point, so it's best to ensure that you have a backup plan in place. We recommend making reservations ahead of time but only for the first few days of your trip. After that, you should ideally book day by day, or at least two to three days ahead of time.
Depending on where you're going and what your reason for traveling is, it may make more sense to hire a car. It can be pricey but you'll have more freedom to explore your destination and check out the things that matter most to you.
Hire travel agents
If you don't have much time to plan out your trip, make use of travel agents who are well versed in the process of setting up tailor-made trips quickly. They will be able to take care of most things for you – providing recommendations based on your needs and tastes, taking care of anything from transportation logistics to hotel bookings, etc. While this method may not provide as much freedom as some other options, it can certainly be useful. Besides, people sometimes just need a break from planning!
See if friends or family will be there
Another thing that could help simplify the process would be staying in touch with friends and family back home as well as those abroad who may also wish to visit during your stay. This way, they can provide you with more tailored recommendations of places to visit and things to do – especially if it's their country or region that you are traveling through.
Take care of the budget
Next, make sure your budget is in line with the trip you planned. Check for websites like Trip Advisor which allow you to compare costs between different travel agencies, hotels, etc. Make sure that nothing goes over budget so there won't be any unpleasant surprises when the time comes to pay up! And while you're at it, don't forget about any visa requirements or other formalities that may need to be taken care of before traveling internationally. It would be a shame if something were to go wrong on your trip simply because some small detail was overlooked.
Insurance and documentation
Don't forget about travel insurance! It's important that you don't forget this detail even if your budget is much larger than the trip itself – accidents happen, and it's always better to be safe than sorry. Finally, make sure all of your documentation is in order so problems can be easily dealt with should they arise during the course of your travels. This way, you won't have to pay for any costly last-minute changes or replacements!
Be flexible
This may seem like a lot of work, but it really isn't! It's actually a good idea to make sure you don't rush the process. Take your time, enjoy it, and be flexible with what you set out to achieve – remember that these trips are meant to be tailor-made specifically for you with no unnecessary constraints. You'll have a much more enjoyable trip if you have the time to figure out what you want rather than having a set itinerary.
Dressing appropriately
And in the end, perhaps the most important thing to consider when traveling internationally is how you will dress. You may think that it doesn't matter, but believe us – people will judge you just as much by how you look as by your accent or language skills! Make sure you know what's considered appropriate in the country or region that you are visiting so your trip doesn't end up being a disaster simply because of your choice of wardrobe.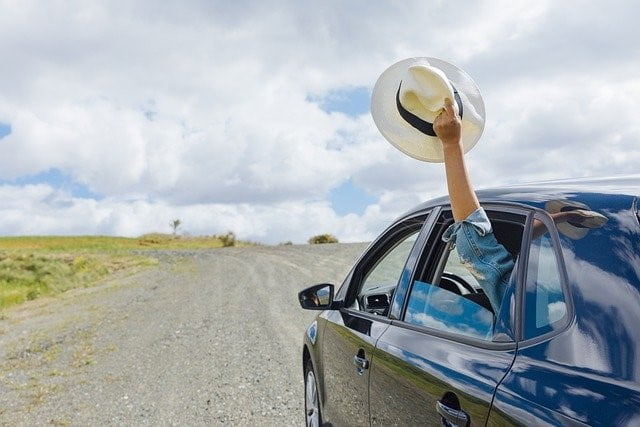 All in all, make sure you plan ahead by doing some research beforehand while keeping to your budget throughout the entire process. Make use of friends and family while keeping in touch with them while also staying flexible about your destination choices. Keep an eye out for any possible travel difficulties that may arise during the course of your stay – having insurance is never a bad idea! And finally, make sure you dress for success when traveling internationally. Any one of these top tips will help ensure that this trip is one for the books!