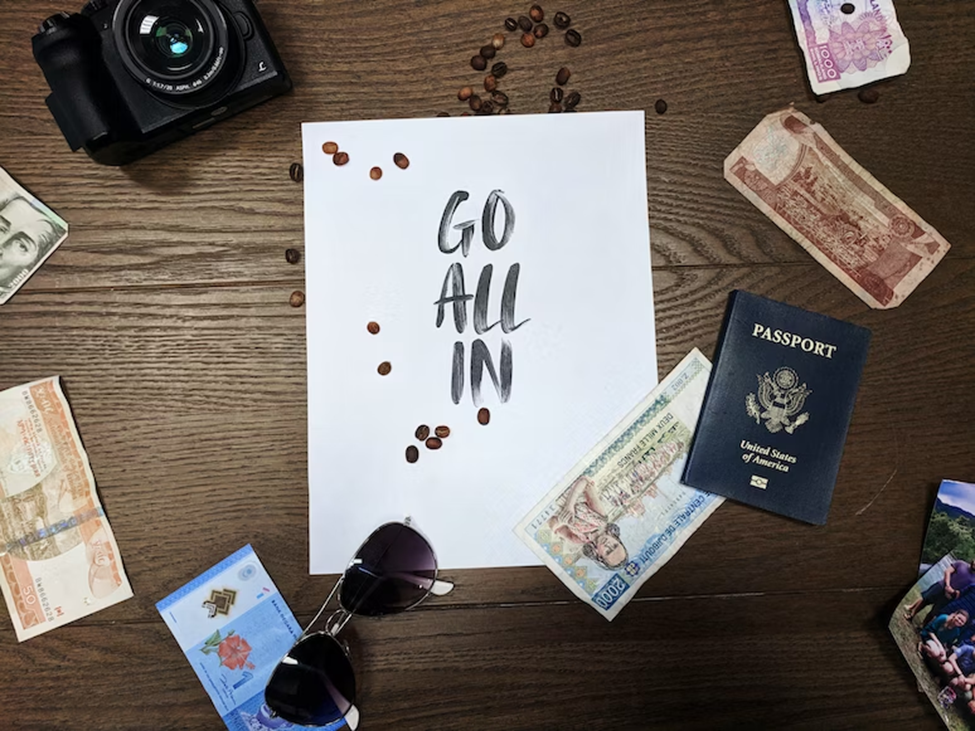 Traveling can often be a stressful and expensive process, however, it does not have to be. With proper planning and budgeting, you can enjoy your journey without breaking the bank. There are many ways to save money while still allowing fun experiences on travels, but understanding how best to maximize savings is key. In this blog post, we will discuss seven amazing ways that travelers can save money without sacrificing any of their enjoyment as they explore new places and cultures. Not only will these tips help keep costs down, but they also provide an opportunity for travelers to experience more with the same amount of finances. Whether one has limited funds or just wants to make sure that every dollar spent is worthwhile; there are steps each person can take towards having a wallet-friendly yet enjoyable trip!
Identify Your Travel Goals and Budget
When it comes to traveling, it's important to set realistic goals and budget accordingly. It's tempting to want to splurge on every activity and experience, but it's important to consider what truly matters to you. Do you want to explore new cultures through their food? Or maybe you're more of an adrenaline junkie and crave adventure activities like hiking or surfing. Whatever your travel style may be, identifying your travel goals ahead of time can help you plan and budget more effectively. It's also important to remember that travel doesn't always have to break the bank. With a little research and flexibility, you can still have an incredible trip without breaking your budget. So, take some time to consider what matters most to you and set a budget that reflects your priorities. Happy travels!
Research the Area
One of the most thrilling parts of traveling is uncovering the local secrets and gems that often go unnoticed by tourists. Whether you're a budget traveler or simply in search of an off-the-beaten-path experience, researching your destination ahead of time is key. From quirky cafes to unique street vendors and hidden food markets, countless hidden gems are waiting to be discovered. Not only will you save money by avoiding tourist traps and inflated prices, but you'll also get a taste of the local culture and flavors. So do your research and get ready to go beyond the guidebook in your search for cheap eats and hidden treasures.
Save on Sightseeing: Get Tickets in Advance and Look for Discounts
Exploring the sights and attractions of a new destination is an integral part of any travel experience. However, sightseeing costs can quickly add up if you're not careful. To save money without missing out on must-see places, consider getting tickets to events and attractions in advance. Many popular tourist spots offer online ticketing options, allowing you to secure your spot and potentially save money through early bird discounts or package deals. If you are visiting Paris for instance, getting tickets for Opera Garnier or the Louvre Museum ahead of time can help you skip the long queues and potentially avail of discounted rates. Another great option is to look for city passes or attraction passes that provide discounted access to multiple attractions within a given timeframe. These passes often include popular tourist sites, transportation, and even skip-the-line privileges, maximizing both your savings and your time.
Travel Light and Pack Smart
When it comes to saving money while traveling, your luggage plays a significant role. Packing light not only helps you avoid extra baggage fees, but also provides flexibility and convenience during your trip. Many airlines charge hefty fees for checked bags or have weight restrictions for carry-ons, so it's essential to pack efficiently. Consider packing versatile clothing items that can be mixed and matched, allowing you to create multiple outfits with fewer pieces. Choose lightweight and wrinkle-resistant fabrics that are easy to wash and dry, reducing the need for excessive clothing. Remember to pack essentials such as toiletries, medications, and electronics, but be mindful of overpacking unnecessary items that can be easily purchased at your destination if needed.
Book Accommodations with Added Value
When choosing accommodations, it's also worth considering options that offer added value or extra perks. Look for hotels or vacation rentals that provide complimentary breakfast, airport transfers, or access to amenities like a gym or pool. By taking advantage of these inclusions, you can save money on meals or transportation while enjoying some added convenience. Another option to consider is staying in accommodations that have a kitchenette or access to a shared kitchen. This allows you to prepare some of your meals, which can significantly cut down on dining expenses. Additionally, consider loyalty programs or membership discounts offered by hotel chains or booking platforms that can provide further savings or exclusive offers. By being strategic in your accommodation choices, you can make your travel budget go further and enjoy some extra perks along the way.
Save on Sightseeing: Get Tickets in Advance and Seek Discounts
Exploring the attractions and landmarks of a new destination is often a highlight of any trip. However, sightseeing expenses can quickly add up if you're not careful. To save money while still enjoying all the must-see places, consider getting tickets in advance and seeking out discounts. Many popular tourist sites offer discounted tickets if you purchase them online or in advance, so take advantage of these deals. Additionally, check if there are any city passes or attraction bundles available, as they often provide access to multiple sites at a discounted price. Another tip is to look for free or low-cost activities and attractions in the area, such as parks, museums with free entry days, or walking tours. By planning and seeking out discounts, you can make the most of your sightseeing experiences without breaking your budget.
Consider Transportation Options
Finding the right mode of transportation is critical when you're traveling to a new city or country. Public transportation systems are often reliable and budget-friendly, oftentimes allowing you to avoid the stress of driving and navigating in unfamiliar places. From buses, trains, and even boats; there are usually several options available to get from point A to point B. If you're traveling within a city or have an itinerary that requires frequent stops throughout the day, consider investing in a local transit pass which will save you money in the long run. And if you decide to rent a car, ask around for special deals or discounts to ensure you're getting the best rate.
Plan to Get Deals
Are you tired of overspending on your vacations? If so, it's time to start planning. Doing so allows you to take advantage of seasonal sales and discounts for flights, hotels, activities, and more. Imagine saving hundreds of pounds on a dream vacation simply by booking at the right time. Don't miss out on these opportunities to travel smarter and more economically. With a little bit of research and flexibility with dates, you can plan a trip that not only fits your budget but exceeds your expectations. Start looking for those deals today and get ready to embark on your next adventure.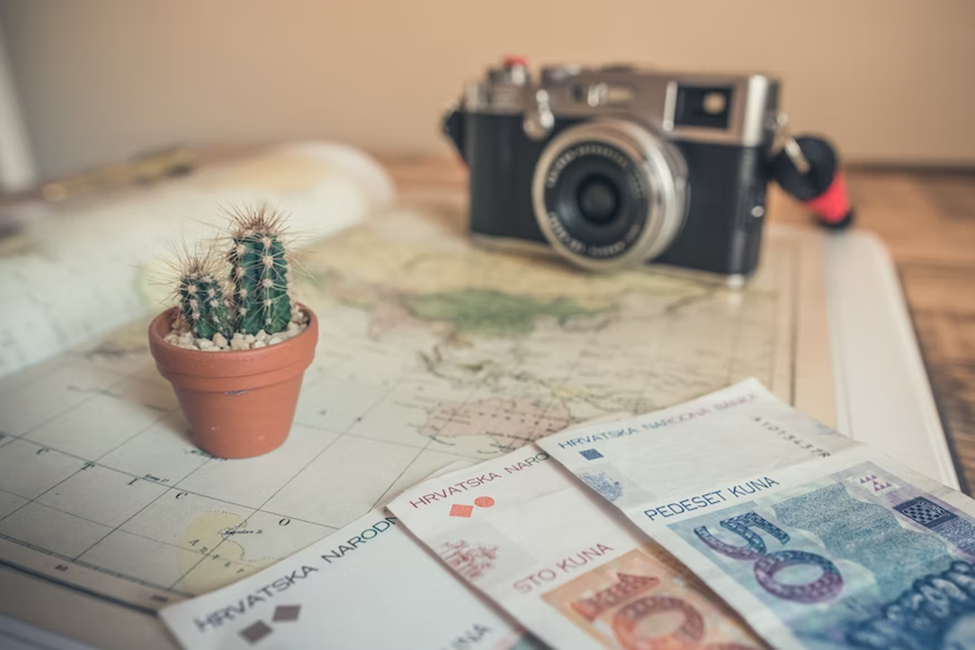 In conclusion, saving money while still having fun while traveling is indeed possible. Budgeting your goal and research are key elements. It's important to research the area and identify any hidden gems so you can maximize your time and enjoy activities at a lower cost. It's also wise to plan for travel deals and promotions that can save you money in the long run. The most important thing to remember when budgeting is to stick with it no matter what. Keeping track of expenses is key in making sure you get the most out of your vacation without breaking the bank. With these steps in mind, travelers can learn how to save money while creating amazing memories that will last a lifetime.