For those who want to workout while traveling, a great hotel gym can make all the difference in a hotel stay. To help choose the best hotel for you, we put together a list of the best hotel gyms in the USA.
This 5800 sq. ft hotel gym is a fitness motivator! Here you will find an array of workout equipment. Choose from treadmills, recumbent bikes, cross training machines, weights, resistance bands, TRX straps, boxing equipment and more.
You can hire one of the hotel's fitness instructors for 30 or 60 minute sessions. Also, there are plenty of classes to choose from, such as mat pilates, HIIT training, stretch sessions and core conditioning.
The variety of options, along with cutting edge technology, make this one of the best hotel gyms in the USA.

The Houstonian Hotel, Club & Spa, Houston
Since this property is adjacent to a health club, hotel guests have access to an array of sports activities. For example, you can go on nature hikes, jog along the 8 mile trail within the complex, practice your swimming strokes in their semi-olympic pool or play tennis and paddle ball.
With more than 300 state of the art cardio and strength training machines, you might enjoy working out at the Houstonian gym more than your home gym. If you prefer to work out in a group, you can participate in classes such as cycling, kickboxing, resistance training, yoga, pilates and a variety of dance classes.
One of the best hotel gyms in the USA can be found in New York's Le Parker Meridien. The hotel boasts having more than 20,000 lbs to push or lift! And you're guaranteed to get the workout you want (or need) without having to wait in line to use their equipment.
Their strength training equipment includes Cybex, Hammer Strength, Nautilus Nitro, and of course, free weights. Need to accelerate your heart rate? You can break a sweat on one of their many treadmills, elliptical trainers or bikes.
Make sure to cool down in their 20×40 ft pool while enjoying the view of Central Park.
Get money back on hotels you ALREADY booked
Fitness addicts are going to have a blast at this hotel. The Sporting Club at Bellevue, a 93,000 sq. ft wellness Mecca, is attached by a foot bridge to the hotel. Besides all of the typical amenities and equipment you would expect from a world class gym, you can shoot some hoops on the NBA size court, go running without worrying about the weather in their indoor track, play a game of tennis or raquetball with a friend and more.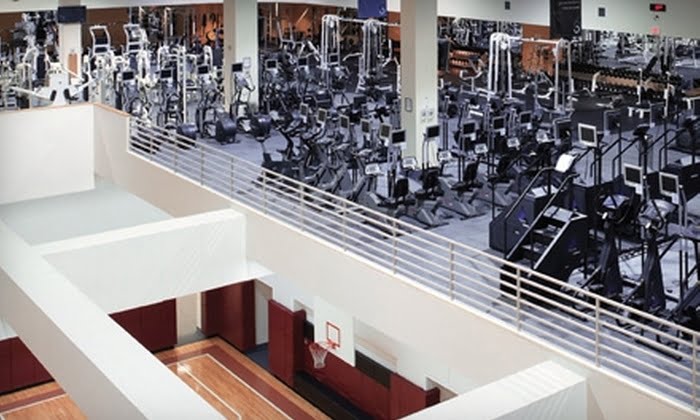 After burning those calories, make sure to relax those muscles in the steam room and give your soul 15 minutes of complete and utter silence in their meditation room.
This wonderfully equipped hotel will make you postpone any early morning obligations you planned! There are so many unique and hard core classes to choose from, such as Barre, Core Fusion Boot Camp, Yoga and Cycling.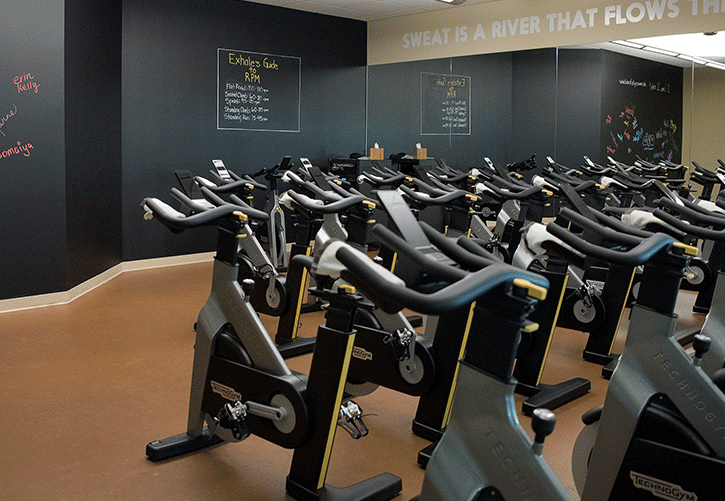 In this facility you will find plenty of cardio and weight training equipment and a relaxing hammam to loosen up your muscles before beginning your day.
The Hilton is also home to Verandah Health Club, an upscale wellness center geared towards business owners, executives and professionals. If you want alternatives to your typical cardio and weight training sessions, be sure to release some stress in the kickboxing area.
Take advantage of their Kinesis training studio, where you can combine cardio, strength training and flexibility all in one, short workout. If you prefer to break a sweat playing sports for instance, you can shoot some hoops on their basketball court, or test your skills in squash or raquetball.
At Aria´s gym, you will be able to work out on state-of-the- art, innovative workout equipment. For instance, you can combine strength training and flexibility by doing a rock climbing workout on their wall. ARIA's fitness center provides innovative and unique features, including the capability to connect and communicate with mobile devices to track and save training data.
In addition, you can choose from an array of unique classes such as kettlebell training and combat cardio.
Conclusion on the best hotel gyms in the USA
Working out can help jump start your day. However, no matter what time of day you workout, these gyms will provide a great experience. Choosing a hotel with one of the best hotel gyms in the USA is easy when you know which ones they are. These gyms have innovative workout equipment and classes you might not have at home!
You might also like
What does a hotel concierge do?
How much should you tip in hotels?