For the northern hemisphere, summer holiday is almost over.  That said, for those lucky ones who have more flexibility in choosing their travel dates, September has some excellent opportunities. September holidays are a great opportunity to find less crowded destinations, cheaper flights, cheaper hotels and cheaper car rentals.
17 Best Destinations for your September Holidays
French Polynesia
July and August are considered high season in French Polynesia. Hold out until September and, as well as having more overwater bungalows to choose from, the weather's still heaven. The heavy rains usually start around November. Just blue, blue lagoons and the kind of peace you only find at the end of the world. Imagine showing your friends and family photos from your September holidays in this paradise!! Flights here can be a bit pricey year round, so make sure to check out this guide on how to purchase the cheapest ticket possible .
Zurich
Temperatures in the mid-60s and the departure of summer's tourists make September an ideal time to visit Zurich, Switzerland's largest city. Soccer fans should visit the FIFA World Football Museum and its tour of World Cup History.  Past and present combine seamlessly in Zurich, and at the same time offer interesting contrasts. Old Town's cobblestone streets and medieval buildings speak of the city's history, while modern nightclubs, restaurants, and shops bring it into the present. The Museum of Art houses a collection of Swiss artists in addition to works by Picasso, Monet, and Chagall.  Zurich is a walkable city, and public transportation is readily available as well. Sail or stroll along the Limmat River for lovely views. Take a boat ride on Lake Zurich for another way to get acquainted with the city. Plenty to do in this enchanted city.
Vietnam
While parts of the country are popular and can be visited year-round, September is the perfect time for exploring the far north and deep south. Days tend to be warm and sunny, and any tropical rain are often a few hours long. Sapa is stunning in September and offers up the ideal trekking conditions in order to enjoy amazing views of its famous golden rice terraces. Hanoi should top your must-see list, you won't be able to help falling in love with the energy and fascinating history here. If you want to cruise along Halong Bay, spring and autumn are the best times to do so, due to the promise of clear skies.
Croatia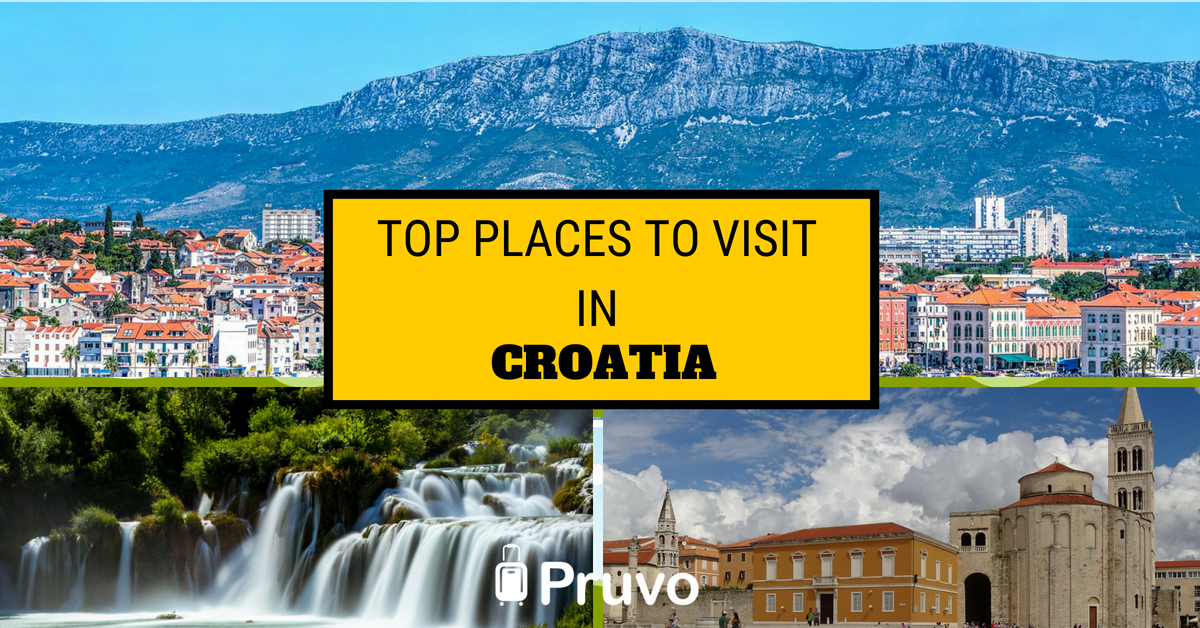 A country of dramatic mountainous landscapes and dreamy deep-blue seascapes, Croatia is now easier to visit than ever before.  Want to explore Croatia's stunning coastline? You can take a cruise along some of the most beautiful islands in the Adriatic. There, you'll find breathtaking beaches, pretty ports, Venetian architecture and more. Many lovers of the great outdoors come to Croatia specifically for its adventure-sports facilities.  Between the sea and the mountains, sailing, scuba diving, sea kayaking, rafting, mountain biking and rock climbing are all on offer. Your September holidays will be very action packed if you decide to come to Croatia.
Zanzibar
Zanzibar is the destination that will receive the "whatttttttt?? OMG" reaction from your friends when you tell them your September holidays destination. Its beaches are jaw-dropping: white sand, ocean toned celestial blue.  Stone Town is an ancient maze built on trade between disparate cultures: Arab, Persian, Indian, European. When you decide it´s time to hit the beaches, check our Nungwi and Kendwa beaches.  Towards the north of the island, go snorkeling in the crystal clear waters of Mnemba Atoll. Prison Island is an 800 by 200 meter island found about 6 kilometers north-west of Stone Town. You can find there giant turtles who come and visit. September is dry – before the 'short rains' of November and December – and not so stifling at around 27°C.
Rhodes (Greece)
Perhaps less familiar to travelers than Santorini and Mykonos, Rhodes offers beautiful beaches, archaeological sites, medieval castles, and a World Heritage City, the old city of Rhodes. Museums include the Museum of Modern Greek Art and the Archaeological Museum housed in a building that dates back to the 15th century. The ancient city of Kamiros and the Acropolis at Lindos are also fascinating sites for history lovers. Seafood, of course, is plentiful, fresh, and delicious, with lobster, octopus, squid, and more . Restaurants, bars, and clubs provide lots of nightlife, even when things are quieting down just a bit. Beaches are still warm and inviting, so if you just want to relax with gorgeous views and warm water, Rhodes is great for those looking to relax during their September holidays.
Albania
This small country is becoming REALLY popular.  In 2017, more than 5 million tourists visited Albania. Albania is quickly becoming a traveler favorite. With its striking mountain scenery, amazing beaches , mouth-watering Mediterranean cuisine and exceedingly friendly locals, it's easy to see why. Albania has also grown in popularity since it´s still one of the cheapest destinations within Europe.  Check out Bunk'Art, a museum set in an old war bunker. Visit the ruins of Venetian-style Rozafa Castle for amazing panoramas. Spend some time relaxing on the Albanian Riviera. Do not leave without tasking fëgesë, a dip made from baked tomatoes, peppers, onions and cottage cheese.
Zimbabwe
Zimbabwe is gifted with nice weather year-round. May to October marks the official dry season and it's now when wildlife watching is at its peak. Animals flock to the watering holes to drink, making them remarkably easy to spot. Keep your eyes open for  lions, hippos, crocodiles and black and white rhinos. Zimbabwe is famous for the Victoria Falls, which offer a variety of activities such as whitewater rafting, canopy, canoeing and helicopter flying around them.  Hidden in the southeast corner of the country is the stunning Gonarezhou National Park, Zimbabwe's second largest park (5000 sq km) and regarded by many as one of its best kept secrets. If you are seeking a destination that will permite you close encounters with wild animals, Zimbabwe will be perfect for your September Holidays.
San Francisco
Whether it´s to catch a 49ers game or to visit Fisherman´s Wharf or the Golden Gate Bridge, the autumn weather makes it a great destination for your September holidays.  Not only can you enjoy San Francisco´s well-known landmarks, but you can use SFO as your base to travel to close by areas such as Napa (when not sampling wine, it's a beautiful time of year for a hot air balloon ride over the vineyards.), Monterey and Santa Cruz. In Santa Cruz be sure to check out Natural Bridges State Beach, and in Monterey visit the Bixby Creek Bridge.
Munich
If you are looking for a destination to pass your September holidays towards the end of the month, you are in for a special treat if you choose Munich. The world famous Oktoberfest actually starts on the 22nd of September this year.  Enjoy some of the worlds best beers along with less known however delicious craft beers.  Into castles?  Make sure to visit  Neuschwanstein Castle.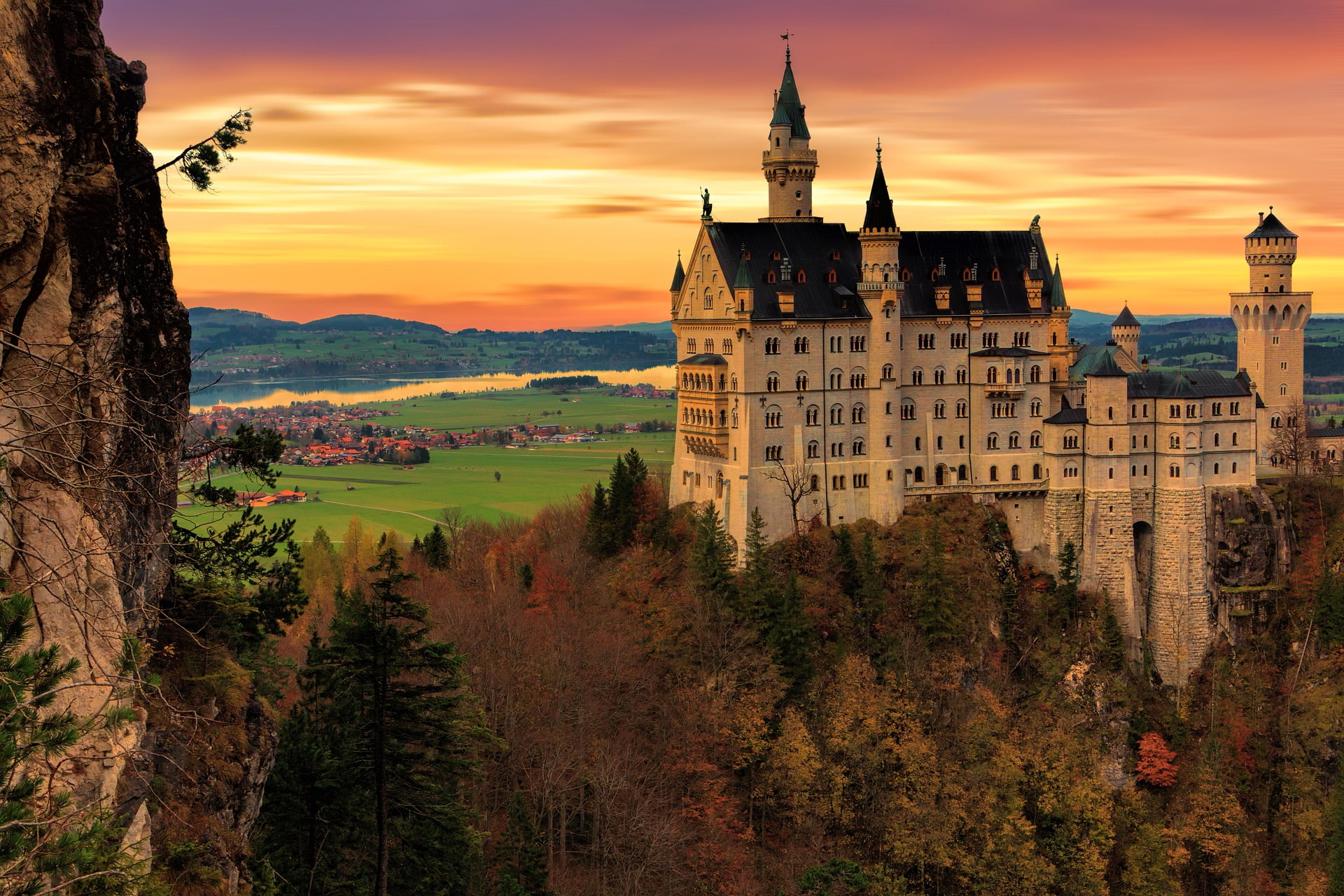 Love cars?  The BMW museum, near the corporate headquarters, documents over 100 years of the company's history with automobiles, motorcycles, and engines featured in its permanent exhibitions.
Peru
If you are into hiking, Peru is an excellent destination for your September Holidays.  Catch the last weeks of the dry season up in Huaraz, which is hikers heaven. If you plan on doing the Inca Trail, make sure you book well in advance.  Parallel to the Inca Trail is a less crowded yet beautiful trail called Salkantay, which also ends up in Aguas Calientes, beneath Machu Pichu.  Around the Cusco area, you can hike other trails such as Azangate, Sacsayhuamán and more.  Once you are done hiking, it is time to replenish your body with some delicious Peruvian cuisine. Make sure not to leave before trying my personal favorite dish "Seco de Cordero", which is popular in the Trujillo/Chiclayo region up north.
Denver
September is the sunniest month in the Mile High City with warm days and cool nights, making it perfect for exploring the city's exciting and walkable downtown. Make sure to plan your visit around a Broncos home game, especially if you come from a country that doesn't have NFL football. Biking through Denver's 85 miles of trails is a great way to get acquainted with the city, and the B-cycle automated bike-sharing system boasts 700 bikes and 82 stations. The 16th Street pedestrian mall is the place to start if you want to shop or grab a bite at one of many cafes and restaurants.  Check out the Mile High version Oktoberfest, commemorating the world-famous tradition of German heritage.
Singapore
Your arrival at Changi Airport, with its waterfall and gardens, is the perfect beginning to your Singapore adventure. Singapore's climate is consistently warm and humid, but September is often somewhat drier than the rest of the year. The Mid-Autumn Festival with the traditional lanterns and gifts of moon cakes is a main September event. It's Grand Prix Season in September, with entertainment and parties leading up to the Formula One race. Hawker centers, huge food courts, bring street food vendors together serving everything from snack foods to full meals, including Singapore's specialties chili crab and Hainanese chicken with rice. The Singapore Zoo is one of the world's best. The historic Botanic Gardens with lakes, restaurants, and an ancient rainforest features a must-see exotic orchid collection. Shopping, from quirky boutiques to pricey designer stores, is another favorite activity.
Cyprus
If you're seeking sunshine, then Cyprus is a perfect destination for your September Holidays. With temperatures averaging  30°C (86°F) and 12 hours of sunshine to be enjoyed each day – you´ll be walking around with a great attitude. The unsettled history of this small Mediterranean island also forms a big part of its intrigue. From the Ottoman invasion of the 1500s through to the Turkish invasion a little over 40 years ago, there's a lot to be learned. Visit St Hilarion Castle, the inspiration behind Walt Disney's Snow White. Visit Lefkosia or Nicosia, the last divided capital, where you can experience both Greek and Turkish Cypriot culture. Take a dip in the crystal-clear waters of the Mediterranean and just relax on the sun-soaked beaches. Plus, sit down to all manner of delicious Cypriot dishes, such as grilled halloumi, stuffed vine leaves and pitta-wrapped souflaki.
Lisbon
Staying within Europe, Lisbon rightfully earns a place on this list. September has fabulous weather — averages of 26°C — and you'll get the city to yourself It's no mystery Lisbon is so popular these days. What's not to like? Afternoons are for climbing its seven hills in search of the best "miradouros" — terraces with incredible views over its red rooftops — while evenings are best spent in taverns that serve up sensational seafood fresh from the ocean. St George's Castle is unquestionably the most visible landmark of Lisbon's historic center.  Check out the Torre de Belem for an epic sunset. Night-owls make a beeline for Bairro Alto. Lax open-container laws make the city's central district a party — join and drink in the dawn.
China
Given China's topographical variation and size, you might imagine that it's hard to pin down a good time to travel here. However, you will find it difficult to pinpoint a bad place to visit in September.  Apart from digging into as much local Chinese food as you can, make sure you go and see the Terracotta Army in Xi'an too, this astounding archaeological discovery will blow you away. Temperatures are warm but not humid and the rains have dissipated bringing idyllic conditions for walking the Great Wall, taking a picturesque boat ride down the Yangzi River or exploring the narrow side streets of Shanghai.
Sicily
When isn't there a good time to go to Sicily? The warm wind that blows from Africa keeps Italy's sunniest, most richly cultured island hot well into autumn. Though its wild and beautiful beaches are never crowded in September.  When visiting Palermo, don't miss the 12th-century mosaics in the church of La Martorana or Roger II's private chapel.  The three great Greek temple (Agrigento, Selinunte, Segesta) are the equal of anything you'll see in Greece itself. Memorable meals are to be had everywhere! September is a fine time for fruit and produce from Etna's rich national park.
Those who can travel outside of peak season are truly blessed. Regardless of where you choose to travel for your September Holidays, we wish you pleasant travels!
Some other articles that might help you for your trip planning: