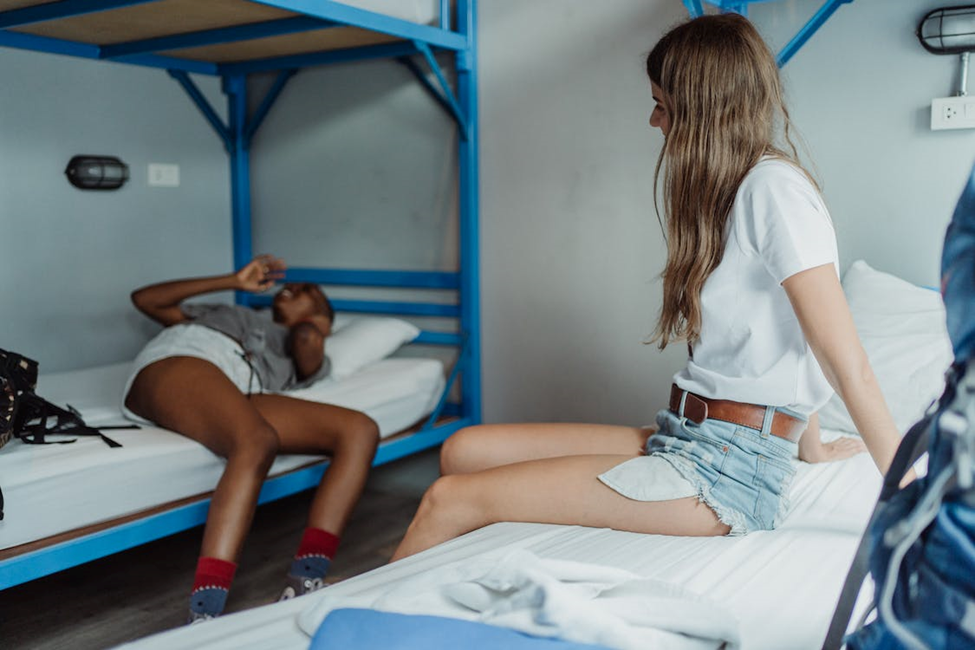 Factors to consider when choosing your accommodation
When it comes to selecting where to live as a student, numerous elements ought to be taken into account. Our analysis will assist you in determining the cost and benefit of each option, allowing you to make the best decision and excel at university. Some of the things to consider in student accommodation economics:
1. Location
To earn a degree with flying colors, prioritize proximity when searching for your new abode. This will allow you to dedicate more hours to your academic and personal pursuits. Time saved from minimizing commute can directly affect your grades – possibly pushing you from flunking to thriving. Paying a few extra bucks for accommodation that is close to your college won't hurt as you'll end up saving a lot of time that you can use to review your college papers and get help from a reputable writing service online. Just like in business, location is an important aspect that you should prioritize if you want to thrive in school.
2. Affordability
One of the factors that you can't ignore when choosing a cost-benefit analysis lodging is budget. You need to know how much you are willing to spend on accommodation. If you research and dedicate time to finding affordable furnished student accommodation, you'll find it. You need a clean and comfy place to come back to after spending the entire day listening to a boring professor.
3. Safety
Living in a place that makes you feel secure is vital for both your mental health and educational success. No one wants to constantly experience fear and anxiety. So, it's important to select a location where you feel safe and comfortable residing. Choose a place with security cameras and guards. Security is an important factor that should not be taken lightly.
Hostels vs Hotels
1. Hostel Affordability
In a hostel, students stay together in dorm-style rooms and share several facilities such as bathrooms and kitchens. The dorm rooms usually have bunk beds that create a friendly atmosphere and keep costs low. They are usually located in convenient areas, close to lively districts, public transportation, and amazing views. Laundry services, Wi-Fi, luggage storage, and 24/7 desk staff assistance are just a few examples of the many services hostels offer to enhance the student experience. While prices vary, a typical hostel or budget travel lodging may charge between $10 to $70 per night for its diverse range of amenities.
2. Comfort and privacy
Hotels are commercial establishments that offer a wide range of services including accommodation to visitors. Hotel sizes vary from huge complexes to small intimate inns. They usually offer rooms with bathrooms, beds, and extra features such as minibars, TVs, and workstations to be used privately. For a lavish stay, some hotels provide amenities like in-house gyms, health spas, round-the-clock food delivery, laundry facilities, and personal concierge help, in addition to comfortable accommodations and seclusion. The nightly expense of an ordinary hotel room ranges from $80 to $1000.
3. Hotel Amenities Value
In general, hotels offer more amenities compared to hostels. Most of them have in-room amenities such as mini-fridges and televisions and private bathrooms. You'll also have fitness centers, restaurants, swimming pools, and spa facilities to enhance your experience. Hotels provide housekeeping services to ensure that the rooms are cleaned regularly. On the other hand, hostels usually have the necessary amenities only. These include a shared bathroom, bed, and communal area for relaxing and socializing.
4. Security
Security should never be overlooked. While hotels are typically safer with their surveillance systems, key card access, and guards, hostels do not share the same level of security. If safety is your top priority, hotels are the way to go. In case of an emergency, hotel staff are trained to respond promptly to distress calls. While some of them provide secure storage spaces, it's best to come with your lock to keep your belongings secure. Even if your hostel has been equipped with trained staff and surveillance cameras, you should exercise caution when using common areas, especially at night.
5. Interacting and connecting with others
When it comes to atmosphere, there are significant differences between hotels and hostels. If you're a student who enjoys interacting with others, hostels are perfect for you. They offer an electric atmosphere that promotes social interactions among individuals from diverse backgrounds. With designated areas like game rooms, lounges, and outdoor spaces, hostels encourage relationship building. Conversely, hotels aim to provide a tranquil atmosphere to promote relaxation. They are designed for individuals who want privacy and peace.
Which one is ideal for you?
Now that we've analyzed what hotels and hostels have to offer, which one is ideal for you? Here is a summary.
A hostel is ideal for you if:
You are a student or solo traveler
You enjoy conversing and connecting with people
You are on a budget
A hotel is ideal for you if:
You are traveling with your family or for business purposes
You prefer privacy and comfort
You want to relax and stay inactive during your vacation
Conclusion
Understanding the differences between a hotel and a hostel and knowing what each of them offers will go a long way in helping you make the right decision when it comes to choosing your accommodation.