Acropolis is one of the most popular tourist destinations in Greece. Situated on a hill in Athens, it includes some of the most well-known ancient Greek buildings, such as the Parthenon and the Temple of Athena Nike. With its rich history and unique architecture, Acropolis is a must-see for any traveler to Greece. However, there are a few things to keep in mind to make the most of your visit. Here are six tips to ensure your first trip to Acropolis is a good one: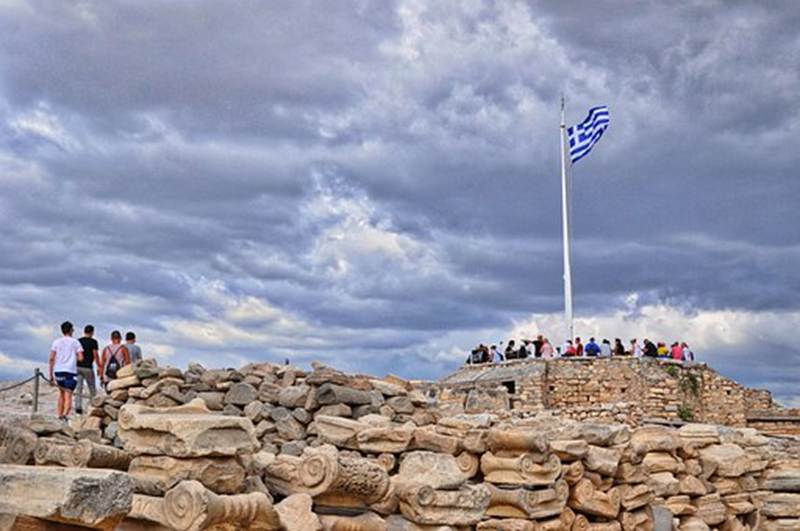 1. Learn About the History Before You Go
The Acropolis is an incredibly rich historical site. There are numerous buildings and structures, each with its own story. To get the most out of your trip, doing some research before you go is a good idea. This way, you'll be able to understand and appreciate all that you're seeing. Additionally, many tours offer commentary from knowledgeable guides. If you have a basic understanding of the history before you take the tour, you'll be able to follow along more easily and gain a deeper understanding of what you're seeing.
If you're not interested in taking a tour, there are other ways to learn about the history of the Acropolis. There are plenty of books and websites that offer information on the site. You can also watch documentaries or movies that feature the Acropolis. Doing some research before you go, you'll be able to make the most of your trip and come away with a greater understanding of this incredible historic site.
2. Give Yourself Plenty of Time
If you're only in Athens for a short period, you may feel pressured to cram everything into your schedule. However, this is not the best way to enjoy your trip. The Acropolis is a huge complex with a lot to see. If you try to do too much, you'll likely end up feeling rushed and stressed out. Instead, give yourself plenty of time to explore. This way, you can take your time and soak in all the history and culture. Even if you're not a history buff, there's something incredibly awe-inspiring about walking through these ancient ruins. Additionally, keep in mind that the Acropolis is usually very crowded. If you want to avoid the worst of the crowds, plan to visit early or later in the evening. The Acropolis is a large site with a lot to see, so you'll want to make sure you give yourself enough time to explore everything.
3. Book Your Tour Early
If you're planning on taking a guided tour of the Acropolis, booking your tour early is essential. Tours typically fill up quickly, especially during peak tourist season. You can avoid being disappointed or having to wait in line by booking ahead of time. Additionally, many tours offer discounts if you book early. So not only will you be able to save money, but you'll also be able to guarantee your spot on tour. When choosing Acropolis tours, there are a few things to remember. First, decide what type of tour you want. There are walking tours, bus tours, and even Segway tours available. Choose the option that best suits your needs and interests.
Additionally, make sure to read reviews before booking. It will help you find a reputable tour company that offers a quality experience. Booking in advance will ensure you get a spot on the tour that fits your schedule. Choosing a tour that includes transportation to and from the site is also a good idea. It will save you the hassle of navigating public transportation in a foreign country.
4. Wear Comfortable Shoes
This may seem like an obvious tip, but it's one that's often overlooked. The Acropolis is a huge complex, and you'll be doing a lot of walking. Wearing comfortable shoes is essential to avoid blisters and sore feet. If possible, choose shoes that are lightweight and have good support. Additionally, make sure to wear sunscreen and a hat if it's sunny out. The last thing you want is to get sunburned while exploring the ruins.
Comfortable shoes aren't the only things you should pack for your trip. Make sure to bring plenty of water, especially if you're visiting during summer. Athens can be incredibly hot, and you don't want to get dehydrated while walking around the site. Also, ensure you take plenty of breaks. There are numerous cafes and restaurants in the area, so you can easily grab a bite to eat or drink while taking a break from sightseeing.
5. Enjoy Some Traditional Greek Food
No trip to Greece is complete without trying some traditional Greek food. And there's no better place to do that than at the Acropolis. There are many restaurants and cafes in the area, so you'll have plenty of options. If you're unsure what to order, ask your server for recommendations. They'll be able to point you in the right direction and help you find something that you'll love. And if you want to experience traditional Greek cuisine, be sure to try some street food. Athens is known for its delicious street food, and plenty of vendors sell everything from kebabs to gyros near the Acropolis. So make sure to leave room for some snacks.
5.   Bring a Camera