There's no question that skiing is a thrilling and exhilarating sport. Of course, it can also be dangerous, but that's part of what makes it so exciting. The prospect of hurtling down a mountain at high speeds, weaving in and out of trees and obstacles, attracts many people to the sport.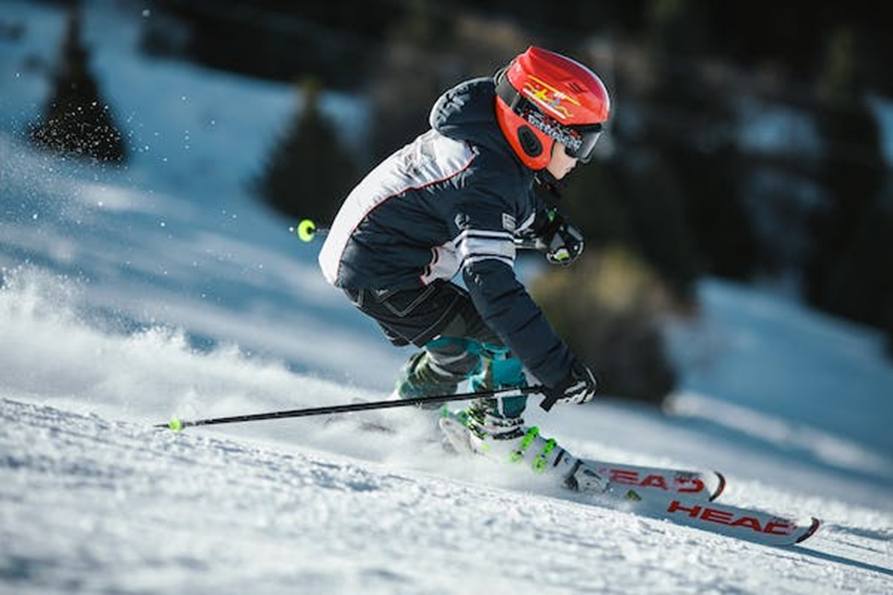 But as thrilling as skiing can be, it can also be quite intimidating for beginners. After all, learning how to ski properly is difficult – it takes time and practice to develop the skills needed to stay safe on the slopes. For those interested in skiing but reluctant to take the plunge, here are six fun ways to learn the basics and get into the sport as a hobby.
1. Take a Group Lesson
One of the best ways to learn how to ski is to take a group lesson with a qualified instructor. These lessons are typically offered at most ski resorts, designed to give beginners the basic skills to enjoy the sport safely. Since skiing is getting more expensive, with group lessons the cost is shared among several people, which in turn makes it more affordable. Group lessons are also a great way to meet other people interested in skiing, making the experience more enjoyable and helping you stay motivated to keep learning. The benefits of group lessons include:
Group Lessons Are Affordable: One of the best things about group lessons is that they are affordable. Most ski resorts offer discounts for those who take classes, making it possible for people of all ages and budgets to participate. In addition, many resorts offer free or discounted equipment rental when you sign up for a class.
Group Lessons Are Fun: Learning in a group setting can be fun because it provides social interaction. You'll make new friends while you learn how to ski, and you can swap tips and advice once the class is over.
Group Lessons Are Safe: One of the best things about group lessons is that they take place in a controlled environment. This is much safer than skiing on your own or with friends who may not be very experienced.
You'll Meet Other People Who Share Your Interests: When you take a group lesson, you'll meet other people who share your interest in skiing. This is a great way to make new friends and learn more about the sport.
You'll Get Better Instruction: Group lessons are often taught by experienced instructors who can help you to learn the basics quickly and safely.
You Can Take Classes at Any Level: Whether you're a beginner or an experienced skier, you can find a group lesson right for you. Most resorts offer classes at different levels so you can progress at your own pace.
2. Take a Private Lesson
If group lessons are not for you, another option is to take a private lesson. This is a great way to get one-on-one instruction from an experienced instructor. Private lessons are often more expensive than group lessons, but they provide a more customized learning experience.
Private lessons are also a good option for those who want to improve their skiing skills quickly. The instructor can focus on your specific needs and help you progress faster than in a group setting. In addition, private lessons allow you to schedule your lessons around your schedule, so you can learn at a time that's convenient for you.
3. Take an Online Course
Another option is to take an online course if you want to learn how to ski but can't make it to a resort. These courses are usually shorter and less expensive than traditional ones, providing a comprehensive overview of the basics of skiing.
In addition, online courses are flexible and can be taken at your own pace. You can also pause and rewind the lessons as needed, which is ideal if you want to review certain concepts or skills. And finally, most online courses come with access to a private forum where you can ask questions and get feedback from other students and the instructor.
4. Rent Equipment
If you're unsure if skiing is for you, another option is renting equipment instead of buying it. Most ski resorts have rental shops where you can rent skis, boots, and poles for a day or two. This is a great way to try out the sport without making a long-term commitment.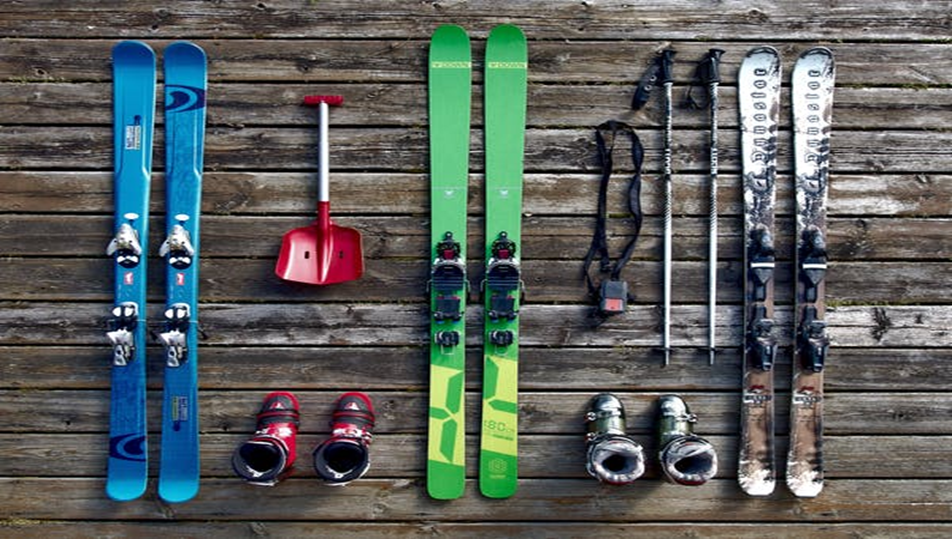 Renting equipment is also a good option if you're traveling to a resort that's far from home. You can avoid the hassle and expense of transporting your equipment by renting it when you arrive at your destination. And finally, renting equipment allows you to try out different skis and find the best ones.
5. Buy Used Equipment
If you've decided that you want to ski, another option is to buy used equipment. This is a great way to save money, especially if you're starting. You can find used equipment at garage sales, online classifieds sites, and sporting goods stores.
When buying used equipment, be sure to scrutinize it for damage. It's also a good idea to ask the seller if they know of any history of the equipment, like whether it was used in a race or competition. And finally, be sure to get a warranty or guarantee from the seller if the equipment is not as described or if it breaks down soon after you purchase it.
6. Join a Ski Club
If you're interested in skiing, another option is to join a ski club. This is a great way to meet other skiers and learn more about the sport. Most ski clubs offer discounts on lift tickets, equipment rentals, and lessons. In addition, most clubs host events and outings throughout the year, which are a great way to socialize and make new friends.
Joining a ski club is also a good way to stay up-to-date on resort closures, snow conditions, and other important information. And finally, membership in a ski club usually includes access to exclusive deals and discounts that are not available to the general public.
No matter your reasons for wanting to learn skiing, there are plenty of options available. Whether you take a group lesson, a private lesson, or an online course, you'll be sure to enjoy the experience and make some great memories along the way. And who knows, you might even find that you have a new favorite hobby.