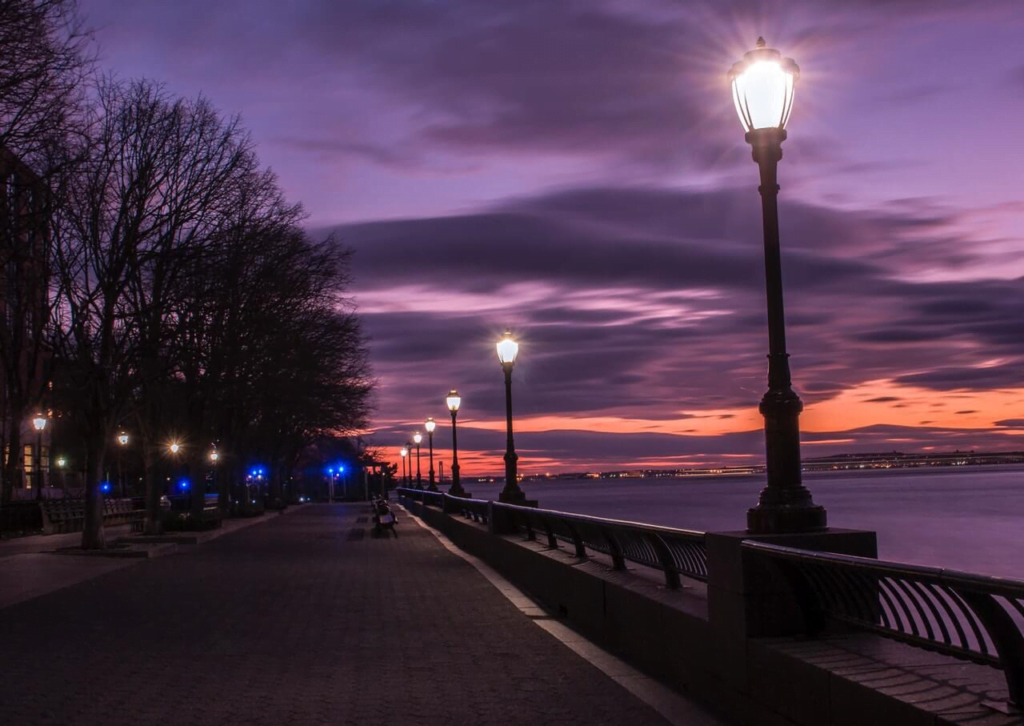 Solo traveling is one of the most exhilarating and liberating things you can do in your life.
But sometimes — on those evenings when you can overhear friends chatting and getting drunk together in your hostel — it can feel a bit lonely as a solo traveler.
If you want to meet people and make new friends then that's great, but sometimes it's harder to do, or you might just want to spend some time on your own exploring your latest destination.
Luckily, there are plenty of fun things you can do during the evening when you're solo traveling. Here are five ways to have fun during the evening when you're solo traveling:
Related: 5 tips if you're travelling long-term on a budget
1. Take a solo stroll
There's nothing like taking a pleasant stroll around a town or city you've just arrived in. Walking around in the evening — with the romantic dusky sky and gentle lights of busy streets as a backdrop — is a great way to get a feel for your new destination (and get some fresh air away from your hostel dorm).
There's something captivating about how cities come alive at night; especially in hot countries, as locals meet for drinks and gossiping in crowded cafes and bars, or sit outside in the balmy air. Listen to the chatter of people around you and the music of the city — solo strolls really are magical.
Just remember to be safe: stick to lit streets and busy walkways — avoid dark alleys or deserted parts of town. It might sound a bit daunting, but trust your gut — you'll have an instinctive feel for whether you're heading down a dodgy route or not. If in doubt, ask the staff in your hostel which areas are safe for walking around, and which to avoid. They'll be able to advise you.
2.   Have a night in and relax
Let's face it, solo traveling is exhausting. Constantly having to plan your next moves, coming up with things to do all the time, and meeting new people… it's a fun life, but it's pretty tiring too.
Sometimes, it's just nice to have a nice in on your own and relax in your hostel or hotel. Have a bit of "me" time and do something you enjoy, such as reading a book or listening to a good podcast.
Many travelers enjoy playing cards while they're away (a pack of cards is always a great addition to any rucksack), and when you're having a night alone you can enjoy a game of Solitaire — probably one of the most satisfying card games you can play.
If you want to play something more lively against other people, there are plenty of online casinos that you can sign up to — like BetBright Casino (if the BetBright review on Online Casinos is anything to go by). Here, you can enjoy playing against opponents and the element of competition in games like blackjack without the actual hassle of having to interact with brand new people in your hostel.
3.   Head to your local bar
Drinking in a bar on your own might feel a bit daunting to start with but after the first few times, you'll feel your comfort and confidence grow — trust us!
Head to your local bar — you can get recommendations from hostel staff or your Airbnb host — to relax in the evening. Sit in a corner with a beer and soak up the atmosphere around you; people-watching is fascinating, but you can always bring a book or write in your travel journal so you don't feel too self-conscious.
A bar with a beautiful view is the best — especially if you can catch a sunset. Aim for rooftop bars that overlook a busy harbor, or distant mountains, or watching the city skyline as day turns to night and the lights slowly blink on.
If you get chatting to someone, then that's great too. Just remember to be safe as a solo traveler: use your common sense when it comes to hanging out with new people, and don't go anywhere secluded with someone you've just met.
4.   Explore night markets
Night markets are so much fun, and you can find them in many towns and cities across the world.
Foodwise, they make for an awesome alternative to formal sit-down meals in a restaurant. Eat like the locals and feast on delicious street food at market stalls — beer is usually very cheap too, and after you can wander around checking out the market's offerings.
Night markets are busy, bustling fascinating places with plenty on offer, such as local craftwork and souvenirs — great for picking up presents for your family back at home. Some will be specifically for locals too, who haggle with vendors for the best food, fabrics, flowers and more.
Some markets and fairs will also have street performers and musicians that keep the atmosphere buzzing and lively — lots of fun for a solo traveler.
5.   Get some culture
Culture vultures don't have to call it a day just because the sun goes down.
If you're staying in a city, you'll often find that city museums have at least one late-night closing time, staying open until around 8pm or later. This is a great opportunity to wander around some incredible museums once the crowds have thinned out and they're a bit quieter — giving you time to wander round in peace at your own pace. It also saves your days for sightseeing in the sun or relaxing on urban beaches.
Some museums and art galleries will put on special night showings and exhibitions, so it's always worth checking out what is on before you arrive at a destination.
It might feel daunting trying to find fun things to do on your own as a solo traveler, but you'll soon get used to it. Try these five ways to have fun next time you're traveling and step out of your comfort zone — you won't regret it.